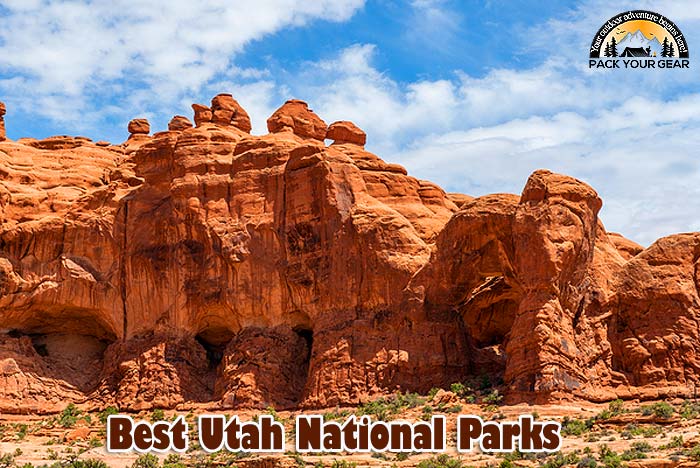 Utah, one of the fifty states of America, is bordered by 6 other states and has 5 national parks within its borders. One popular national park in the said state is Bryce Canyon National Park, where tourists can observe voodoos, geological structures created by weathering and erosion; analyze hundreds of plant species, such as the antelope bitterbrush, Engelmann spruce, and manzanita; and watch animals, like the tiger salamander, short-horned lizard, and California condor.
Additionally, the name of this national park is a misnomer: in reality, Bryce Canyon isn't even a canyon—it is merely a naturally-formed group of amphitheaters.
Another widely-known national park in Utah is Arches National Park, whose site mainly comprises of thousands of arches made from sandstone, the most famous one being Delicate Arch.
One of the reasons this national park receives so many visitors (over 3 million in 2019) is that it holds many records. For example, it has the densest and longest naturally-formed arches in the world. Finally, please note that the 3 other national parks in Utah are Canyonlands National Park, Capitol Reef National Park, and Zion National Park.
Best Utah National Parks
Here are the best national parks of Utah: