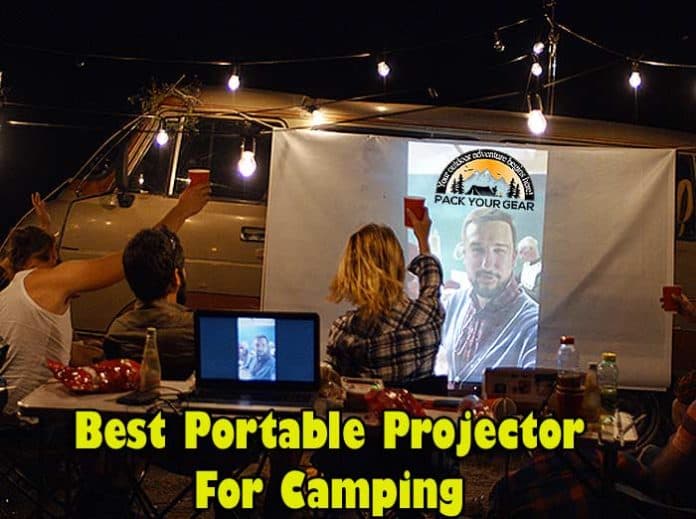 Are you gearing up for a movie night at your campsite? The best portable projector for camping can help enhance the overall experience by providing you with a large screen on which you and your family can enjoy your favorite movies.
Best Portable Projector For Camping
Our Pick
Our top pick for the best portable projector for camping is the Anker Nebula Mars II 300 Portable Projector. This unit crushes its competition not only with its picture quality but with its sturdy build and extra features.
We ♥ honesty! Pack Your Gear earns a commission through the following hand-picked links at no extra cost to you.
There are many great options to consider, so let's help you choose the best option.
Best Portable Projectors – Comparison Table
How Does a Portable Projector Work in Camping?
A high-intensity beam of light passes through thousands of shifted pixels on an LCD screen instead of a translucent film image.
And these best projectors for camping use not just one LCD screen, but three, which is why they are also known as 3LCD projectors.
The light is divided into three tones and then passes through three LCD screens before combining into a prism to create the sharp, colorful image that is projected on the screen.

How Many Lumens Do I Need for an Outdoor Projector?
Outdoor projectors should have up to 2000 lumens for a great experience.
This is because the more the lumens, the better. So, if you plan to use an outdoor projector at dusk, consider using products with more than 3000 lumens.
In daylight, 4000 lumens are recommended. Please note that it cannot compete with the sun. So, we advise the projected image is placed in a heavily shaded area.
Suggested Reading:

What To Look For In An Outdoor Projector?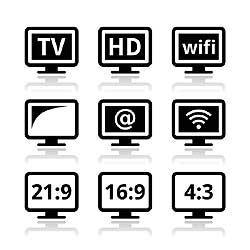 Many projectors accept HD content, but very few can produce an HD image. Many portable projectors use a technology known as "downsampling", which means that a high-resolution image is reduced to a lower quality image. Think of it this way: you can play Blu-ray on an old CRT TV.
Suggested Reading: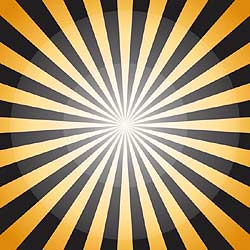 This is a mathematical equation that calculates the size of a projector image based on its distance from the wall or screen it will be projected onto. The further the travel projector is from the wall, the larger the image. Some portable projectors are classified as "short throw, " which means that they are calibrated to project a larger image at a shorter distance.
Suggested Reading: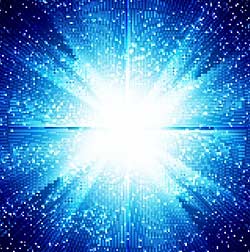 A projector image is susceptible to light pollution, which makes your image darker before it hits the wall or screen. The brighter the projector, the better it can overcome light pollution. Unfortunately, a brighter projector means shorter battery life. If you plan to use your portable projector at night, the brightness doesn't matter. However, this is something to keep in mind when using it as a replacement for your television in a well-lit room.
Suggested Reading: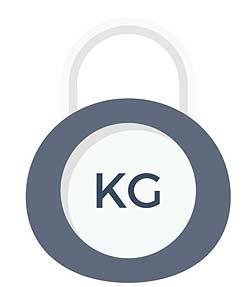 The most significant advantage of a portable projector is its portability. Hence, camp projector is important to consider weight. All the portable projectors on our list will easily fit in a backpack as they weigh less than 5 lbs. However, this is a factor to consider if you plan to carry your projector on your next camping trip.
Suggested Reading: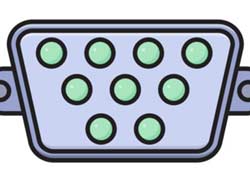 Portable movie projector for camping are a bit smaller than those used in home theater systems, which means they do not have enough space for ports. Ports can be used to connect phones, tablets, computers, or game consoles to your projector, so the more, the better.
Suggested Reading: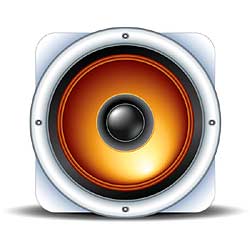 The best mini projector for camping you choose must have built-in speakers, so you don't have to bring a pair to watch a movie. However, due to lack of space, the speakers are generally smaller and less powerful and can increase power consumption.
Suggested Reading: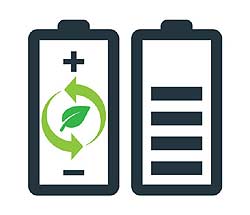 Outdoor camping projectors are a balance between battery and performance: resolution, weight, speaker size, and brightness all affect how long you can use them per charge. Most projectors have different energy settings so you can control the duration. In general, however, you should expect to see a movie or two without too much trouble.
Suggested Reading:

Best Portable Projector for Camping
Here are the top 6 best portable projectors for camping on the market today:
1. Anker Nebula Capsule Mini Projector
Campsite cinema couldn't be more portable than the Anker Nebula Capsule.
Of course, you can buy a smartphone-sized projector, but movie projector for camping will give you a relatively bright 480p image despite its 100 ANSI lumens output.
You also get good built-in audio; Anker makes their mini Bluetooth speakers, and we believe they use the same drivers and technology here.
Consequently, you get a pretty compelling 360-degree sound, although the distortion creeps in as you turn up the volume. You can connect a streaming device using the HDMI port.
Still, the Nebula capsule has its own built-in media player that runs Android 7.1.
The auto-focus and keystone distortion tools make it easy to get the best picture.
The picture quality of this battery operated projector for camping is very sharp and can be viewed in the dark.
The Anker Nebula Capsule is easy to lug around and pull out when you can find the space in your camp to set up a screen.
Pros
Ultra-stylish design
360-degrees built-in speaker
Long-lasting battery
Cons
Just 100 lumens of brightness.
Check Price on Amazon

2. Anker Nebula Capsule II Smart Mini Projector
The Anker Nebula Capsule II is one of the best portable projectors for camping, not only for its performance but also for its innovative design.
With the incredible HD projection of any portable projector, you will instantly fall in love with the design. This battery powered projector is sleek, minimalist, and the size of a coke can, making it extremely portable.
It's not just the hardware that impresses; you will also be amazed at the image quality with vivid colors and details.
The unique autofocus technology in this outdoor projector for camping continually optimizes your image regardless of the projection range, giving you instant HD clarity with crisp clarity.
Equally impressive is the audio quality of the Capsule II.
This best projector for camping features a built-in 270-degree 8-watt speaker and premium sweeping voice drivers that deliver excellent sound clarity.
If you're looking for a high-end best outdoor projector that offers a premium experience, the Anker Nebula Capsule II should be on your list for its portability, features, and performance.
Pros
Ultra stylish and ultra-portable.
The battery offers up to 3 hours of playback time.
USB connection for all your external media design.
Cons
It is priced higher than most projectors on our list.
Check Price on Amazon

3. Anker Nebula Apollo Mini Projector
The Anker Nebula Apollo Mini Projector packs a lot of multimedia in its lightweight body.
This best value portable projector is elegantly finished and comes with enough connection options.
This best smartphone projector can project photos, videos, and Android apps, as well as operate as a Bluetooth speaker and play music.
Its long battery life makes this best mini portable projector an ideal option for camping.
The Nebula Apollo can be operated in three ways: via the control panel, the free smartphone app, and the supplied remote control.
With the Android 7.1, you can install and use different apps yourself, including Netflix and Youtube.
Despite the low 200 ANSI lumens brightness, it delivers a clear picture.
Additionally, the integrated 6W speaker offers a striking audio clarity.
The DLP (Digital Light Processing) technology makes this unit reliable, portable, and light.
Pros
Long-lasting battery
Multiple control methods
Runs Android 7.1
Reasonably priced
Check Price on Amazon

4. APEMAN M400 Mini Portable Projector
The APEMAN M400 Mini Portable Projector has a battery life of 120 minutes thanks to a 3400 mAh battery.
You can project a screen size of up to 100 inches on a wall.
The 84 x 480 resolution isn't quite Full HD, but video playback is still fantastic.
Using a dual speaker contributes to the audiovisual mix.
At the same time, with remarkably low fan noise, you can focus just on immersing yourself in what's on the screen.
The 25,000 hours LED lifespan allows 1000 days of 24-hour video playback before it burns out.
With the addition of HDMI cables and MHL support in this portable camping projector, the APEMAN M400 can be connected directly to a smartphone, tablet, or laptop for easy plug-and-play use.
Pros
Simple to install and use.
Extremely portable and small.
Dual 1W speakers
2-hours battery life
Cons
Lacks wireless or Bluetooth capabilities.
Check Price on Amazon

5. KODAK Luma 150 Portable Projector
If you are looking for a portable and reliable projector that offers quality and fast performance, the KODAK Luma 150 Portable Projector is an ideal choice.
This mobile projector uses DLP technology to provide you with smooth, jitter-free visuals and exceptional contrast in a subtle body.
With its ultra-bright 60 lumen lamp, this device delivers decent audiovisual.
The rechargeable battery offers up to 2.5 hours of wireless screening time.
Not only does the 1.5-watt speaker offer crisp audio, but this camping projector also delivers powerful portability.
The sleek, illuminated one-touch controls allow you to watch and listen on the go.
There are even USB ports for an SD card and flash drive so you can play videos or slideshows directly from these storage devices.
We love the small size of the KODAK Luma 150 Portable Projector, which makes it easy to fit your pocket.
Pros
Stylish design
Simple one-touch controls
Ultra-portable
Cons
Modest resolution and low brightness.
Check Price on Amazon

6. Anker Nebula Mars II 300 Portable Projector
The Anker Nebula Mars II 300 Portable Projector offers the best combination of performance, features, and ease of use of any portable projector out there.
This camping movie projector offers many connection options. This best camping projector has an Android operating system for streaming services such as Amazon Prime Video, Netflix, and Hulu.
The autofocus, the keystone distortion, the precise remote control, and the intuitive mobile remote control app make the Mars II 300 the easiest projector to set up and use.
Thanks to the battery life of more than 3 hours, you can watch a long movie.
This best value battery powered projector for camping offers reliable image performance that is quite acceptable for casual viewing.
It's slightly larger than other mini projectors, but still smaller than a traditional projector and has a comfortable strap.
Pros
Lightweight and portable design.
Up to 4 hours of video playback.
Projects a decent-sized image.
Loud audio system
Cons
Autofocus is a bit slow to engage.
Check Price on Amazon

Best Portable Projector For Camping
Our Pick
Our top recommendation for the best portable projector for camping is the Anker Nebula Mars II 300 Portable Projector. This unit beats all its competition not only with its picture quality (1280x720) but with its sturdy build and tons of extra features.
The best portable projector for camping can help enhance your camping experience. Any of these projectors on our list could be your favorite camping companion.
Key References
"How LCD Projectors Work | HowStuffWorks". Accessed August 31, 2020. Link.
"Image Downsampling and Upsampling Methods" – Department of EECS, The George Washington University. Accessed August 31, 2020. Link.