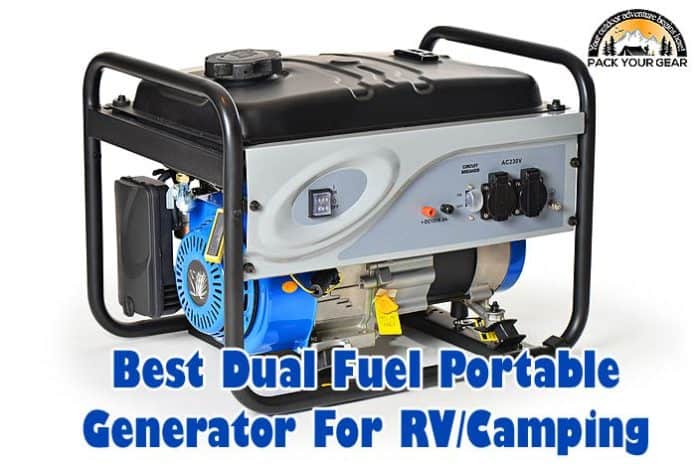 Dual fuel portable generators are remarkably useful kits. They supply backup power to your RV or campsite when you are off-grid. As the name suggests, they depend on two types of fuel. Both propane and gasoline are used to produce electricity in dual fuel portable generators, and they can power almost anything.
Best Dual Fuel Portable Generator
Our Pick
Our top choice is the Westinghouse WGen 9500DF Dual Fuel Portable Generator as it's transfer-switch ready, has a fuel-efficient and powerful engine, as well as a large fuel tank that offers good runtime.
We ♥ honesty! Pack Your Gear earns a commission through the following hand-picked links at no extra cost to you.
Based on expert reviews, we have compiled a list of the best dual fuel portable generators on the market today.
Best Dual Fuel Portable Generator – Comparison Table
Start Type
Remote, Electric, and Recoil

How Does a Dual Fuel Generator Work?
A dual fuel generator works the same as a single fuel generator, except that it can burn both gasoline and propane to produce electricity. The generator transforms the mechanical energy produced by burning fuels to force electrical charges to move and generate electrical energy.

Are Dual Fuel Generators Worth it?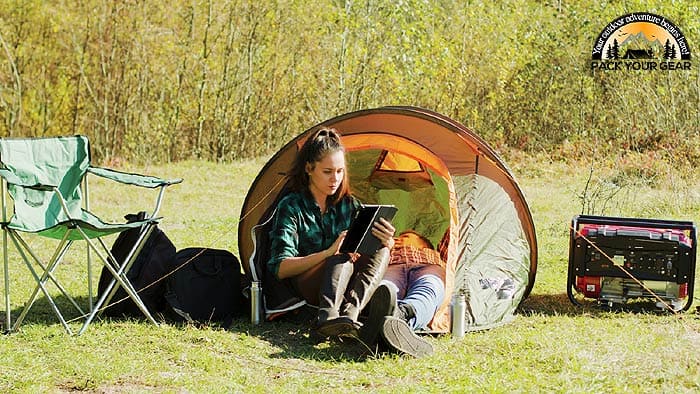 As generator fuels, propane and gasoline have their advantages and disadvantages.
While gasoline is a widely available fuel, propane gas is not that easy to find. However, propane is cheaper than gasoline, making it a great option if you're looking to save fuel.
A dual power generator works well in areas with large fluctuations in temperature between seasons. This is because propane is a better fuel source for humid temperatures. In contrast, gasoline is better than propane gas in chilly weather.
Many of these dual fuel generators can power most of your appliances such as Laptops, CPAP machines, iPhones, iPads or entertainment systems on the go.
A dual fuel generator can save you money by using cheaper propane instead of gasoline whenever it is available.
With a dual fuel generator, you can switch between propane and gasoline based on ambient temperatures.
Extend your generator's overall life by using a full gas tank and then switching to a full propane tank before you need to refuel.
Suggested Reading:

Single Fuel Generators vs. Dual Fuel Generators
| | |
| --- | --- |
| Runs on only one type of fuel | Allows you to switch between two fuel types |
| Releases more carbon monoxide | Cleaner burning fuel |
| Limited runtime as it runs on only one type of fuel | Offers longer runtimes and more power |
| Requires frequent maintenance | Requires little to no maintenance |

Can you Run a Dual Fuel Generator on Natural Gas?
Although some single fuel generators may be suitable for natural gas use, dual fuel generators will not. Unless specially developed, dual fuel generators cannot run on natural gas and can't be adapted for this purpose.
Suggested Reading:

Do Dual Fuel Generators Have Remote Start?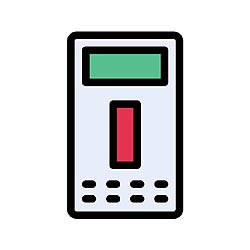 Yes, some dual-fuel generators have remote start. As with an electric start, you don't have to worry about starting the engine to get it to work. With remote start, you can start the generator from anywhere. Like a key fob for your car, you can start the generator with remote control from your motorhome or camp tent.

How Can I Increase the Run Time on my Dual Fuel Generator?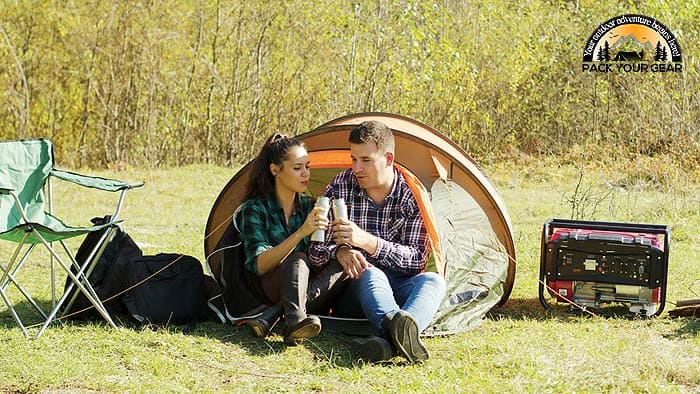 No problem; a dual fuel generator can help you in this situation.
All you have to do is fill your generator's gasoline tank and attach a propane gas cylinder with it.
First, run your generator on gasoline. After powering off, turn the fuel selector knob to propane and start the generator.
This way, you don't have to fill your gas tank in the middle of the night, and you have minimal downtime.
Suggested Reading:

Is it Necessary to Ground a Portable Dual Fuel Generator?
It is best if your dual fuel generator is grounded correctly, as this could result in electric shock. Your owner's guide will discuss the steps involved in grounding it. If you can't perform these steps yourself, an electrician can help you properly ground your dual fuel generator.

How Long Will a Dual Fuel Generator Run on Propane?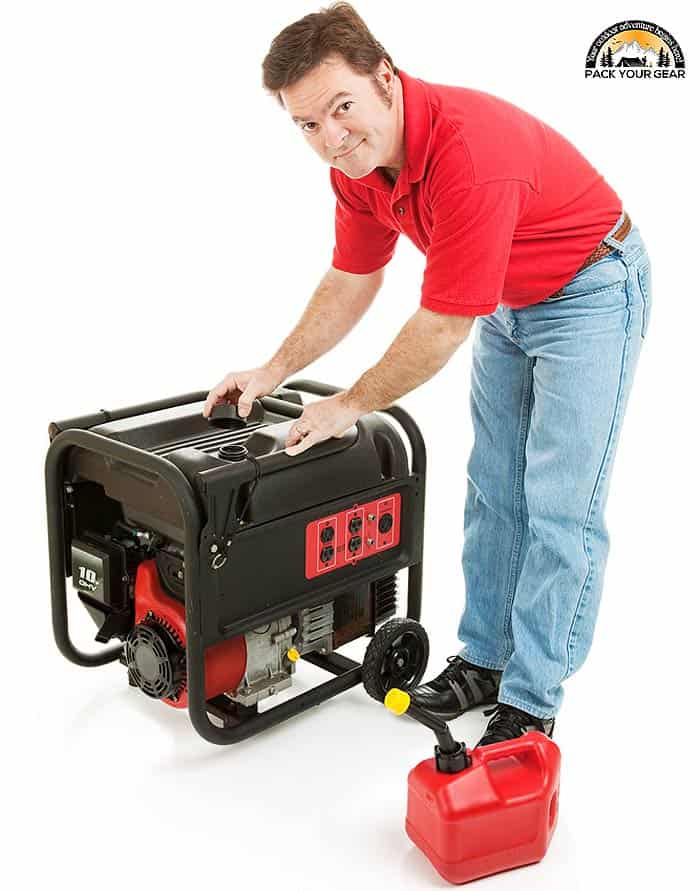 Most large above or below-ground propane tanks have a capacity of 500-1000 gallons.
Standard propane tanks that you can find outside your local grocery store weigh 20 pounds and hold 4.5 gallons of propane and weigh about 37lbs when full.
Expect a propane gas dual fuel generator to burn 2 to 3 gallons per hour. A 500-gallon tank will provide continuous power to your RV for a week.
A 1000-gallon tank will last 2 weeks.
Suggested Reading:

What to Look for?
Keep these critical factors in mind when purchasing the best dual fuel portable generator for your RV, campsite, or outdoor events.
A) Fuel Capacity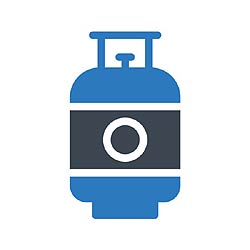 Dual fuel portable generators have an isolated gas tank with a fuel capacity of as little as 2 gallons to over 10 gallons.
The larger the generator fuel tank, the longer it can deliver gasoline.
The fuel capacity does not affect the amount of propane used with your dual fuel portable generator.
This is because propane is stored under pressure in containers connected to the generator with a pressure regulator and a hose for direct fuel consumption.

B) Power Output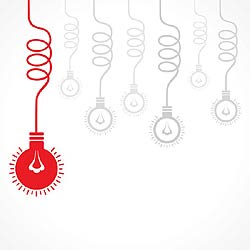 The power output of dual fuel portable generators is measured in watts (W). It is specified as running power output and peak power output.
The peak power output is the maximum power the generator can deliver at any given time. In contrast, the running power output is the average power that is generated during operation.
Depending on the generator's functionality and size, dual power generators generate an output power of between 1, 000W and more than 12, 000W.
Depending on the manufacturer, this can further be divided between the running and peak output of propane and the running and peak output of gasoline.
These numbers are given because gasoline can produce more energy than propane. However, many dual fuel portable generators do not distinguish between the two fuels when reporting running and peak power.
Instead, they indicate the highest numbers with gas so you can measure the propane range.

C) Electric Start vs. Recoil Cord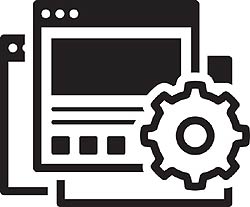 You can start a dual fuel portable generator by pulling a recoil cord or an electric start switch.
Electric Start: This type of start switch on a dual fuel portable generator is very convenient to use. The generator stores additional energy in an internal battery that automatically turns the generator on when you press the keypad or the FOB key. This starting method is much simpler than using a recoil wire, but it requires electricity stored in the generator. You cannot use an electric starter without a charged internal battery.
Recoil Cord: Although old, the recoil cord is a reliable technology that has characterized generators, chainsaws, lawnmowers, and other fuel-powered tools for many years. This method of igniting the generator needs you to pull the recoil cord quickly and steadily to start the engine. While starting the generator requires some effort, it is not necessary to rely on electricity. This way, you can start the generator at any time, even if you have stored it in the shed or garage for some years.

D) Operating Noise Level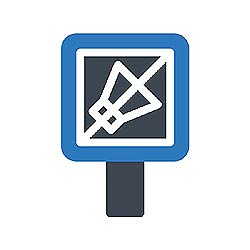 Using a power tool or accessory makes noise.
However, the goal is to find a dual fuel portable generator with the lowest noise level that still produces enough power for your needs.
The operating noise level is typically measured in decibels (dB). A dual fuel portable generator generates a dB level between 50 dB and 90 dB, depending on the fuel used, the generator size, and the power output.

Best Dual Fuel Portable Generator
Here are the top 5 best dual fuel portable generator on the market today:
1. DuroMax XP2200EH Dual Fuel Portable Inverter Generator Review
If you are looking for a dual fuel portable generator that is unstoppable by climatic fluctuations, then the Duramax XP2200EH is for you.
It uses affordable and highly available fuels and does an exemplary job. It is an ideal backup unit for motorhomes and camping trips.
This 2, 200-watt value unit is powered by an excellent 79cc motor from Duramax. The 79 CC motor can deliver 1, 800 watts running watts and 2, 200 peak power.
This Duromax XP12000eh dual fuel generator is designed to fully power your devices and give you maximum performance. Individual switches are also available for moderate loads.
You can use gasoline or propane as fuel; you get almost similar performance. The Duromax XP2200EH fuel tank's capacity is 1.2 gallons, enough for 7 hours of uninterrupted performance.
Pros
Equipped with automatic oil shut-off function.
120V and 240V outlets used simultaneously.
Wheels for easy mobility.
Phenomenal fuel consumption
Cons
It does not come with any cable.
Plastic wheels
Check Price on Amazon

2. Westinghouse WGen 9500DF Dual Fuel Portable Generator Review
Westinghouse has been a leading manufacturer of efficient and reliable generators for more than 130 years. This is not only because they invented the modern electricity grid but also because they made a generator more versatile.
First, starting the generator is quite simple. All it takes is the push of a button, and with the aid of a charged built-in battery, it will work.
There is a connector that connects the battery to a generator outlet so that you can recharge it. With the remote, you can start your generator from anywhere, like your RV.
This is one of the most powerful generators on this list because it can deliver 9, 500 running power and 12, 500 peak power on gasoline.
Also, it has an excellent output on propane gas as it delivers 8, 500 running power and 11, 200 peak power.
You can add up to 6.6 gallons of fuel at a time, giving you up to 12 hours of runtime without refueling. This makes it perfect for your RV or camp.
The Westinghouse WGen 9500DF Dual Fuel Portable Generator has multiple output ports, including 5 standard household outlets, 2 GFCI 120V ports, 1 x 120-volt L5-30R receptacle, 1 x 120-volt L14-30R emergency transfer switch, and 2 x 5 volts USB Ports, etc.
Pros
Powerful 9, 500 watts capacity using gasoline and 8, 500 watts with propane.
6.6-gallon full tank capacity.
Several startup options, including recoil and remote startup.
Wheels for easy maneuverability.
Automatic low oil shut off.
Minimal assembly required
Cons
Performance varies when using heavy appliances.
Check Price on Amazon

3. Champion 3400-Watt Dual Fuel Portable Inverter Generator Review
Champion 3400-Watt Power Equipment is a portable dual fuel inverter generator with a 1.6-gallon gasoline tank that allows it to run for 7.5 hours and a 20lbs propane tank that runs for 14 hours at 25 percent load but draws 3400 peak power and 3100 running power on gasoline.
It generates 3060 peak power and 2790 running watts with propane, so you can easily switch fields for the speed dial to run your generator on gasoline or propane.
This best dual fuel generator is powered by a 192cc four-stroke motor and is fuel-efficient. There is an electric start button for convenient use.
With 1 full fill, you get up to 9 hours of gasoline and 10.5 hours of propane.
This Champion dual fuel portable generator's fuel tank capacity is 1.6 gallons, which is sufficient for general purpose applications.
Plus, it gives you the option of increasing the output with an optional parallel kit with a 50-amp RV plug.
Pros
Delivers up to 3400 watts peak power.
Easily accessible controls
The noise level is only 59 dB.
The generator is RV compatible.
Cons
Not suitable for large motorhomes.
A 220V phase is missing.
Check Price on Amazon

4. Mech Marvels 4000-Watt Portable Dual Fuel Generator Review
If you're looking for a portable generator that can be easily used anywhere, the Mech Marvels 4000-Watt Dual Fuel Generator is an ideal choice.
This dual portable generator comes with functional handles and wheels, making it easy to take with you on all camping and tailgate trips.
It can deliver 4000 watts of peak power and 3200 watts of running power to connect your appliances and power tools.
A full tank of gasoline or 20 pounds of propane gives you 10 hours of continuous backup power at 50 percent load.
The four-stroke engine has a capacity of 212cc and 7HP, which can offer higher performance.
It is specially designed to precisely control the power output and provide safe and clean performance. You can connect your sensitive electronic devices perfectly without the risk of damage.
Pros
Lightweight construction
At full capacity, it can deliver around 4000 watts.
A 212cc OHV engine that doesn't make a lot of noise.
It can run for 24 hours at full tank capacity.
Cons
Not suitable for high-performance devices.
No wheels
Check Price on Amazon

5. All Power America APGG12000GLC Dual Fuel Portable Generator Review
The All Power America APGG12000GLC Dual Fuel Portable Generator comes with a wheel kit and steel lift frame for easy loading, unloading, and moving to your campsite or RV.
This best quiet dual fuel generator can generate 12, 000W of running power and 9, 000W of peak power with gasoline or 7, 250W of running power and 9, 500W of peak power with propane.
The 8-gallon tank allows this dual fuel generator to run for up to 11 hours at 76 dB, a noise level hardly noticeable outdoors in a campground.
You can start it with the recoil cord or the electric start button. Also, it has 4 standard 120V household outlets, a 120V twist-lock plug, a 120/240V twist-lock plug, and a 12V DC port.
This 227lbs dual fuel generator measures 31 x 23 x 21 inches. So, ensure your RV, car, or truck have enough room to take it to your campground or RV.
Pros
Solid build
Powerful 459cc air-cooled engine.
Electric push start for convenience.
Easily accessible fuel tank.
Runs quiet
Check Price on Amazon

6. Durostar DS4850EH Dual Fuel Portable Generator Review
The Durostar DS4850EH Dual Fuel Portable Generator has a maximum power of 4850W and is equipped with a 210cc 7HP engine.
This dual fuel portable generator can shut-off automatically when the fuel level is weak.
It has a fuel capacity of 3.3 gallons, and you need not worry about noise as it only produces up to 69dB.
At maximum capacity, you can use the generator with a wide range of power tools and appliances. It also has MX2 technology, which allows 120V and 240V to run at the same time.
You can easily power anything with this portable dual generator, making it is a must-have for campers and RV users. Thanks to its dual-fuel function, you can use two different types of fuel with this generator.
You can choose one based on the runtime of the fuel type availability and storage.
The Durostar DS4850EH Dual Fuel Portable Generator has two 120 volts household outlets, a voltmeter, and a twist-lock outlet.
Pros
Powered by a 208cc 7HP engine.
Portable and lightweight
Includes 3.6-gallon fuel tank.
Easy to read and intuitive control panel.
Cons
Energy efficiency will decrease over time.
Requires frequent maintenance
Check Price on Amazon

Top-Rated Dual Fuel Portable Generator
Our Pick
Our pick for the best dual fuel portable generator is the Westinghouse WGen9500DF Dual Fuel Portable Generator.
Not only does it have a high output capacity, but it also comes with wheels for easy transport.
This unit has an output of 9500 watts for gasoline and 8500 watts for propane.
You can start the generator remotely with a key fob, electrically, or recoil.
Regardless of the time of year, turning on this generator is no problem.
The best dual-fuel portable generators are ideal for those outdoor enthusiasts who want flexibility with their energy sources. Propane is an easier and safer source of fuel than gasoline. Depending on where you live, gasoline may not be available for miles. Since propane is a cleaner source of energy, dual fuel portable generator engines will last long.

Key References
"What You Need to Know About Dual Fuel Generators". Accessed March 11, 2021. Link.
"What is a Natural Gas Generator? Applications, Pros & Cons". Accessed March 11, 2021. Link.