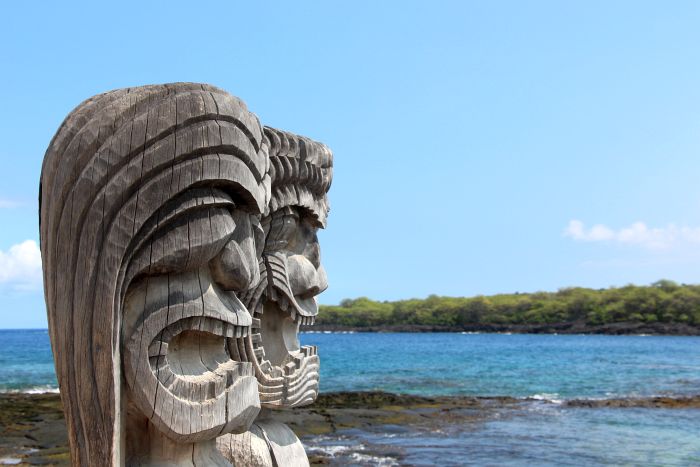 Pu`uhonua O Honaunau National Historical Park
Park Information
Pu`uhonua o Honaunau National Historical Park preserves the site where, up until the early 19th century, Hawaiians who broke a kapu or one of the ancient laws against the gods could avoid certain death by fleeing to this place of refuge or "pu`uhonua".
The offender would absolved by a priest and freed to leave. Defeated warriors and non-combatants could also find refuge here during times of battle.
The grounds just outside the Great Wall that encloses the pu`uhonua were home to several generations of powerful chiefs.
The 182 acre park, established in 1961, includes the pu`uhonua and a complex of archeological sites including: temple platforms, royal fishponds, sledding tracks, and some coastal village sites.
The Hale o Keawe temple and several thatched structures have been reconstructed.
Agency Name:
National Park Service
Contact Info
Pu`uhonua o Honaunau National Historical Park
P.O. Box 129
Honaunau, HI
96726
Additional Info
"Be A Junior Ranger – PuÊ»uhonua o Hōnaunau National Historical Park (U.S. National Park Service)". Accessed May 09, 2020. Link.