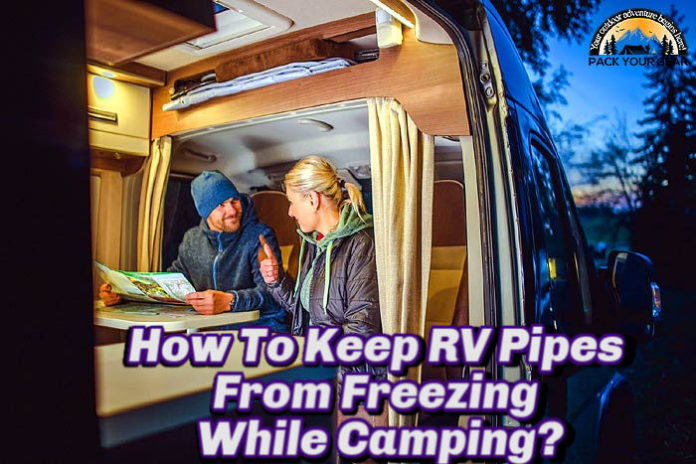 Camping is not just a summer adventure, or it doesn't have to be. You will enjoy being in the heart of nature even during winter days when temperatures are below zero degrees C. In such circumstances, though, a tent shouldn't be the first camping strategy you have in mind.
You will get too cold, and you will not be prepared for weather conditions regardless of how much equipment you bring with you. So, the RV is the best choice for camping during winter. One of your main problems in such conditions will be keeping your RV pipes from freezing.
How to keep RV pipes from freezing while camping?
Use products like heat tape, space heaters, or antifreeze to keep your pipes away from freezing. There are several ways you can keep your plumbing system safe during winter camping trips.
Let's look at each method you can apply to avoid such unpleasant situations! Keep in mind that you can use some of the following methods or even all of them as they go well together for a better result!
Suggested Reading:

We ♥ honesty! Pack Your Gear earns a commission through the following hand-picked links at no extra cost to you.
One of the easiest ways to keep your pipes warm is by using heat tape.
You can apply heat tape all over your pipes, valves, and other connectors as you see fit.
It is wise to use this type of tape for the most exposed plumbing that is more prone to freezing.
If you want to go a step further, adding foam insulation will help keep your plumbing warm as well.
Check Price on Amazon

Keep your inside plumbing warm.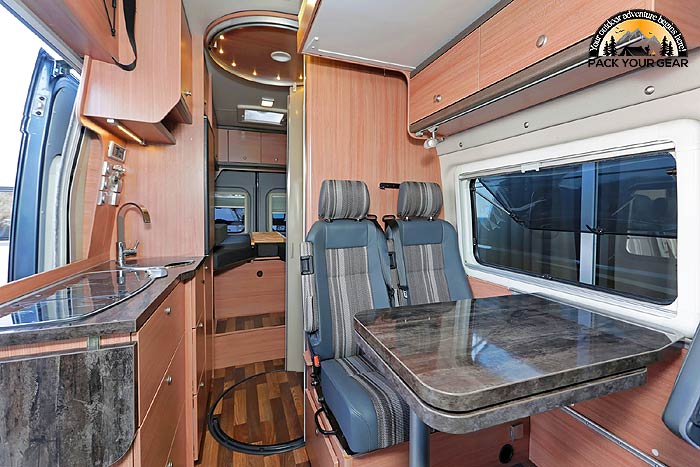 You can do that by leaving the doors open in your camper, for instance, the kitchen and bathroom doors.
The temperature will remain constant, and your pipes will stay warm enough.
Keep the bathroom and kitchen cabinets open as well, and you can allow a small dripping of water from the faucets.
If you keep water moving, you reduce your risk of getting the pipes frozen.

A space heater could also make a big difference.
These heaters don't just keep you warm during winter camping trips, but they also keep your pipes at optimum temperature.
This is an excellent solution for RVs that don't come with a plumbing heat source, so you will have to provide that separately.
Check Price on Amazon

Using antifreeze will help you keep your pipes from freezing.
Antifreeze is very efficient, especially for valves.
All you have to do is add some antifreeze in the tanks, and your valves will not get frozen.
You can find all kinds of antifreeze products on the market, and most of them work just as fine.
Check Price on Amazon

The safety and functionality of your RV plumbing system should be one of your top priorities when you are camping in cold temperatures.
Frozen pipes can reduce your access to water and compromise your journey! It is best to invest in an RV that has a plumbing heat source or add one to its system just to avoid such hazards.
You will save plenty of time, and you will be able to focus on more critical aspects of your trip rather than keeping your pipes at the right temperature.

Key References
"The Beginners Guide to RV Plumbing Parts.". Accessed March 31, 2020. Link.