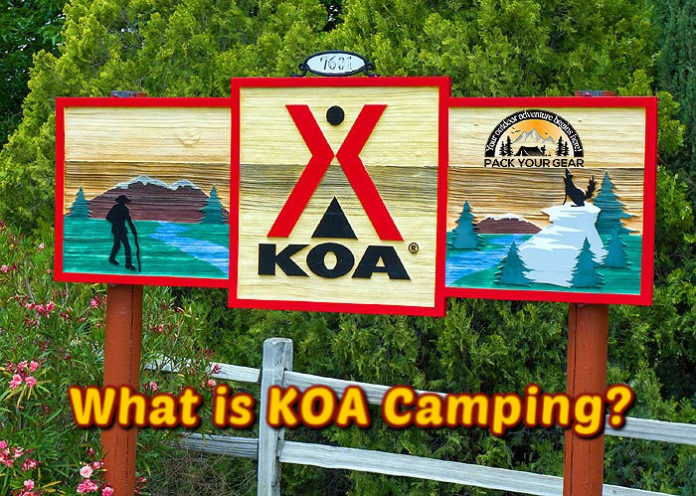 When it comes to camping, you have a wide range of options to choose from as you are setting up your next trip.
If you are a camping enthusiast, KOA camping should definitely be on your list. If you like private camping grounds, you can choose a KOA location and make the most out of your trip.
KOA stands for Kampgrounds of America, and it is a system of private campgrounds that contains up to 500 locations. You can find these locations in different parts of the USA and Canada. The system was created in 1962, and it remained popular among campers of different ages ever since.
Even if it suffered several changes over the decades, KOA still remains one of the top camping options.
This private camping system was established in Billings, Montana, the USA by Dave Drum along with John Wallace and two other associates. The owners created comfortable conditions for campers and offered them at convenient costs. For instance, each camper had access to a site that had a fire ring, picnic table, and even a store closeby. Because they noticed the business becomes successful fast, they established such camping locations in other regions of America and, ultimately, Canada.
KOA got to 262 camping sites by 1969, and a decade after they entered the market, they managed to establish around 600 franchises. Even if KOA was growing so fast, reaching almost 900 camping sites in 2002, the new camping regulations reduced these locations to only 500.
Even if most of these camping sites are located in the USA, YOU CAN FIND A FEW IN Canada as well. And most likely, the franchises will keep appearing on other territories too soon.
If you are interested in trying out a KOA location nowadays, you should know that they follow some of the highest standards in the industry. Every year, these locations have to pass a 600- inspection type, which is the most imperative in terms of camping regulations.
KOA also made its way to several TV productions. The 1978 movie "Every Which Way But Loose" features a scene at one of the KOA locations. Another KOA site in Arizona is mentioned in the book Doctor Sleep by Stephen King.
KOA camping is an excellent option for campers who want to assure a certain level of comfort during their camping trips. You know that your basic needs are taken care of and, therefore, your camping adventure will be safer and more enjoyable. This is not the cheapest camping option on the market. Still, the prices are definitely reasonable, compared to the conditions that you receive.

You can check their website and set up your next camping trip just the way you want it. It is easy, and you get all the information you might need. You can also choose between different types of campgrounds, such as holiday campgrounds or journey campgrounds.
If you have any questions, the customer services KOA offers will address them all with the best answers, so you get all the conditions you want during your trip.

Key References
"KOA Camping" – Official Website. Accessed April 03, 2020. Link.