Saint Croix National Scenic River
Park Information
Calm or dancing waters surrounded by shades of green, the Saint Croix National Scenic Riverway provides 252 miles of recreational opportunities.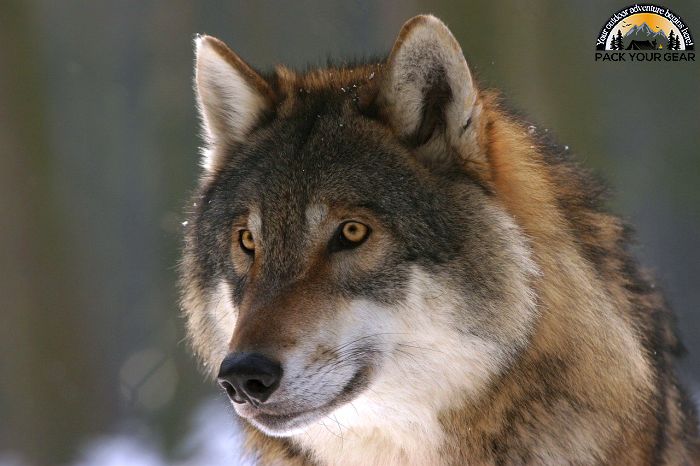 Canoe amid the northwoods, where wolves, deer, otter and porcupine can be seen or boat surrounded by wooded bluffs and historic towns. The Wild and Scenic Rivers Act of 1968 created a thin narrow corridor of protection for the St. Croix and Namekagon Rivers.
This corridor provides scenic views and a haven for wildlife. The clean, sparkling river water shelters native mussels, dragonflies, and fish. Overhead, eagles, osprey, kingfisher and warblers fly and nest.
Closer at hand raccoons, fox, and bear may be glimpsed. Color bursts forth from trilliums and marsh marigolds, followed by asters, cardinal flowers and the changing fall colors. A wealth of wildlife viewing awaits those who seek it.
A glimpse of the River's past can also be seen on the landscape. A stone wall, a steel ring, a cabin or a metal bridge recalls earlier times. Dakota, Ojibwe, voyageurs, loggers and settlers have all known this river.
Whether solitude or a shared experience is desired, you too can come to know this river. Today, we hope that the river leaves its mark on you, but that you do not leave a mark on the river.
Agency Name:
National Park Service
Directions
Plane – Minneapolis/St. Paul or Duluth are the nearest airports.
Car – Minnesota Hwy 95 and Wisconsin Hwy 35 parallel the lower stretches. Wisconsin Hwy 63 the upper stretches. Crossings at I-94, Hwy 8, Hwy 70,and Hwy 77/48.
Public Transportation – Taxi or bus to Stillwater, MN from Minneapolis/St. Paul MN.
Contact Info
401 Hamilton Street
P O Box 708
Saint Croix Falls, WI
54024
Additional Info
"Saint Croix National Scenic Riverway (U.S. National Park Service)". Accessed May 25, 2020. Link.
Near By Parks
Mississippi National River And Recreation Area
Science Museum Of Minnesota
Mille Lacs National Wildlife Refuge
Litchfield Wetland Management District
Minnesota Valley National Wildlife Refuge
Minnesota Valley Wetland Management District
Rice Lake National Wildlife Refuge
Sherburne National Wildlife Refuge
St. Croix Wetland Management District
Crane Meadows National Wildlife Refuge
Near By Campgrounds
Crosslake Campground (MN)
Crosslake Day Use (MN)
Gull Lake Recreation Area (MN)
Minneapolis Northwest KOA
Minneapolis Southwest KOA
Sandy Lake (MN)
Amnicon Falls State Park
Black Lake (WI)
Brunet Island State Park
Hayward KOA
Highland Ridge (WI)
Interstate State Park
Lake Wissota Sp
Main Day Use (WI)
Moose Lake (WI)
Pattison State Park
Two Lakes (WI)
Willow River State Park