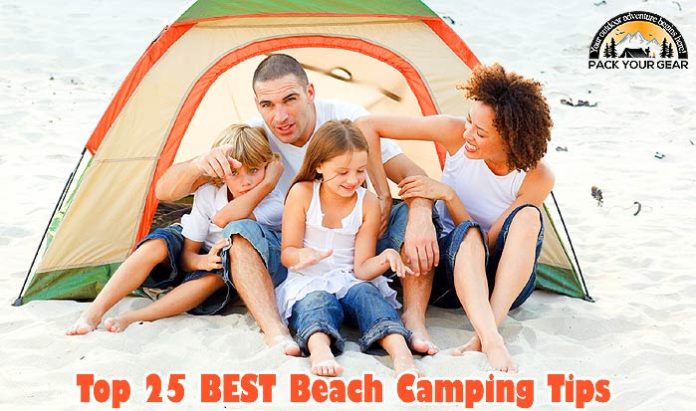 Beach camping is the best way to escape a hectic schedule and get in touch with mother nature and yourself. But to enjoy such a trip with your friends and family, or even by yourself, you should follow specific tips.
Best Beach Camping Tips
The beach has a lot to offer to those who know how to make the most of it. Here is a set of 25 beach camping tips that you can apply on your next trip!
1. Find a beach where you are allowed to camp at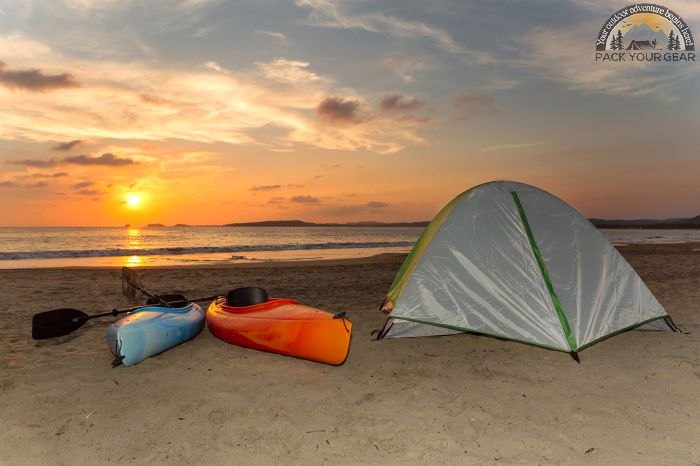 It might seem peculiar, but not all beaches are inviting people with tents or cars.
To be able to go camping at the beach you will have to check the regulations of the region you want to camp at.
Most often, there will be signs that inform you about the options that you have. But if you want to prepare ahead of time for your trip, the internet is an excellent source of knowledge.
You might have to register on the website of the beach or get a camping permit.
Either way, you should prepare these logistics before you head towards your beach camping experience.

2. Decide if you will be camping in your car or you will hike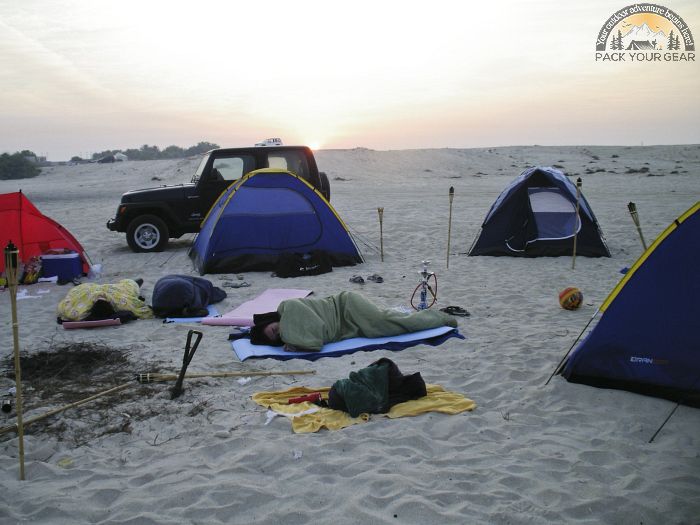 This is an important decision that will influence the rest of your beach camping trip.
If you drive towards the beach, you will have more space to bring everything you need with you.
However, if you are going to bring your just backpack, you will need to pack only your basics.
Deciding this will help you establish what type of camping trip you want to have but also how long you will be camping.
If you choose to drive to the beach, you should check the risk for your car getting stuck in the sand, which can ruin your entire trip.
If you think that your car will not handle sand driving, you might need to park it nearby the beach.

3. Check the weather before you plan your trip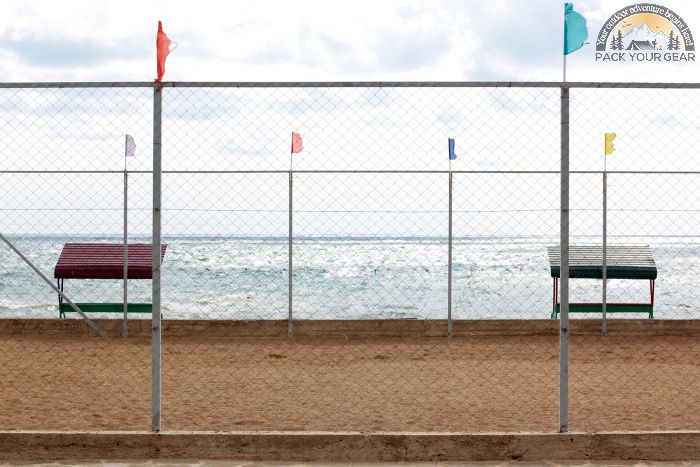 You don't want to go beach camping on rainy weather or in too cold temperatures.
You shouldn't let the weather catch you by surprise when you are organizing your next trip and to avoid that all you have to do is check the weather.
You can go as deep into the weather predictions as you are comfortable too.
Check the temperature, the wind speed as well as potential showers that might interrupt your peaceful beach camping trip.
If you are interested in admiring the sunset and sunrise, you will find the time for these events as well.
Both sunset and sunrise are some of the most beautiful experiences to have as you are camping at the beach.
Checking the weather is even more critical if you are planning to go camping on a new beach where you are not familiar with such details.

4. Make sure you have enough water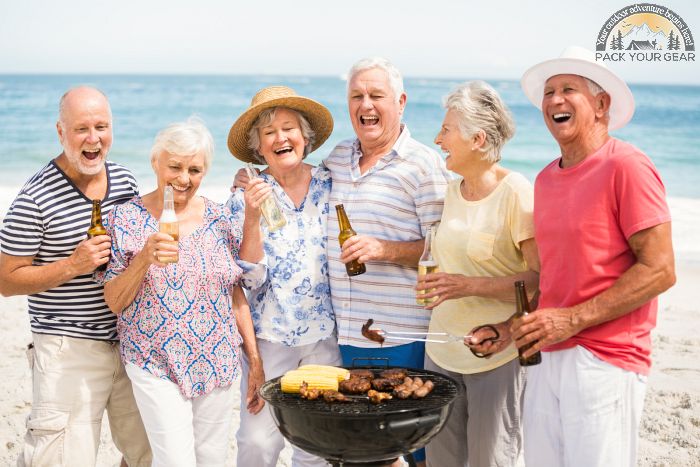 The water needs will depend on how many people you are beach camping with but also on the location you choose.
If you are lucky enough to go camping in a location where there is a potable water source, this will not be a problem.
But if there is not such a source, you should bring your own or find a place to get your water near your beach camping location.
A first thumb rule is to have around 100 gallons of water for cooking, cleaning, and drinking for each person that is camping with you.
Depending on how many people are going to join you, there might be a significant quantity of water needed.
But there is no way to go around this as it is one of your basic necessities.
The fact that you will be camping next to the sea or ocean doesn't save you from bringing potable water since you shouldn't ingest beach or seawater!

5. Study the terrain before you place your tent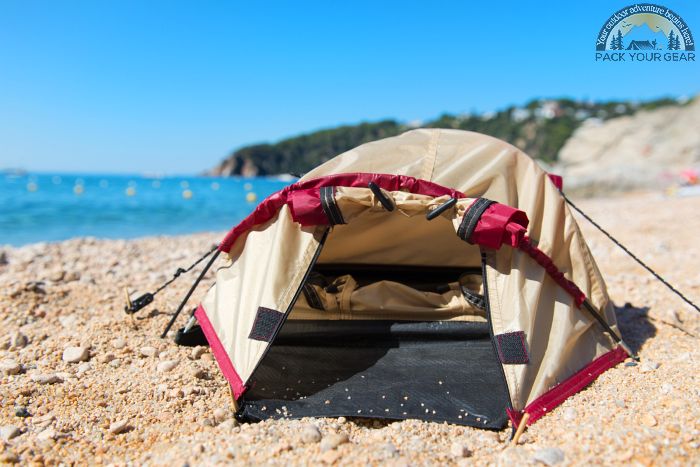 As soon as you get to the beach, you should try to find the best place to install your tent.
To do that, you will have to inspect the terrain and stay away from the high tide line, for instance.
Identify potential locations with trees nearby. Placing your tent near trees or different shrubs could bring you a series of benefits.
For example, you can find some shelter in case of rain, but you will also have some extra shade during the hot summer days.
Trees could also offer you essential protection against wind. But if there are no trees, there is no need to panic.
You can focus on finding stable sand so that your tent will be very well settled on the ground.

6. Make sure you have secure tent stakes
Tent stakes are essential when you areinstalling your tent. We can go as far as saying they are some of the most crucial pieces of your tent.
These stakes should be stable enough to support your tent on the ground you want to install it on.
You can rely on your regular tent stakes if you put your tent on the land near the beach but not directly on the sand.
If you are planning to install your tent on the sand, you might need more durable stakes.
You can find on the market tent stakes meant especially for sand. These stakes are thicker and shorter than the regular ones, which also makes them more stable.
A more sudden adjustment, you can make if you notice that your tent stakes are not strong enough is to use sandbags.
You will have to bring the bags with you and fill them with sand when you install your tent.
Once they are full, you can place them on the corner of the tent in order to secure it more.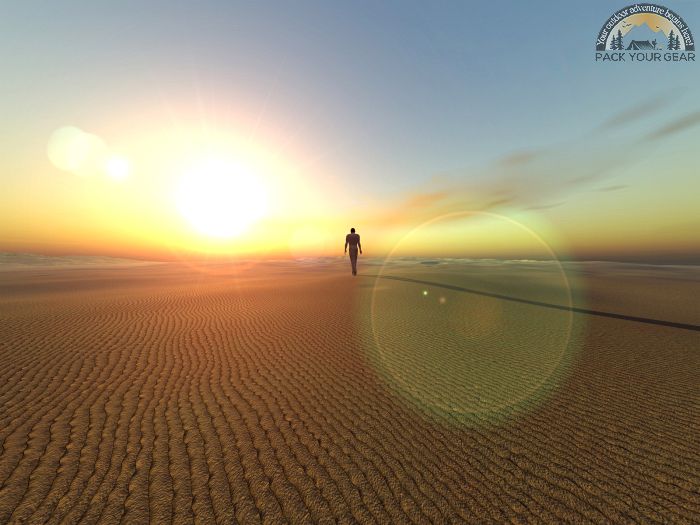 Dunes have a significant role, and they are not camping zones.
They will protect the land against coastal storms, and therefore, you shouldn't install your tent on them.
To avoid that, you should look for where the dunes are when you inspect the terrain.
This is a basic beach camping rule that you should respect to protect the environment and enjoy your trip as well.

8. Using a tent is not always a must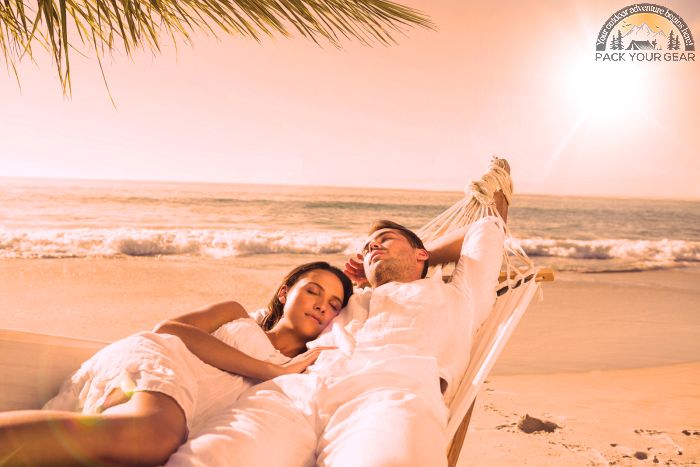 Most of us when we think of camping, we think of sleeping in a tent.
But if you checked the forecast and you are planning to spend only one-night camping, you might be able to do that without a tent.
Enjoying a night's sleep under the sky could be a unique experience and an unforgettable one.
If you choose this camping version, you should bring a mattress or a sleeping bag with you as you might not feel very comfortable if you sleep directly on the sand.

9. Bring clothing made of synthetic materials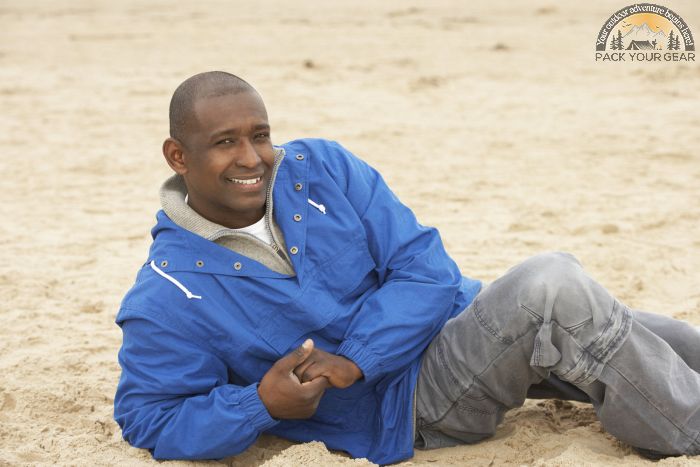 Since you will be camping at the beach, you want to use materials that will not absorb water as fast as cotton, for example.
If you bring nylon clothing as well as polyester clothing, you will be glad for your choice.
Plus, these materials are also thinner and lighter, so you will carry them more comfortably.
If you do get your clothes wet, they will dry faster if they are made of synthetic materials.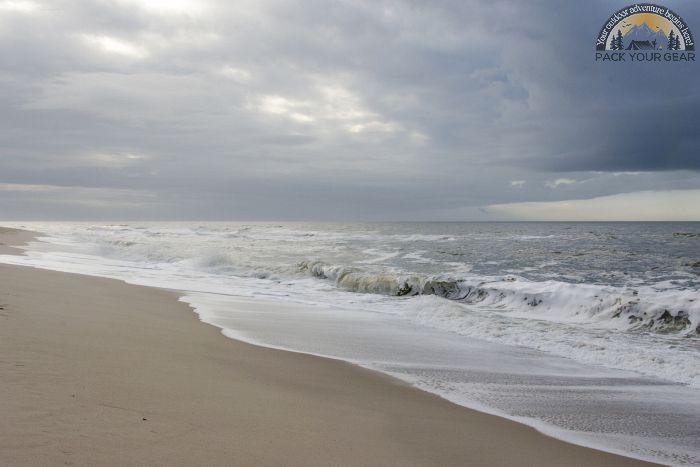 Regardless of the forecast, you should always be prepared for weather surprises when you are camping at the beach.
You might want to bring a rainfly just in case you need it.
Some umbrellas too might come handy if you catch some rain.
It is wise to be prepared for all circumstances when you are planning to be in the middle of nature.

11. Get clothes for chilly weather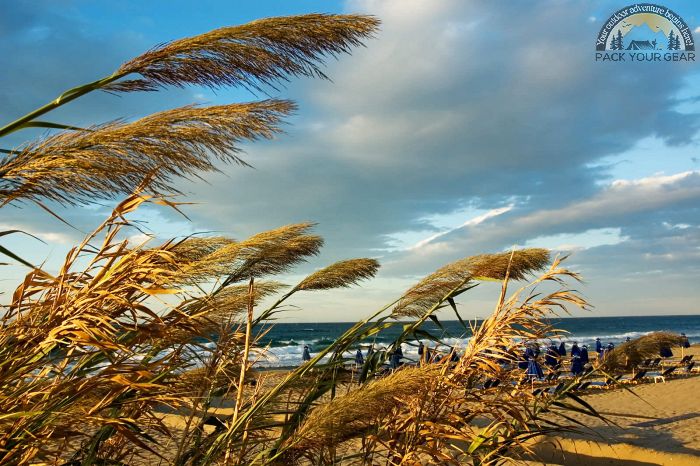 Getting some warmer clothes might save you from a lot of cold moments.
Bringing a sweater or two and some thicker pants could increase your comfort during chilly nights on the beach.
Keep in mind that chilly nights and mornings are a thing of the summer as well, so you can't pack only for the day heat.

12. Bring the right supplies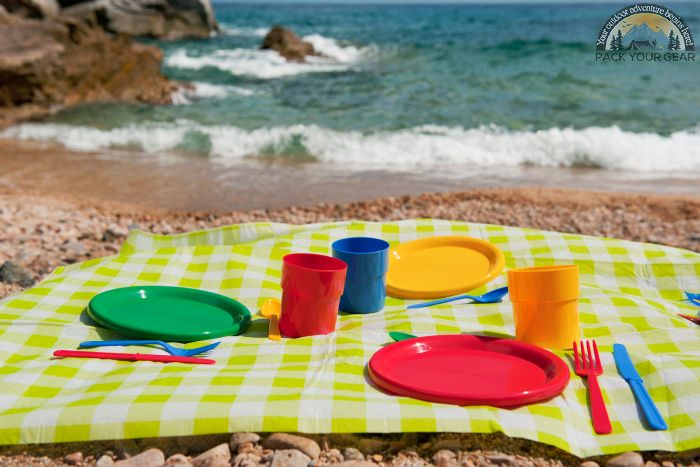 One of the keys to a successful beach camping trip is having everything you need with you.
If you go to the beach, you should bring proper supplies such as cooking tools and a brush to brush off the sand from certain surfaces.
Sand can quickly get inside your tent, and cleaning it might be a struggle.
However, you can avoid such a hassle by using the proper tools such as a sand brush.
As for the cooking supplies, you should bring with you spoons, knives, forks as well as different plates and pans to use.
This will help you be ready for all types of meals to enjoy on the beach.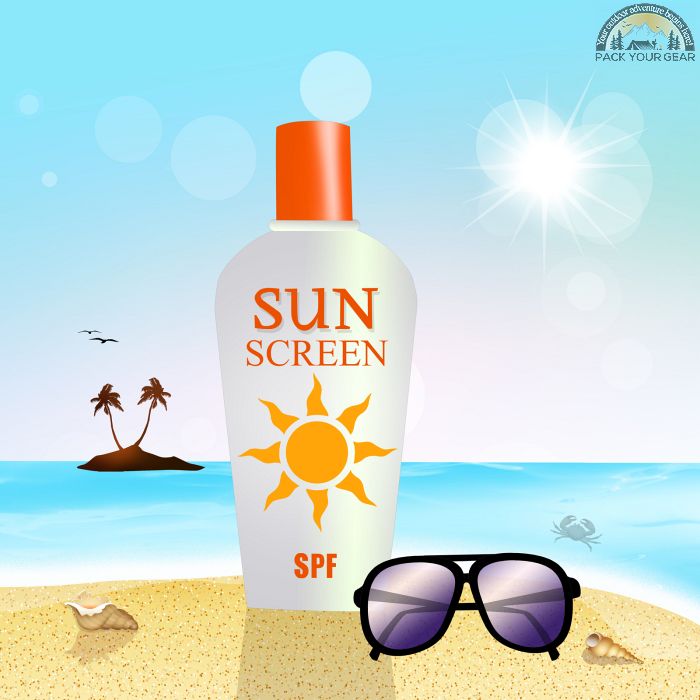 Since you will be camping at the beach, most likely you will spend a lot of time in the sun.
Sun rays might cause sunburn even if you choose to stay in the shade during afternoon hours when the rays are more intense.
To avoid sunburn or any side effects due to sunbathing, you should bring your sunscreen.

14. Bring a sleeping bag…or more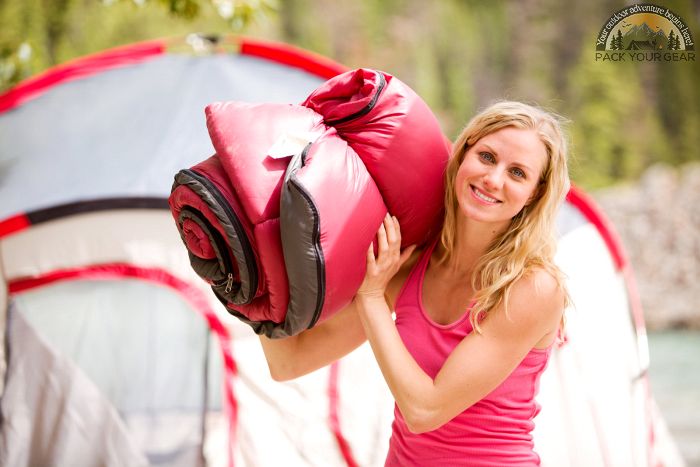 Even if you are planning your beach camping trip during those hot summer days and you checked the weather forecast, you should still bring a sleeping bag for you and each person camping with you.
These sleeping bags will keep you warm during the night when temperatures tend to drop significantly.
The fact that you will be camping at the beach doesn't mean it will not get cold during the night.
Sleeping bags also add to your comfort as you are sleeping, which is very important.
You can also bring a mattress that will maker your sleeping background look and feel more like a bed.

15. Get some extra bags for your garbage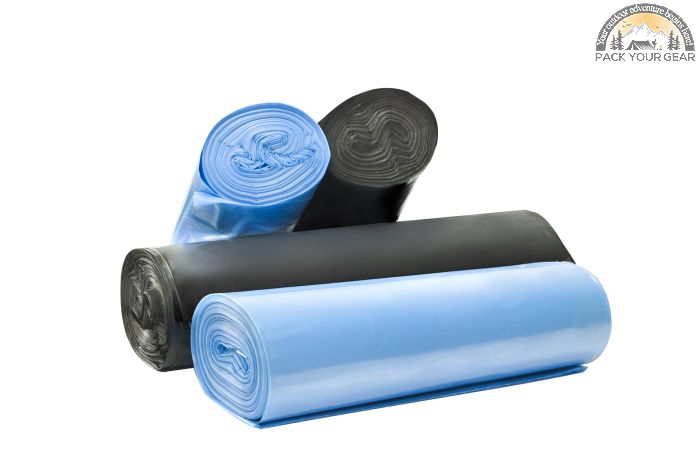 Some camping sites have their own garbage disposal system.
But you can't count on that, especially if you are not familiar with the beach that you are heading to.
You might want to bring extra containers or bags to collect and take your garbage back with you.
If you don't need to use them, great! But chances are that you will have to use them, so it is essential to be ready to manage your garbage.
A great way to look at this issue is to prevent most of the garbage in the first place.
You can use glass bottles and stay away from plastic containers as much as possible, for instance.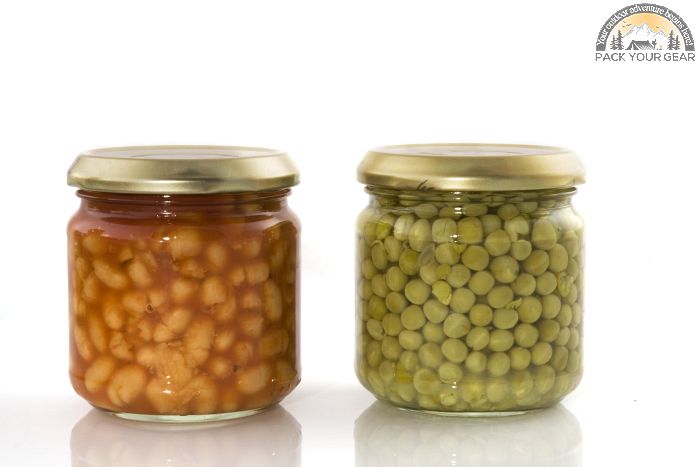 Bringing canned food is an excellent option for any type of camping trip, but even more so for a beach camping adventure.
You might find yourself at an uncomfortable distance from stores and restaurants.
And even if there are some stores around your area, the food will be pricier than you might be comfortable paying.
If you bring some canned supplies, you are covered in case you don't want to cook every meal, and you have no restaurants close by.
You can find almost all types of canned food, and the great news is that this food will last you longer without needing any special conditions.
You might even consider bringing canned beer rather than bottled beer.
Since you will be camping at the beach, you can dig a small hole in the sand and deposit some of your supplies there to keep them colder.

17. Check if campfires are allowed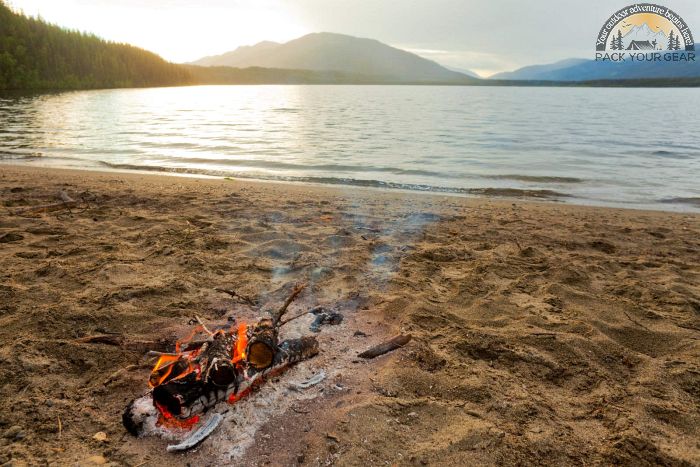 Not all beaches allow tourists to enjoy a campfire. Yet, for many of them, this is one of the leading camping experiences they want to have.
You should find all the information you need regarding campfire regulations online.
If you still have questions, give a call to the Park Ranger department and see if you are allowed to do a campfire and in what conditions.
This is part of being a responsible camper, and it is essential for the environment as well.

18. Create a fire pit before you light it up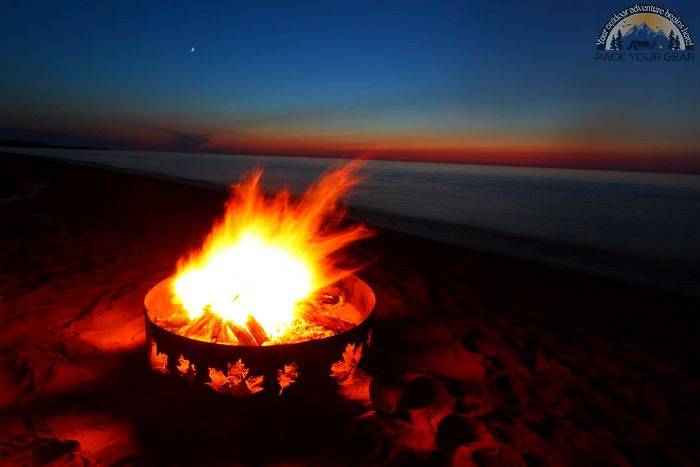 If you are allowed to enjoy a campfire, you should do it right. Digging a fire pit is a great way to start.
You have to consider that most beaches (if not all of them) are very windy.
To keep your fire safe from the wind, you should create a pit of about two feet deep.
If you want, you can surround it with stones as well. Such a pit will not only keep your fire going for a long time, but it will also help you put it out safely as soon as you need it.
You will be able to cover it with sand and don't hassle with this aspect.

19. Be prepared for the bugs and insects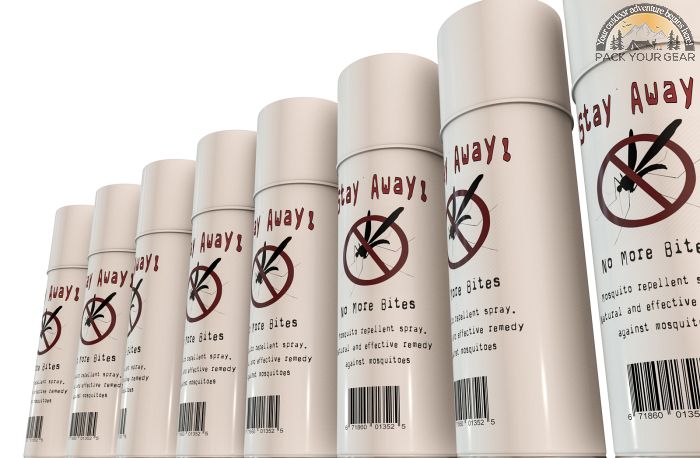 Beaches have their fair share of bugs as well.
Not all these bugs and insects are dangerous, but they are not pleasant either.
So, you should do your best to keep them away. This is why bringing a bug spray could be a lifesaver during your beach camping trip.
If you are planning on a campfire, you should know that the smoke is a great way to keep the bugs and insects away as well.

20. Bring a portable power source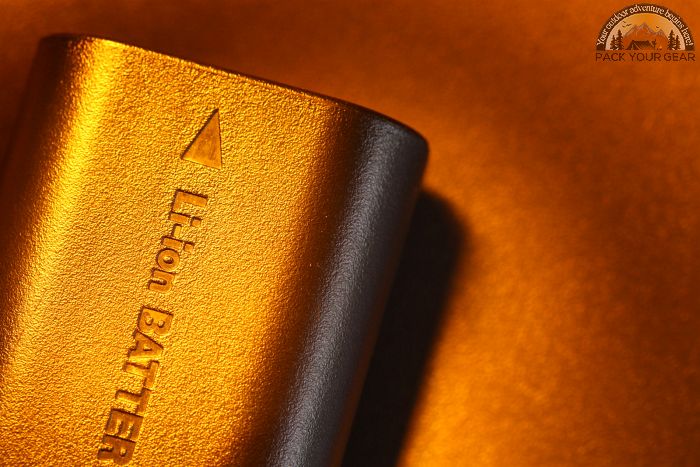 Having a portable power supply can save you from a lot of situations.
Even if you want to enjoy some nature time and stay away from technology, it could be enjoyable to have your favorite music with you.
Plus, you might need to use your phone every now and then, and it is a matter of safety to be able to get in contact with the outside world.
There are power battery packs that will use solar power, which is very convenient for beach camping trips.

21. Create your own shade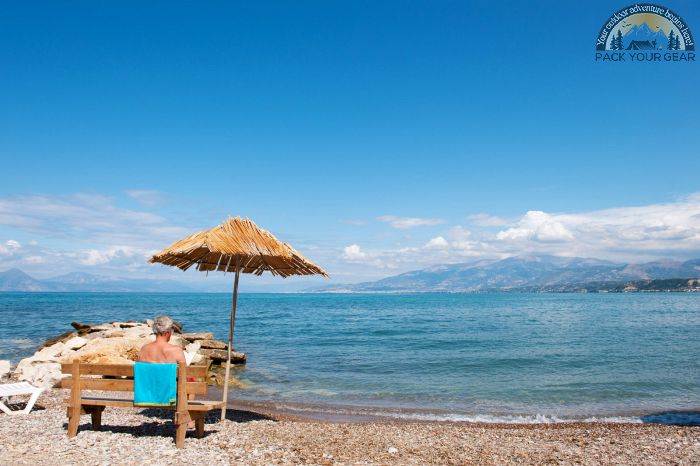 The shade is not a given thing at the beach unless you are lucky enough to find a spot near a tree; if this is not the case, you might need to bring a hat as well as an umbrella that could increase your comfort.
You will need such accessories for safety aspects as well.
The temperatures could get high during the day, and staying in the tent might get you even hotter.
So, if you want to still enjoy the breach breeze, an umbrella and a hat will help you do that.

22. Coolers could be gold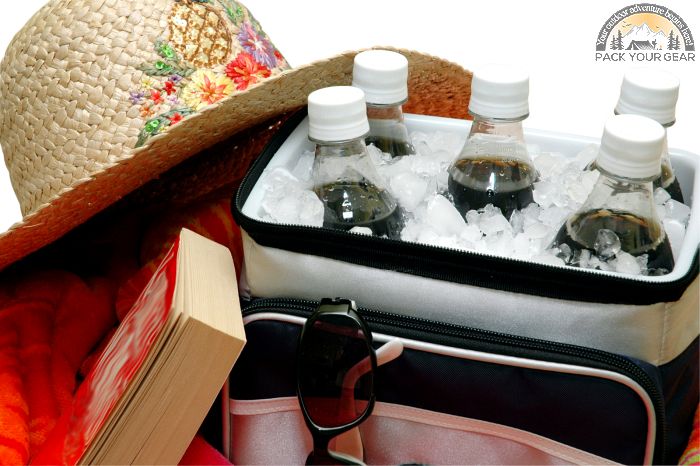 Bringing one or even two coolers with you could be very helpful.
You will have cold supplies to enjoy during your first day of beach camping.
If you want to have a cooler for more than one day, you should bring two of them.
One cooler can be used just to store ice packs. You will have to freeze the ice packs and jugs of water at home and place them into the extra cooler.
To prolong the life of these ice packs, place the coolers in the shade, and even bury them in the sand to stay cold.
Suggested Reading: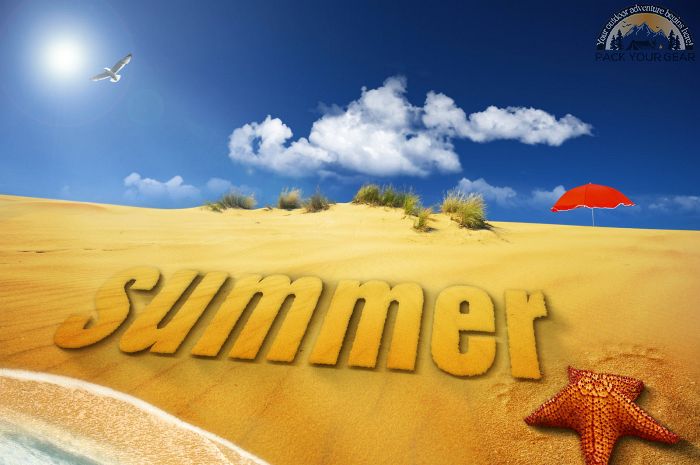 If you want to take a nap during the day, your tent might be too hot to give you the perfect conditions.
Camping at the beach, especially during hot summer days, makes you face some high temperatures in the afternoon.
However, you could bring a tent fan that might help you achieve more comfort in such circumstances.
You can find all kinds of tent fans that work with batteries, and you can simply hang such a fan inside your tent.
It can make a real difference during hot temperatures, and your beach camping journey will be much more pleasant!

24. Keep your sandals and shoes out of your tent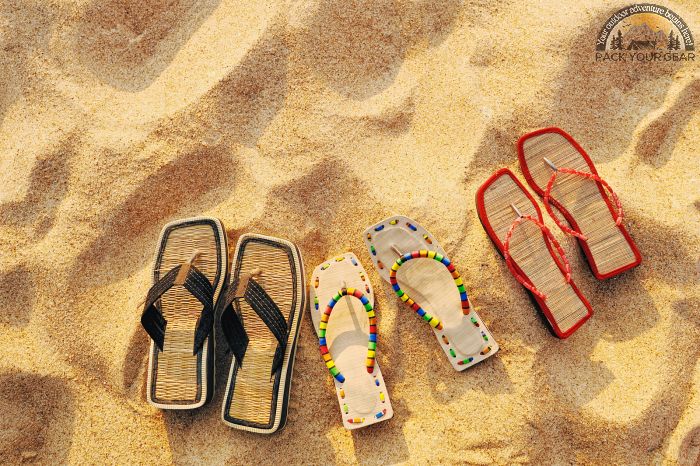 This might seem like an obvious tip, but you will be surprised to know how many people are tempted to step inside their tent with their shoes on.
This will only bring sand and dirt in your tent. When you are camping at the beach, there is sand almost everywhere.
This sand is difficult to remove even if you have a brush with you.
The best way to avoid such a hazard is by taking your shoes off before you get in the tent.
Having sand in your tent can ruin your beach camping days, and there is no need to deal with discomfort when you can easily avoid it.

25. Bring entertainment equipment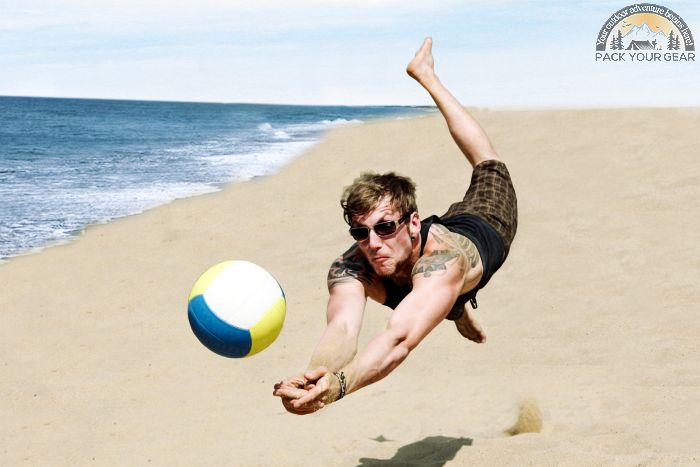 There are plenty of beach activities you could enjoy during your camping trip.
You could play volleyball or tennis, and you could even play cards with your friends.
But to do that you need to bring what you need for such activities.
Make sure you think about the fun aspect of the trip on top of the relaxing one!

Spending some days camping at the beach could be a real blessing if you follow these tips. You will recharge your batteries and create stronger bonds with your loved ones if they are joining you.
Keep in mind that you should be prepared for several scenarios when you spend time in nature and pack accordingly. If you do that and you put your safety first, you will have a fantastic beach camping trip!

Key References
"Securing your Beach Tent with Sand and Water -". Accessed March 25, 2020. Link.
"What is a Sand Dune?" – New Hampshire Department of Environmental Services. Accessed March 25, 2020. Link.
"Beach Bugs – What Are They? | Terminix". Accessed March 25, 2020. Link.