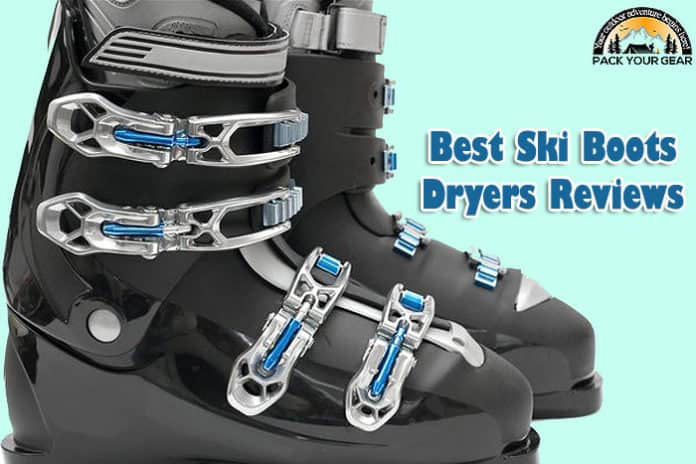 Few sensations are as uncomfortable as placing a dry foot in a wet and cold boot. However, with the best ski boots dryer, you can quickly remove moisture from your boots, gloves, or sports equipment while removing unpleasant odors while preventing bacteria's growth.
Best Ski Boots Dryer
Our Pick
The PEET Original 2-Shoe Electric Boot Dryer is our top choice for the best ski boots dryer. It features a tubular design that helps increase the airflow circulating through your wet boots. This unit is not only efficient but also does not need a ton of power to run.
We ♥ honesty! Pack Your Gear earns a commission through the following hand-picked links at no extra cost to you.
Ski Boots Dryers – Comparison Table
How does Ski Boots Dryer Work?
A ski boots dryer's role goes beyond simply drying boots to remove odors and prevent mold and mildew from growing through boots, gloves, shoes, insoles, helmets, or other clothing.
They do this by removing moisture from your boots, leaving them comfortable and dry.
A ski boot dryer gently circulates warm air inside the boots to dry them, usually within the timer's time set.
An advantage of these devices is that they generally require little storage space. Most portable ski boot dryers are compact enough to be carried in a backpack.
Suggested Reading:

What are the Main Advantages of a Shoe Dryer?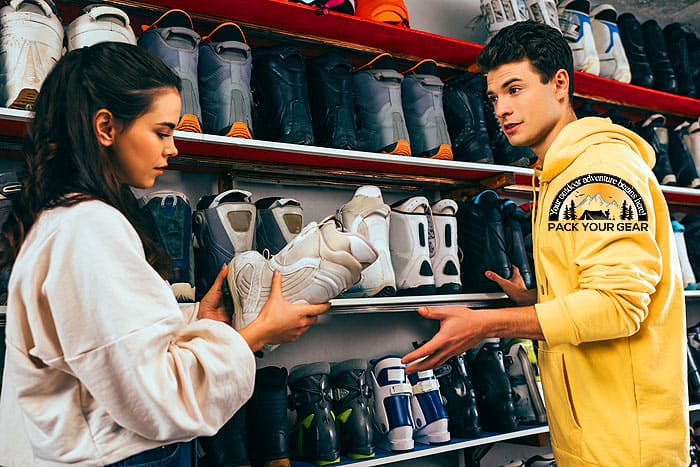 Investing in a ski boot dryer can save you money in the long term by preventing mold, fungi, and mildew, such as those found in an athlete's foot.
This protects your feet and health and helps your ski boots last longer. This will keep you from spending your hard-earned cash on new boots prematurely because of water damage.
When it comes to caring for your ski boots, keeping them dry and warm is a significant factor in their durability.
Boot dryers extend their lifespan and prevent mold growth in winter (they are also more comfortable for your feet!).
In summer, they are great for drying sweat and avoiding unpleasant odors.
While drying water and sweat quickly prevent many molds and unpleasant odors, some ski boot dryers also have a deodorizing system to make sure your boots smell nice. At the same time, they're still warm and dry.
If someone around the house has boots that smell strong after a day in the mountains, investing in a dryer with deodorant may be a good idea.
Some dryers even disinfect your boots and gloves.
Suggested Reading:

How to Store Ski Boots?
While ski boots will naturally degrade over time, if you make sure they're stored properly, you'll have at least a season or two longer. Here is how to keep your boots fresh and ready for the next skiing season.
A) Room Temperature
It is best to store your ski boots in a warm and dry environment, away from extreme temperature fluctuations and direct sunlight.
If you leave your boots outdoors, the plastic shell will degrade, and the flexing performance will be reduced.
The flex of the boot is essential to transfer your power to your skis. Therefore, maintenance is of the utmost importance.
Suggested Reading:

B) Dry Boots
Before storing your boots for the summer or between ski trips, ensure your ski boots are completely dry on the entire lining and deck.
Any trapped moisture can create mold and odor and degrade materials, making them weaker and prone to damage when you take them out for your next adventure.
Dry your ski boots thoroughly in a ski boot dryer but do not place them near a radiator.

C) Use Drying Sheets
Drying sheets are small paper towels with odor control treatments that keep the boots fresh, repel bacteria, and absorb residual moisture that may accumulate on the boots. You usually put them in a dryer with clothes, but you can directly put them on your boots.

D) Buckle Up
Before storing your boots, be sure to pull on the buckles so that the shell still maintains its structure. They don't need to be very snug, but it will be fine in the buckle notches where you usually wear them.
Suggested Reading:

E) Under the Bed
You can store your ski boots anywhere indoors, such as a closet, away from temperature fluctuations and direct sunlight. There is an excellent spot under your bed as it is shady but well ventilated. It's also a great place to store skis when space is tight.

What to Look for?
A) Type of Heat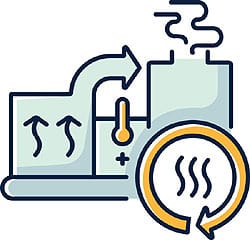 The type of heat used by a boot dryer is an essential factor to consider when you're shopping around.
Several possible methods to consider include the level of heat received and how the dryer is generating heat.
The best ski boots dryer will either be a convection drying system or a forced-air drying system.
Forced-air drying systems circulate air to dry the boots and work faster than convection drying systems.
The convection drying systems generate heat to dry your ski boots. Although they take longer to dry, they are much quieter even when running.
Attention should also be paid to the heating levels. A high-quality dryer can have multiple levels to accommodate your needs.

B) Portability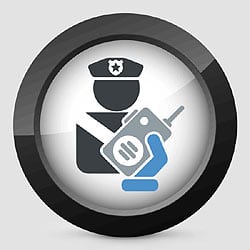 If you want a travel dryer, it is important to pay attention to portability.
Fortunately, most of the ski boots dryer on the market is small enough to fit in the trunk when you are getting ready for the slopes.
Also, there are portable ski dryers specially designed for skiers on the go.
These are designed to fit in your luggage rather than in your back seat or trunk.

C) Construction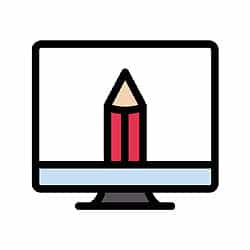 The best ski boots dryer will have a durable construction. The last thing you want to do is invest in a dryer, only to find out quickly that it won't last long.
Most emphasis should be placed on the pipes that hold the boots.
It is a good idea to see what users say about the build quality and pay attention to what the manufacturer says.
This gives you an idea of ​​how the dryer works in practice, rather than what the manufacturer advertised.

D) Capacity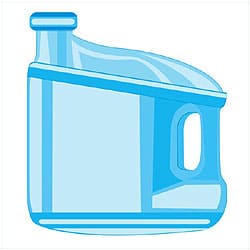 Capacity is the number of boots a dryer can dry at a time.
Most ski boot dryers are designed to handle one pair of boots at a time. However, there are models designed to dry several pairs of shoes at a time.
The ideal way to determine the dryer's capacity is to consider your skiing party size.
Suppose you are taking a weekend for yourself or going with someone else. In that case, a medium capacity dryer will work just fine.
If you are traveling with your family or skiing with a large group of friends, it is worth investing in a ski boots dryer that will dry several pairs of boots at a time.

E) Drying Time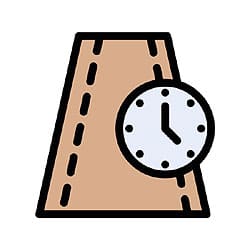 The drying time depends on the type of heat employed to dry your boots.
We have already discussed the fact that the forced air boots dryer is faster.
You can expect your ski boots to dry in 1-4 hours.
Convection drying systems take longer to dry and do their job in 3 to 8 hours.

Best Ski Boots Dryer Reviews
Here are the top 6 best ski boots dryer on the market today:
1. DryGuy Force Dry Boot Dryer
The DryGuy Force Boot Dryer is a forced-air dryer that dries your gear in only one to two hours.
It features a 3-hour shutoff that prevents it from staying on for too long or for a dangerous period.
This ski boot dryer has a reasonably compact design and weighs only 3 pounds. So, you can easily take it with you when you make your way to the slopes.
The unit can be heated to a sufficient temperature of 105°F, which will dry your boots without distorting the shape of your custom fit liners or boots.
The 6-foot power cord allows you to move away from an electrical outlet if necessary.
Pros
Dries in less than 2 hours.
3-hour safety shutoff function.
Reduces fungus and bacteria growth.
Check Price on Amazon

2. DryGuy DX Forced Air Boot Dryer and Garment Dryer
The DryGuy DX Forced Air Boot Dryer, and Garment Dryer is a handy option if you are skiing with your partner.
It has 4 drying tubes that can hold up to two pairs of boots. Even if you ski alone, the extra tubes can also be used as a clothes dryer.
Typically, a forced-air ski boot dryer has a bad reputation for its noise level compared to convection boot dryers.
Fortunately, this unit works with a rotating fan that is as quiet as possible when it's running.
It goes up to 105°F and dries most gear in just an hour or two. This temperature dries your items quickly without overheating them.
Another primary purpose of this dryer is to remove bacteria and fight off odors. This will protect the feet from the dangers of dirty boots.
Pros
Dries two pairs of ski boots at once.
Kills bacteria and eliminates odors as it dries.
Dries in less than 2 hours.
Check Price on Amazon

3. PEET Original 2-Shoe Electric Boot Dryer
With the PEET Original 2-Shoe Electric Boot Dryer, you can rely on a quiet drying process.
Since thermal convection is used, no fan is needed to aid the process. It takes a little longer to dry and takes 3-8 hours to get the job done right.
However, when it's ready, your boots are not only dry but also deodorized.
It's a pretty eco-friendly option and uses less electricity than a standard lightbulb.
The PEET boot dryer can also handle almost any material you throw at it, so it can easily handle any gear.
This unit can be assembled with no tools and features a sturdy base to support your boots effectively.
One unique feature about this dryer is its drying ports sharp angle that ensure the toe box area can be quickly dried out.
Pros
Deodorizes as it dries.
Energy efficient
Runs silently
Sturdy and secure base.
Perfect for all types of boots.
Cons
Takes a longer time to dry.
Check Price on Amazon

4. OdorStop Boot Dryer and Deodorizer
When it comes to the best ski boots dryer, OdorStop Boot Dryer and Deodorizer is a high-quality option.
This heated boot dryer comes with a manual on/off switch for heating and deodorizing, so you can customize it to suit your needs.
Also, there are four heat pipes, which means you can dry two pairs of ski boots at once, one pair of boots and one pair of gloves, or any other combination you may need.
It also has a built-in 3-hour timer, so you know when it is done. This dryer works quickly because it has a high output fan and heater that allows it to push warm air upwards into your boots efficiently.
This ski boot dryer systems come with many different sized and shaped tubes that make it customizable to suit your needs.
The deodorizing feature of the OdorStop Boot Dryer and Deodorizer makes it a top choice for year-round usage as it can wick moisture and snow in the winter and odors and sweat in the summer.
Pros
Customizable operation design
Adjustable tube configurations
Safe for heat-molded boots.
Cons
The deodorizer can't be used in enclosed spaces.
Check Price on Amazon

5. Kendal Shoes Boots Gloves Dryer
Capable of drying 2 pairs of ski boots at once, the Kendal Shoes Boots Gloves Dryer eliminates odor while preventing bacteria and mold growth.
This best wall mounted ski boot dryer features an Aroma Active Carbon that absorbs unwanted odors, making your boots smell fresher.
Thanks to the 3-hour timer, your safety is guaranteed with this unit. This dryer comes with 2 modes – low or high temperature to suit various boots materials' needs.
Weighing only 3.5 lbs, this dryer is lightweight enough to take with you to the slope.
For extra convenience, the Kendal Shoes Boots Gloves Dryer comes with a wall mounting kit.
Pros
Space-saving and lightweight design.
Aroma active carbon absorbs odor for fresher boots.
Comes with glove drying attachment.
Quick-drying
Cons
A bit cumbersome to mount.
Check Price on Amazon

6. JobSite Original Boot Dryer
The JobSite Original Boot Dryer is an excellent option if you want a quiet and straightforward dryer for your boots.
The best boot dryer runs quietly and sports a pretty low-key design. It's not a portable option that fits in your trunk, but it is still small enough to take with you on the go.
It's also an easy-to-use ski boots dryer. Just plug it in, turn it on, and place your ski boots on the heating tubes.
The only real downside to this unit is that it takes a while to get the job done.
The manufacturer recommends leaving your ski boots on the tubes for 30 minutes if you want to warm them up, eight hours if they are damp, and leaving them overnight if they are wet.
Pros
Travel-friendly design
Works silently
Deodorizes and sanitizes
Cons
Wet gears take a longer time to dry.
Check Price on Amazon

Top-Rated Ski Boots Dryer
Our Pick
Our top choice for the best ski boots dryer is the PEET Original 2-Shoe Electric Boot Dryer.
This unit combines quality and affordability, making it a high-quality and budget-friendly option for many people.
While two tubes mean you can only dry a pair of boots at once, it is much more compact and lighter than the other cheaper options.
Regardless of the ski boots dryer you choose, we hope this guide helped narrow down your options, so you can make the best decision for you.
Have fun snowboarding and skiing, and we hope the options on our list of the best ski boots dryer reviews have been helpful to you.

Key References
"How Commercial Ski Boot Dryers Will Help You Prepare for The Next Seas – Direct Dryers". Accessed December 13, 2020. Link.
"How to Properly Store Skis and Ski Boots | ezStorage". Accessed December 13, 2020. Link.