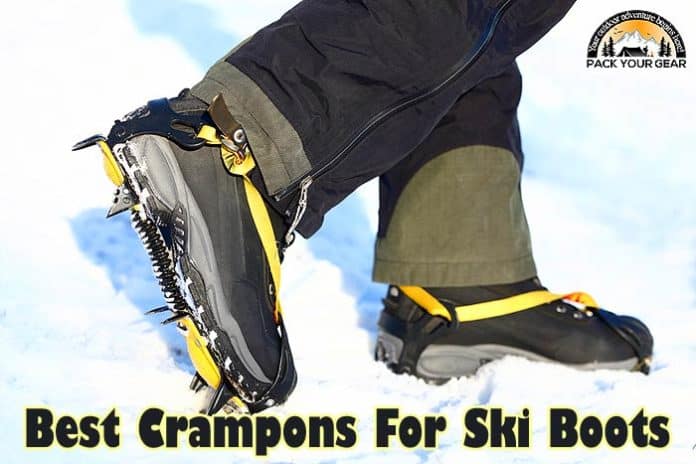 In cold weather, there is ice and snow, which means slippery sidewalks and trails. Whether you want to climb a mountain or take a walk around the block, the best crampons for ski boots can safely get you there.
Best Crampons For Ski Boots
Our Pick
The Grivel G12 w/Antibot and Accordeon Crampons are the most secure crampons for ski boots on the market thanks to their 12-point frame that allows them to be snow and ice climbing equipment. The 12 spike points allow climbers to use them for some ice waterfall climbing.
We ♥ honesty! Pack Your Gear earns a commission through the following hand-picked links at no extra cost to you.
These crampons feature durable and sturdy spikes with an added non-slip grip and adjustable fit to keep you stuck on frozen and icy trails. Well, there are many options on the market.
To help you choose the right one, we've created a guide about the 5 best crampons for winter climbing that offer excellent stability, grip, and safety for climbing.
Best Crampons For Ski Boots – Comparison Table
Different Types of Crampon Frames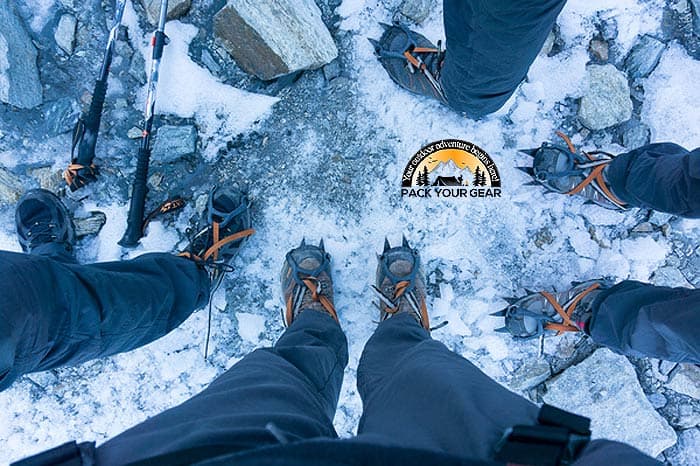 There are 3 main types of crampon frames available on the market place:
Steel crampon frames are ideal for general mountaineering. Their sturdiness makes them indispensable for technical, hilly, and icy terrain.
Stainless steel crampon frames offer corrosion resistance, along with other advantages of steel options.
Aluminum crampon frames are perfect for ski mountaineering and approaches. Their reduced weight makes them better on alpine climbs, but they wear out much faster than steel when used on rocky terrain.

When Do I Need Ski Crampons?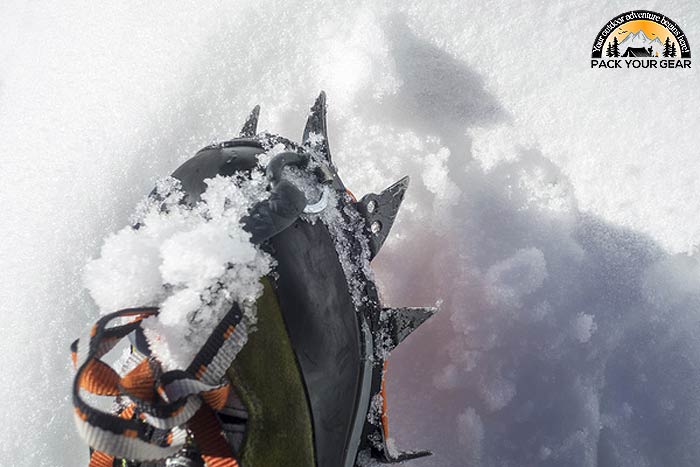 Have you ever had the feeling of "holding on" while skiing on firm snow or traversing a steep slope? Think about how much energy you could preserve and how much easier it would be to travel if every step were much safer and comfy.
That is exactly what the best crampons for ski boots do for you. They offer stability and security that leather cannot offer. However, crampons aren't a standalone climbing tool. They work in conjunction with your skis.

How Do I Know if My Boots are Crampon Compatible?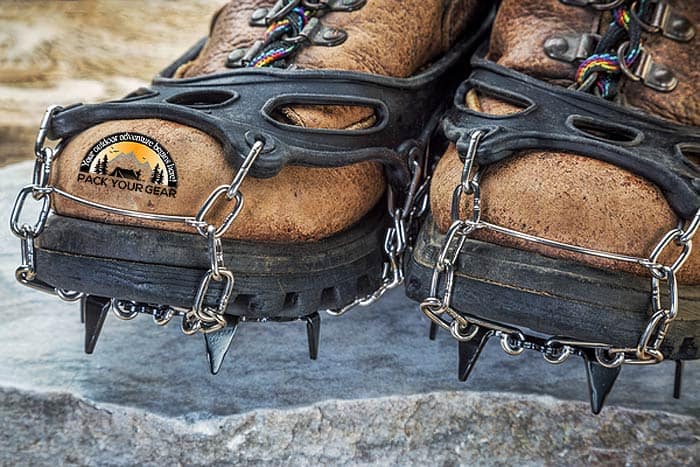 The compatibility of boots and crampons is critical to performance and safety. Ultimately, your boot type tells you what options you have in binding systems.
For instance, ultra-light crampons work on ultra-light ski boots but are not suitable for ice climbing or mountaineering.
A crampon attached to a flexible-soled boot won't fit as tightly as a rigid-soled boot. Here are some considerations to determine your boot's compatibility.
Determine What Kind of Boot you Have?
Is the sole very flexible, semi-flexible, or stiff? Does it have heel or toe welts, or both? If you've very flexible boots with no welts on your toes, you may have to purchase a new shoe if you want to use those with technical crampons.
What Activities are You Planning?
Look at the heels and toes of your shoe while mountaineering or ice climbing. There are many crampon binding options. Use less technical crampons with an anchor harness for walking instead of climbing. If you want stepped crampons, keep in mind that you need boots with stiff soles and thick trimmings or toe and heel grooves.
Combine your Boot's Flexibility with the Crampon's Flexibility
For very flexible boots, get crampons for ski boots with a flexible middle bar that connects the back and front. You can wear aluminum crampons with strap-on bindings (and sneakers) for light mountaineering or glacier travel. However, ensure the flexibility is similar.

What is the Difference between Crampons and Microspikes?
Crampons and microspikes are two types of traction devices used on snow or ice.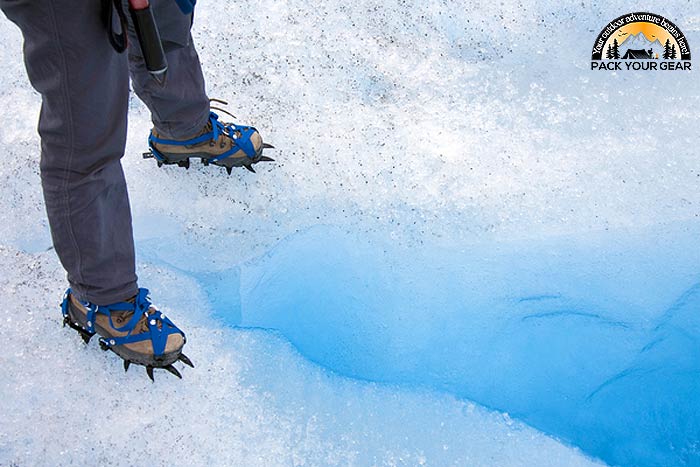 There are similarities between these devices and differences that determine when it is the best time to use them. These are highly effective and affordable equipment that can often be used in any type of footwear.
The significant differences between crampons and microspikes are:
Microspikes are great for hiking, while crampons are better for ice climbing.
Microspikes are comfortable and very safe to use, while crampons require training to safely use them.
Microspikes are great for jogging and running, while crampons are not safe for activities like these.
Microspikes have several small spikes, while crampons usually have 8 to 12 large spikes.
Suggested Reading:

What to Look for?
A) Frame Alignment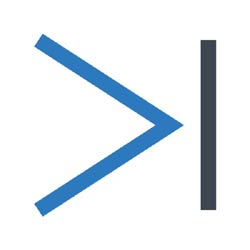 In the past, crampons with a vertically oriented frame were purchased for use with double plastic boots.
However, as climbers have moved from plastic ski boots to insulated leather options, crampons don't need to be stiff.
Horizontally aligned frames are now the norm. Horizontal frames are flexible for walking. Since aluminum or steel is flat, your feet are closer to the floor than with vertical frames, allowing you to enjoy more excellent stability.
Also, the flat bars repel snow effectively.
Suggested Reading:

B) Weight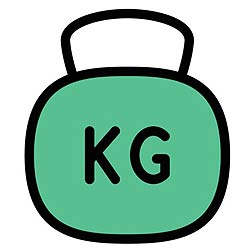 Aluminum crampons for ski boots are the lightest, but strength and durability are usually reduced when weight is saved. Aluminum is ideal for non-technical climbing; just avoid mixed snow and rock climbing with aluminum crampons.
Suggested Reading:

C) Construction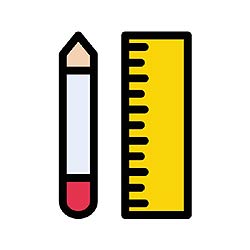 While rigid and hinged crampons are still on the market, most of those used today are considered semi-rigid crampons.
A semi-rigid option has the advantage of performing well under the broadest range of conditions. It offers enough flexibility for winter hikes but is stiff enough for moderate mountaineering or ice climbing.
On some crampons, an adjustment can be made to the link bar (the bar between the toe box and the heel), which converts the crampon from a semi-rigid mode to a flexible mode.
Semi-rigid options are more comfortable to adjust than older rigid models and fit a wider range of boot shapes. If you have a very curved boot, you can use an asymmetric center bar as an accessory for a better fit. Or you can use an adjustable or more extended center bar depending on the type and size of your ski boot.
Suggested Reading:

D) Types of Bindings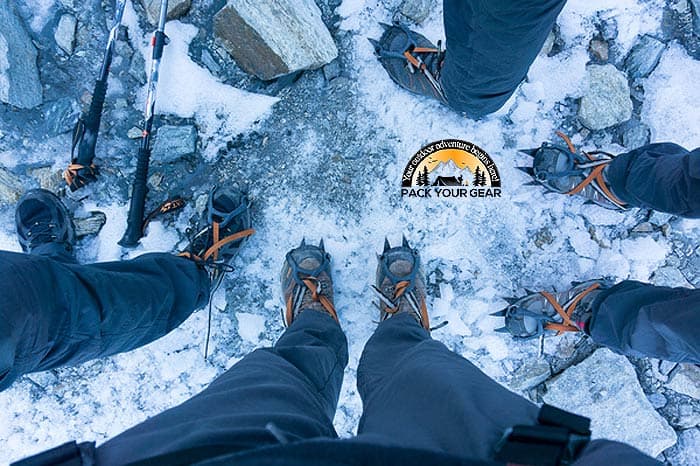 Crampons are attached to most boots using one of the 3 types of binding described below. If you wear over-boots (at high altitudes or in frosty weather), be sure to try crampons with these boots as the extra rubber and material they add can affect the fit of the crampon.
Also, some manufacturers make strap cables compatible with telemark boots.
Hybrid – Hybrids are sometimes called semi or mixed step crampons and have a lever on the heel and a strap on the toe. They will need boots with a rigid sole and a groove in the heel or frame to hold the heel lever in place. However, the toe strap does not require piping to fit securely. They're easy to put on with gloves on, as the toe pad doesn't need cleaning and alignment. Just pull on the toe strap and pull the heel lever.
Step-In – In the step-in system, a wire clamp holds the toe in place, while a lever heel cable holds the crampon to the heel. If the crampon/boot fit is correct, the result is a very secure system. It's also the most straightforward style to wear with gloves and in snow. The boots should have stiff soles and at least 3/8-inch grooves or welt on the toe and heel for a graduated fit. An ankle strap is usually part of the system as well. You can move the front hook to adjust the front stitches' length based on the type of terrain. Step-in bindings are recommended for use with telemark boots and ski mountaineering.
Strap-On – Typically, this style includes a pair of nylon straps per spike. The nice thing about this system is that it can be used with just about any boot or shoe (just ensure the center bar is compatible with the boot or shoe flex). Although they take longer to put on than other models, they can be set tight enough for moderately icy roads. They are a great option if you have multiple boots with the same crampon.
However, strap-on bindings aren't as precise as the step-ins – there may be slight movement between your shoe and crampon.
Suggested Reading:

E) Number of Points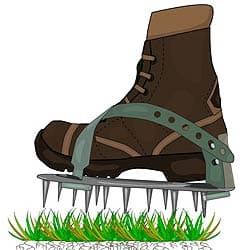 Most crampons for ski boots have 10 or 12 points. However, the points must be in the appropriate place (under your instep and according to the boot's shape).
You may need to adjust the front handles of the crampon to get the right stitch extension. Nowadays, some very technical crampons have points with jagged sides that allow the crampons to grip even in places where a point will not penetrate the ice or snow.
As the end-use of a crampon shifts from winter hiking and mountaineering to mixed suspension tracks, its rigidity and number of points score increases.
Most crampons with 10-point are ideal for ski mountaineering and glacier trips. You can use them to climb volcanoes or ride the Haute Route.
Suggested Reading:

Best Crampons for Ski Boots
Here are the top 5 best crampons for ski boots on the market today:
1. Dynafit Crampons Gold 130mm
The Dynafit Crampons Gold 130mm ​​features a steel construction that incorporates a sturdy yet lightweight design with strong horizontal front points.
The crampons have medium looking teeth and more cutouts to save weight.
They have a shallower bite to better suit lower band setups like those found on racing bindings.
This unit is 130mm wide and weighs 0.44 pounds, so it takes up less space than a standard crampon and is ideal for racing backpacks.
Simply slide the crampon into the side of your toe piece and place it on your boot for added safety when skiing on hard snow.
Pros
Secure traction for remarkable grip.
Ultra-durable construction
Lightweight design
Easy to store
Cons
Choosing the perfect size may be tricky.
Check Price on Amazon

2. VGEBY Crampons Traction Device
The VGEBY Crampons Traction Device is a crampon you can consider if you want a step-in option that offers high-end performance to get you up challenging to reach routes and steep waterfall ice.
Its robust steel construction features 10 steel points that can help you grasp the ice firmly so you can walk freely on snow or ice.
Also, the crampons' front and back dual density with abs delivers an excellent non-slip grip.
This unit comes with a quick-adjust mechanism that offers climbers a precise fit.
The VGEBY Crampons Traction Device comes with a carry bag for easy transportation. It is perfect for ski alpine, climbing, and trekking activities.
Pros
Wear, cold, and high-temperature resistance.
Sturdy steel construction
Quick-adjust sizing mechanism for a precise fit.
Comes with a carry bag.
Cons
The spike points can be longer.
Check Price on Amazon

3. Petzl Leopard Llf Crampons
Featuring a minimalist design and lightweight construction, the Petzl Leopard Llf Crampons are made for your ski trips and winter excursions.
The 10 spike points are crafted from pure aluminum and are designed for snow rides.
They offer a fantastic grip with tricks on the ice.
These Petzl crampons come with a self-adjusting elastic strap that adjusts to your ankle and is easy to put on and take off when you need it.
The compact heel lever makes it easy to install the crampons. At the same time, the flexible quartz technology connection system optimizes the volume of the crampon.
This shoe weighs approximately 0.73 pounds and comes with a protective bag for easy portability.
The Petzl Leopard Llf Crampons are very lightweight crampons designed for your winter adventures.
Pros
Extremely lightweight
Self-adjusting elastic strap
Easily attachable and adjustable.
Compact heel level enhances easy installation and removal.
Cons
The cord system is not strong or reliable enough.
Check Price on Amazon

4. Petzl Irvis Leverlock Crampons
Stay water-free when you want to conquer the rugged mountains. The Petzl Irvis Leverlock Crampons are designed with durable tips that provide stability needed to enhance your performance.
With 10 points, it has four serrated front points for single or dual-use. It can be adjusted between single and double front points for added stability.
Also, the asymmetrical front parts are designed for technical mountaineering boots. This clamping gear has an anti-snow system at the bottom of the crampons, limiting the accumulation of snow when it snows.
Its partial points improve stability when walking or climbing.
The front and back welded seams ensure that these crampons adhere to your shoes. The crampons also have an adjustable ankle strap, so you can easily match it with your boots.
The Petzl Irvis Leverlock Crampons have split points for excellent stability when you are ready for a tough climb.
Pros
Compact and lightweight design.
Dual wide front spikes on an excellent load capacity.
Two-color options
Cons
They do not fit on larger boots without linking bars.
Check Price on Amazon

5. Grivel G12 w/Antibot and Accordeon Crampons
The Grivel G12 w/Antibot and Accordeon Crampons are specially designed for technical mountaineering and ice climbing. They offer remarkable performance when you need it most.
These crampons for ski touring boots feature 12 ergonomic steel spikes, perfect for those who prefer adequate stability when climbing rugged slopes.
The best part is that you can change the front points if there is heavy wear.
The plasticity of forged steel ensures a firm hold on the rock and smooth penetration into the ice.
The versatile harness offers a secure fit on your boots or ankles so that the crampons don't slip off when you reach the finish line.
The Grivel G12 is adjustable, so you don't have to buy a new pair of boots for your ice climbing adventure.
If you are planning to climb an icy technical mountain, go for this unit to give you good stability and support on any slope.
Pros
Sturdy construction
Tool-free and easy adjustability.
Secure step-in fit
12 point ergonomic frame allows for more versatility on ice and snow.
Check Price on Amazon

Best Crampons For Ski Boots
Our Pick
Our top pick for the best crampons for ski boots is the Grivel G12 w/Antibot and Accordeon Crampons.
With a sharp design, best-in-class anti-balling system, and aggressive front points, this unit is perfect for technical mountaineering and ice climbing.
It features 12 ergonomic steel spikes, perfect for those who prefer adequate stability when climbing challenging slopes.
While hiking is an engaging recreational activity, it can also be hazardous and tricky. Use these best crampons for ski boots to make sure you get the most out of the winters without getting injured.
Key References
"Crampons vs. Microspikes vs. Snowshoes – What to Use". Accessed January 18, 2021. Link.
"Ski Crampons – When To, When Not To and How – The Backcountry Ski Touring Blog". Accessed January 18, 2021. Link.