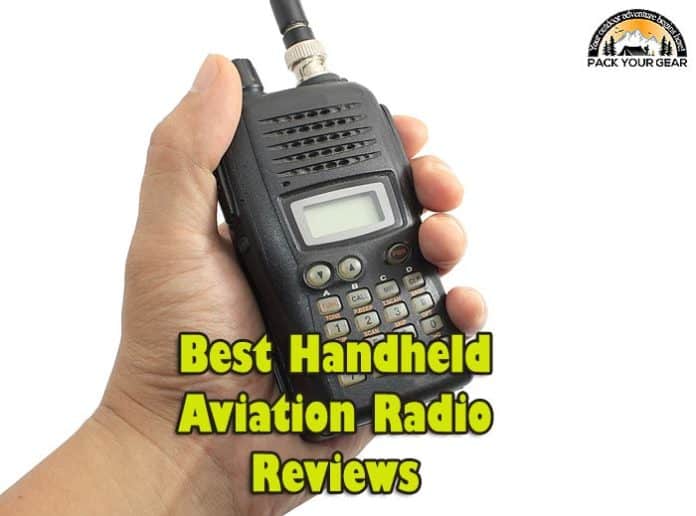 Effective communication is one of the fundamental aspects of safe flight. Therefore, handheld aviation radios play a vital role in every cabin. Most airplanes have a panel radio installed in the cabin. Still, some pilots have not invested in smaller and portable aviation radio.
Best Handheld Aviation Radio
Our Pick
Our top pick for the best handheld aviation radio is the Yaesu FTA750L handheld VHF/GPS Transceiver. This top-of-the-line model comes with COM, NAV, GPS, and ILS capabilities. It has all the features you would want in a handheld aviation radio.
We ♥ honesty! Pack Your Gear earns a commission through the following hand-picked links at no extra cost to you.
Your airplane may have a secondary radio, but if it does not, a handheld is a great, inexpensive way to put your mind at ease.
The best handheld aviation radio will not only simplify communication but also ensure you meet flight protocol.
Best Handheld Aviation Radios – Comparison Table
What is Handheld Aviation Radio?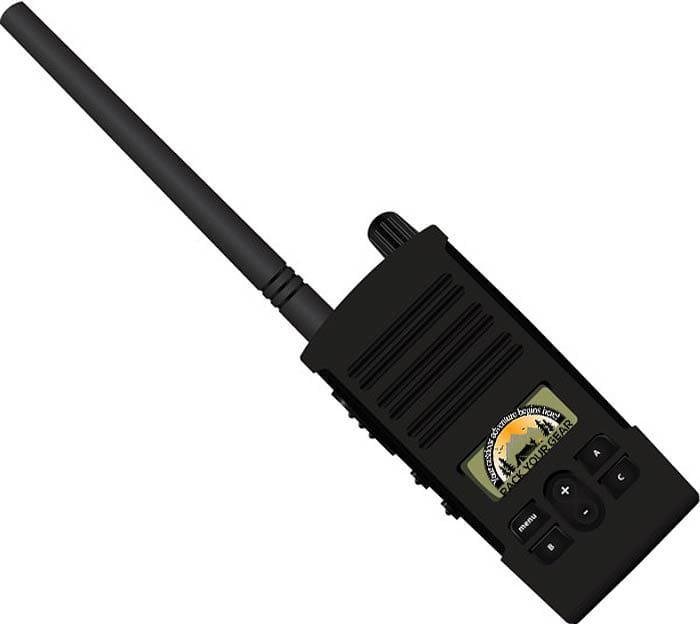 Handheld aviation radios connect to a cluster of frequencies in the VHF spectrum known as the airband, specially reserved for aviation purposes.
It typically uses frequencies between 108MHz and 137 MHz and allows you to tune to specific channels based on your trajectory.
Due to the height of airplanes, aviation radios often have long battery life and impressive range.
With them, you can connect with other planes, airports, and airlines.

How Does VHS Comm Work?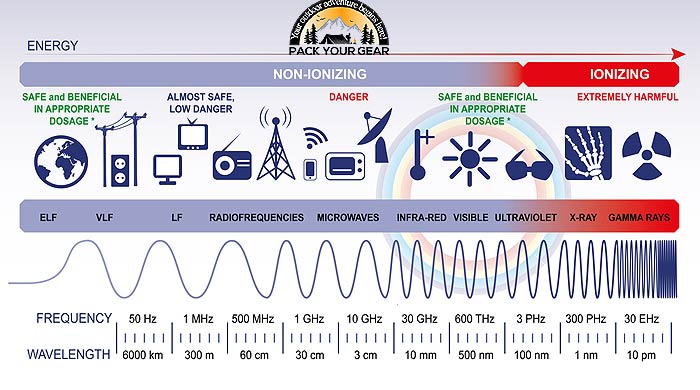 VHF (Very High Frequency) works by transmitting radio signals over Amplitude Modulation (AM).
This is the same amplitude modulation that you may know from radio stations. VHF could work with FM too, but things stayed the same for many years.
Either way, it is essential to know that VHF comm works by transmitting over AM.
Modern airplane communication radios usually have 760 channels spaced 25 kHz apart.
These numbers can vary depending on the area you are flying to. The frequencies used for aircraft communication are in the "VHF" range.
Essentially, all air communications work the same, and these messages are sent on specific frequencies that pilots can pick up on their radios.

Can I Use Aviation Radio for Camping/Hiking?
No. Handheld aviation radios use VHF, and VHF radios are used only in air and sea communications. The signals are sent over the open sea or between the ground and the sky where there are no obstructions.
2-way VHF radios work best when there is a clear line of sight with few obstacles between the transmitter and the receiver. Therefore, it will not work in camping or hiking settings where there are buildings, hilly or thickly wooded areas.

What to Look for?
A) Battery life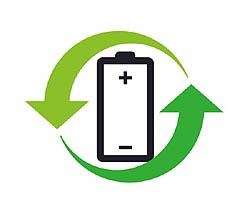 Nobody wants a dead battery in flight. Fortunately, most handheld aviation radios are equipped with an AC and DC charging option that allows you to charge them in the cockpit or home.
The average battery life of an aviation radio is mainly determined by the battery's capacity (measured in mAh) and how it is used.
You can expect the battery to last longer when the mAh number is higher. Now let's consider usage.
The battery of a radio used for both communication and navigation drains faster than the battery used only for communication.
This is useful because the more actively you use the radio, the faster the battery will discharge.

B) Frequency ranges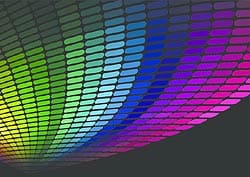 The FCC (Federal Communications Commission) assigns certain frequency bands to aviation.
When you are shopping for the best aviation radio, you want to know which bands the radio can transmit on and receive.
Handheld aviation radios receive and transmit on the VHF bands.
The frequencies vary depending on whether the radio is intended for communication only or whether it also has navigation functions.

C) Usage Types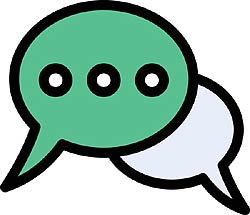 Handheld aviation radios are available in two types:
COM/NAV (Communication + navigation).
Communication only
The Com/Nav radios are more practical. They are more common in the cabin than the Com-only options, including maritime and communication frequencies.
However, they are also more expensive. So before you opt for one, you need to consider how you want to use the radio. If the navigation option is useful to you, choose a radio with these features. Otherwise, save money and go for a dedicated communication only model.

Best Handheld Aviation Radio
Here are the top 6 best handheld aviation radios on the market today:
1. Mirkit Baofeng UV-5R Extended Ham Radio
The Mirkit Baofeng UV-5R Extended Ham Radio isn't the most powerful option on our list. Still, it is the best value for money.
This is an affordable dual-band VHF/UHF handset ideal for anyone who needs an inexpensive handheld radio.
The unit is sturdy and robust, with a shape made from a durable material that makes it perfect for tough use.
The screen is quite large, while the buttons are well spaced, making it easy to use. Although it has no navigation function, the device transmits and receives quite well.
The serial antenna is fed by a 700mW amplifier. It has good reception and is replaceable if it malfunctions.
However, this unit's strength is that it enables 2-way communication and the voice transmission is clear and loud at both ends.
The battery capacity is quite large and can last over 12 hours with moderate use.
Pros
Durable construction
Impressive frequency range
Scanning and power-saving function.
Easy to use
Cons
Doesn't feature a navigation system.
Check Price on Amazon

2. ICOM 1C-A16B (Bluetooth. VHF Transceiver
If you are looking for a Bluetooth-enabled unit but don't need navigation functions, the ICOM 1C-A16B VHF Transceiver is the best option.
This handheld beast offers an impressive number of features in one lightweight package.
It features a 2, 400mAh battery that will last you for up to 17 hours.
The unit is backed by a 1500 mW amplifier that helps boost the audio output, so you can hear over the noise on the tarmac.
The aviation radio offers up to 200 memory channels for fast and straightforward operation.
The ICOM 1C-A16B (Bluetooth) VHF Transceiver is your go-to radio for its durability, functionality, and performance.
It is a reliable unit that can be used by both ground crew and aviators.
Pros
Lightweight and convenient to hold.
Offers audio alerts
Long-lasting battery
Adjustable microphone gain
Cons
No navigation, communication only.
Check Price on Amazon

3. Yaesu FTA750L handheld VHF/GPS Transceiver
The Yaesu FTA750L handheld VHF/GPS Transceiver is loaded with many features that make it one of the best handheld aviation radios.
It's very compact and still manages to be a full spectrum COM/NAV aviation radio.
Having access to a high-quality navigation and communication system that fits easily in your hand is excellent.
It even has a long-lasting lithium-ion battery that gives you crystal clear sound of 80mW.
One reason we love this handheld radio is its full-matrix display.
You will also much appreciate the waypoint navigation and GPS recording capabilities of this unit.
It has an illuminated keyboard that makes using the radio more comfortable than ever. You can even store about 200 memory channels.
Pros
Clear and loud audio.
Holds charge for long.
Easy to read display.
Decent outdoor range
Check Price on Amazon

4. ICOM A25C Handheld Radio
Those who prefer a com only handheld aviation radio will be pleased with what the ICOM A25C Handheld Radio offers.
Actually, it works very similar to the ICOM NAV/COM Channel Handheld radio.
It offers the same waterproof protection rating and also has a power of 6 watts.
Thanks to the 2350mAh lithium-ion battery, you can also enjoy its long operating time.
The big difference is that it is only used for communication and none of the navigation functions are there.
You can still enjoy the large 2.3-inch LCD, and everything remains visible at all times.
It has easy-to-use graphic displays, and the day mode even makes it easy to see the device in direct sunlight.
The ICOM A25C Handheld Radio is easy to program, and you can still use it without things getting in your way.
Pros
Durable and strong
Reliable reception
Simple one-handed operation
Impressive sound clarity
Cons
No battery level indicator.
Check Price on Amazon

5. Uniden BCD436HD HomePatrol Series Digital Handheld Scanner
If you're looking for a unit that offers excellent functionality while listening to services, radio transmissions, and broadcasts, the Uniden BCD436HP HomePatrol Series Digital Handheld Scanner is the portable device you may need.
The Uniden BCD436HP offers flexible and easy channel selection using zip codes, service types, and GPS.
Range control allows you to determine how far from your current location. The scanner should search for channels in your favorite database and list.
It features discovery modes that can be used to find new channels on frequency ranges and trunk system.
It comes with an instant replay that plays up to 4 minutes from the last streaming recorder and has the audio recording.
The programmable LED alert offers you 7 colors and 3 pattern warnings when channels are activated.
It also features easy scan control, system number tagging, encryption disablement, custom search, quick search, and three hotkeys for direct access.
Pros
Easy to use
Impressive range control
Programmable front panel
Instant replay function
Cons
The antenna can be more powerful.
Check Price on Amazon

Top-Rated Handheld Aviation Radio
Our Pick
Our top recommendation for the best handheld aviation radio is the Yaesu FTA750L handheld VHF/GPS Transceiver. It features COM, NAV, GPS, and ILS capabilities. It has all the features you would want in a handheld aviation radio.
Regardless of whether your airplane is equipped with a panel-mounted radio system or not, the best handheld radio can be a valuable addition. It offers redundancy, saves money and time, and is an excellent learning tool for pilot students.

Key References
"Did You Know When Pilots Started To Communicate Using Radio?". Accessed December 12, 2020. Link.
"How do VHF radio waves travel? – Barrett Communications". Accessed December 12, 2020. Link.