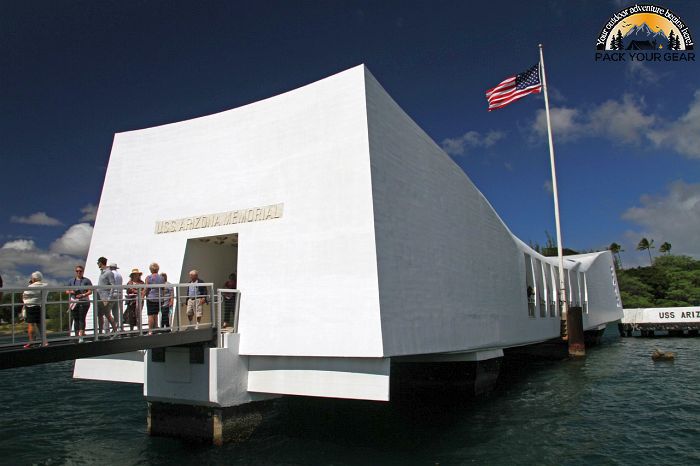 U S S Arizona Memorial
Park Information
Oil droplets bubble to the surface of Pearl Harbor above the USS Arizona, creating a vivid link to the past. On a quiet Sunday morning December 7, 1941 a Japanese surprise air attack left the Pacific Fleet in smoldering heaps of broken, twisted steel.
Here, peace was interrupted and paradise lost. In hours, 2,390 futures were stolen, half of these casualties from the battleship Arizona.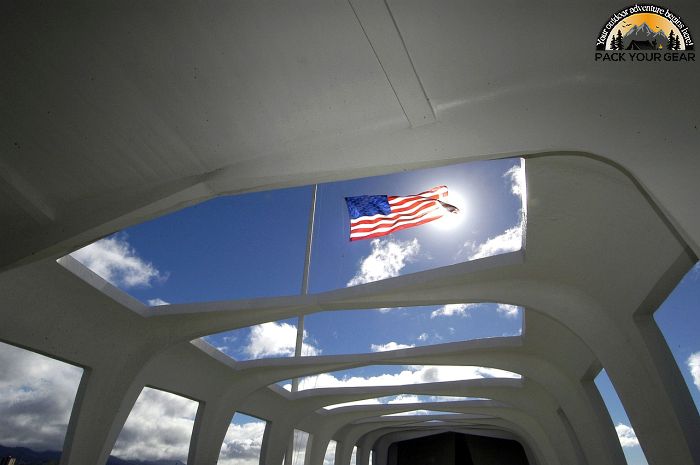 Behind the shadows of destroyed airfields, aircraft, and ships, America fought fear, and a determined enemy responding with an unrivaled war effort.
An epic battle for democratic ideals and world freedom would bloody the fields of Europe and the islands of the Pacific over the next four years. The USS Arizona Memorial as a national shrine symbolizes American sacrifice and resolve.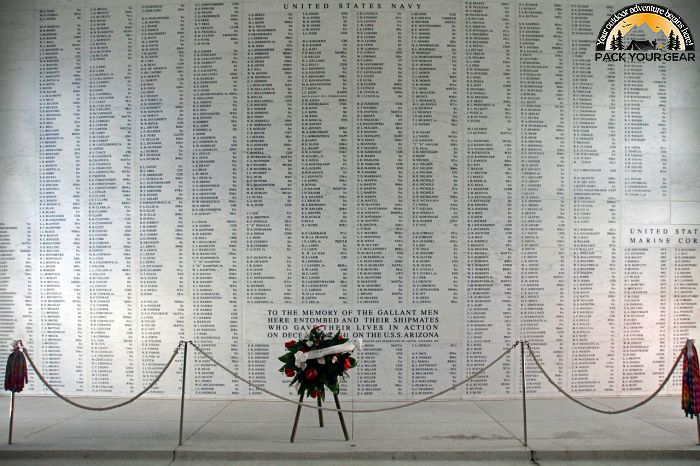 Through national tragedy, a 'sleeping giant awoke? and the United States moved towards its destiny as a global power.
Agency Name:
National Park Service
Directions
Car – From the Honolulu/Waikiki area, take either Ala Moana Blvd./Nimitz Highway or H-1 Freeway West. While on H-1, look for the USS Arizona/Stadium exit, #15A. The USS Arizona Memorial is located on the shoreline overlooking Pearl Harbor directly off of State Highway 99 (Kamehameha Highway) about a 45-minute drive west of Waikiki.
Public Transportation – For those without cars, several alternatives by bus are available: Honolulu public transit buses stop regularly at the Visitor Center and can be boarded in Waikiki. The #20 and #42 bus will take you to the USS Arizona Memorial Visitor Center. A commercial transportation company in Waikiki runs round-trip bus service to the Visitor Center. Various commercial tour bus operators also include the USS Arizona Memorial on their sightseeing itineraries.
Contact Info
1 Arizona Memorial Place
Honolulu, HI
96818
Additional Info
"USS Arizona Memorial Reopening – Pearl Harbor National Memorial (U.S. National Park Service)". Accessed May 09, 2020. Link.