Meredosia National Wildlife Refuge
Park Information
Meredosia National Wildlife Refuge is located along the east side of the Illinois River in Cass and Morgan counties, about 50 miles west of Springfield, IL.
It is positioned in the upper end of the Alton navigation pool in an area that was historically known for its ability to sustain fish and wildlife.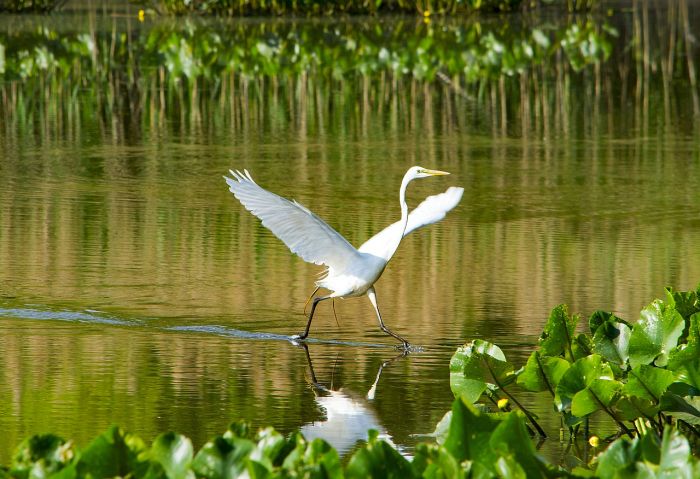 Land management programs are designed and administered to promote migratory bird, fish, and resident wildlife habitat in the Illinois River basin, while providing increased public recreation and educational opportunities.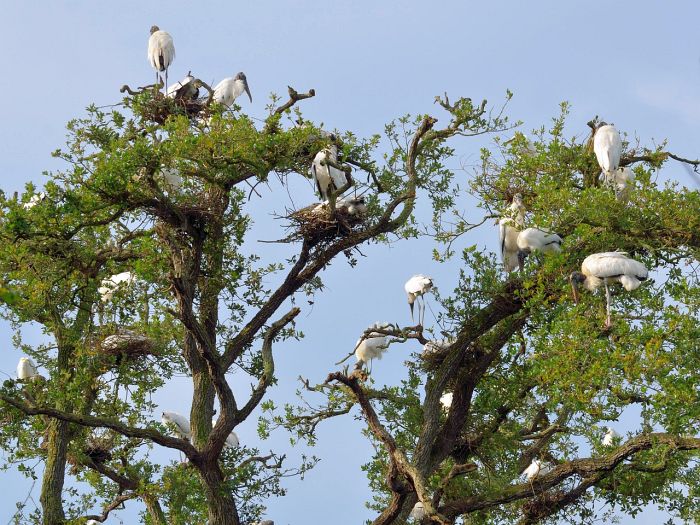 When acquisition is complete, the refuge will include a combination of high quality backwater lake, bottomland forest, upland forest, prairie, seasonal wetland, and permanent marsh habitat.
As a functioning floodplain wetland complex, the refuge will play a vital role in perpetuating biological diversity in the Illinois River basin. When complete, Meredosia Refuge will total 5,255 acres.
At this time, 3,852 acres have been acquired. The refuge is part of the Illinois River National Wildlife Refuge Complex, with headquarters at Chautauqua Refuge, in Havana, Illinois.
Agency Name:
Fish and Wildlife Service
Directions
Meredosia Refuge is located immediately north of the Village of Meredosia, Illinois, along the Illinois River in Cass and Morgan counties. From IL 104W, follow Putman Street north through Meredosia to Beach Road. From IL 67S, take Kochs Lane to Beach Road. Visitor information is located on the west side of Beach Road.
Contact Info
2219 Beach Road
Meredosia, IL
*
Additional Info
"Home – Meredosia – U.S. Fish and Wildlife Service". Accessed May 17, 2020. Link.
Near By Parks
Jefferson National Expansion Memorial
Ulysses S Grant National Historic Site
Great River National Wildlife Refuge
Port Louisa National Wildlife Refuge
Indian Creek Recreation Area
Canton Lake
Clarence Cannon National Wildlife Refuge
Near By Campgrounds
Argyle Lake State Park
Beaver Dam State Park
Boulder Day Use (IL)
Clinton Lake State Recreation Area
Dam West (DAY USE) (Il)
Delabar State Park
Edward Madigan State Fish And Wildlife Area
Frank Holten State Recreation Area
Horseshoe Lake Madison State Park
Jim Edgar Panther Creek State Fish And Wildlife Area
Jubilee College State Park
Lotus Group Area (IL)
Marshall State Fish And Wildlife Area
Nauvoo State Park
Opossum Creek (IL)
Pere Marquette State Park
Ramsey Lake State Recreation Area
Sand Ridge State Forest
Sangchris Lake State Recreation Area
Siloam Springs State Park
Weinberg King State Park
Weldon Springs State Park
Geode State Park
Lacey Keosauqua State Park
Shimek Forest Campground
Bluffview (MARK TWAIN LAKE) (Mo)
Frank Russell (MO)
Indian Creek (MO)
John Spalding Rec Ar (MO)
Mw Boudr Group Use (MO)
Ray Behrens (MO)
Spillway Recreation Area (MO)
St. Louis N.E. I 270 Granite City KOA
St. Louis West Historic Route 66 KOA