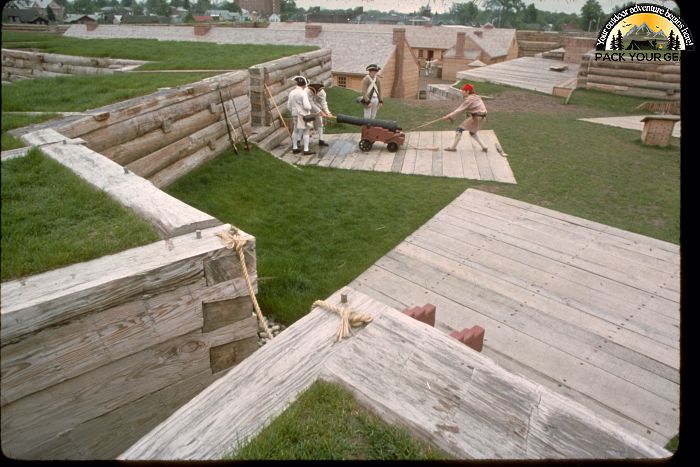 Fort Stanwix National Monument
Park Information
Visit Fort Stanwix National Monument where our shared heritage comes alive everyday, and explore the sights, sounds, smells and feel of the 18th century.
Discover how people endured harsh lives along the Oneida Carrying Place, the superhighway of the 18th century, and directly contributed to the American victory at Saratoga and westward expansion through New York 's gateway to the west.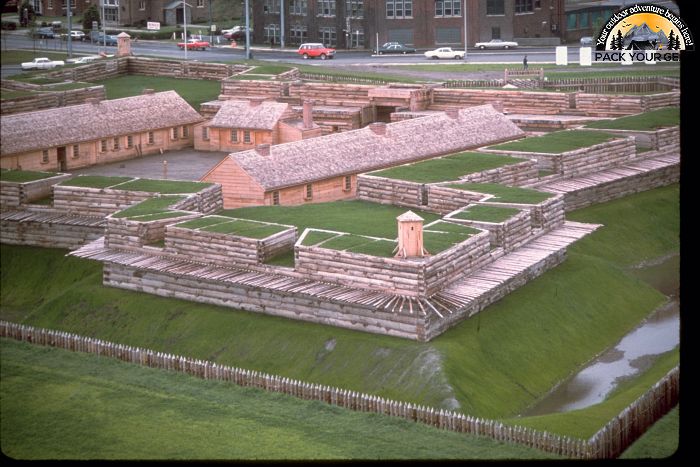 Rediscover hundreds of archeological pieces in the museum and enjoy the fort diorama, theater and bookstore in the visitor center.
Agency Name:
National Park Service
Directions
Plane – The nearest commercial airport is in Syracuse, New York.
Car – All major state routes thru Rome; 26, 46, 49, 69, and 365, pass within sight of the Monument. To get to Rome from the New York Thruway, take exit 32 at Westmoreland to Rt. 233 north to Rt. 365 west, following the signs to downtown Rome. City parking is available within sight of the Monument.
Public Transportation – A bus terminal is within two blocks of the site on Liberty Street. There is an Amtrak railroad station located within one mile of the site at Lawrence Street and Route 233.
Contact Info
112 East Park Street
Rome, NY
13440
Additional Info
"Fort Stanwix National Monument (U.S. National Park Service)". Accessed June 28, 2020. Link.
Near By Parks
Montezuma National Wildlife Refuge
Finger Lakes National Forest
Near By Campgrounds
Alger Island
Alpine Lake Rv Resort
Bear Spring Mountain
Beaverkill
Betty And Wilbur Davis State Park
Bowman Lake State Park
Brennan Beach Rv Resort
Brown Tract Pond Campground
Burnham Point
Buttermilk Falls
Canandaigua Rochester KOA
Canoe Point
Caroga Lake Campground
Cayuga Lake State Park
Cedar Island
Cedar Point State Park
Chenango Valley State Park
Cranberry Lake Campground
Delta Lake State Park
Devils Tombstone Campground
Dewolf Point State Park
Eagle Point
Eel Weir
Eighth Lake Campground
Fair Haven Beach State Park
Fillmore Glen State Park
Fish Creek Pond Campground
Forked Lake Campground
Gilbert Lake State Park
Glen Island (LAKE GEORGE IS.)
Glimmerglass State Park
Golden Beach Campground
Grass Point
Green Lakes State Park
Hearthstone Point
Herkimer KOA
Higley Flow State Park
Indian Lake Islands Campground
Jacques Cartier
Keewaydin
Keuka Lake State Park
Kring Point
Lake Durant
Lake Eaton Campground
Lake George Battleground
Lake George Campsites
Lake George Escape
Lake Harris Campground
Lewey Lake
Limekiln Lake
Little Pond Campground
Little Sand Point Campground
Long Island (LAKE GEORGE IS.)
Long Point State Park
Luzerne
Mary Island
Max V. Shaul
Moffitt Beach Campground
Mongaup Pond
Moreau Lake State Park
Nascar Rv Resort At Adirondack Gateway
Nicks Lake Campground
North South Lake Campground
Northampton Beach Campground
Oquaga Creek
Point Comfort Campground
Poplar Point Campground
Potomac Group Campground (NY)
Robert G Wehle State Park
Robert H Treman
Rollins Pond Campground
Sacandaga Campground
Sampson State Park
Saranac Lake Islands
Scaroon Manor
Selkirk Shores State Park
Southwick Beach
Taughannock Falls State Park
Thompsons Lake State Park
Tioga Point Campground
Unadilla I 88 Oneonta KOA
Verona Beach State Park
Watkins Glen State Park
Wellesley Island State Park
Westcott Beach State Park
Whetstone Gulf
Woodland Valley