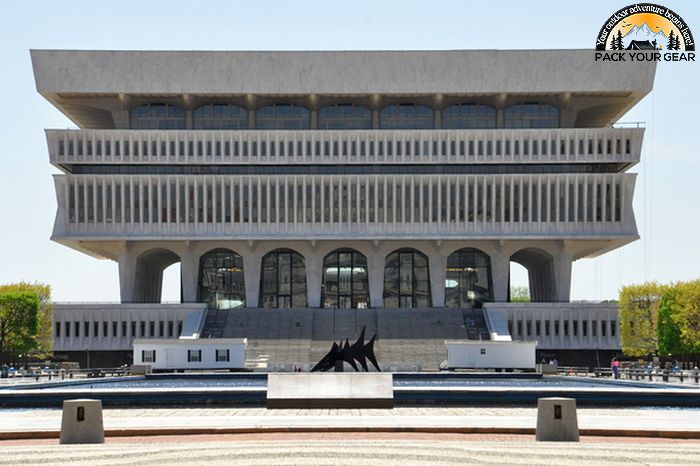 New York State Museum
Park Information
The New York State Museum is a major research and educational institution.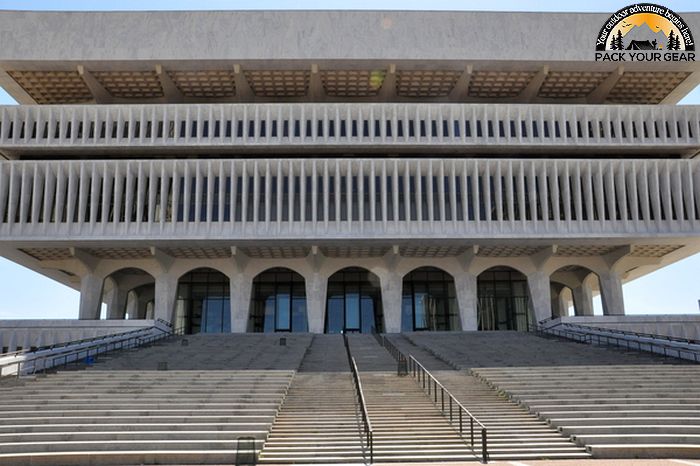 It is dedicated to promoting inquiry and advancing knowledge in the fields of geology, biology, anthropology, and history, through the investigation of material evidence germane to New York State's past, present and future.
Agency Name:
Smithsonian Institution Affiliations Program
Contact Info
Cultural Education Center
Room 3140
Albany, NY
12230
Additional Info
"The New York State Museum | New York State Education Department". Accessed June 28, 2020. Link.
Near By Parks
Hunt Hill Farm
Home Of Franklin D Roosevelt National Historic Site
Marsh Billings Rockefeller National Historical Park
Martin Van Buren National Historic Site
Saint Gaudens National Historic Site
Springfield Armory National Historic Site
Vanderbilt Mansion National Historic Site
Weir Farm National Historic Site
Hudson River National Estuarine Research Reserve
Western Connecticut State University
White River National Fish Hatchery
Pittsford National Fish Hatchery
Richard Cronin National Salmon Station
John Hay National Wildlife Refuge
Wapack National Wildlife Refuge
Huntington State Park
Appalachian National Scenic Trail
Sherman Reservoir
Silvio O. Conte National Wildlife Refuge
Ball Mountain Lake
Barre Falls Dam
Birch Hill Dam
Colebrook River Lake
Conant Brook Dam
East Brimfield Lake
Hancock Brook Lake
Hop Brook Lake
Knightville Dam
Littleville Lake
Northfield Brook Lake
Otter Brook Lake
Surry Mountain Lake
Thomaston Dam
Union City Dam
Green Mountain National Forest
Near By Campgrounds
American Legion Sf (HAWES)
Black Rock Picnic Shelter
Black Rock State Park
Burr Pond Picnic Shelter
Dennis Hill Picnic Shelter
Dinosaur State Park Picnic Shelter
Housatonic Meadows State Park
Indian Well Picnic Shelter.
Kettletown State Park
Lake Waramaug State Park
Macedonia Brook Picnic Shelter
Macedonia Brook State Park
Northfield Brook Lake (CT)
Osbornedale Picnic Shelter
Penwood Picnic Shelter
People&Amp;Apos;S Forest Picnic Shelter
Sleeping Giant Picnic Shelter
Southford Picnic Shelter
Stratton Brook Picnic Shelter
Wharton Brook Picnic Shelter
Beartown State Forest
Camp Coldbrook
Clarksburg State Park
Dar State Forest
Erving State Forest
Granville State Forest
Indian Hollow (MA)
Lake Dennison Recreation Area
Mohawk Trail State Forest
Mt. Greylock State Reservation
October Mountain State Forest
Otter River State Forest
Pittsfield State Forest
Savoy Mountain State Forest
Sturbridge Rv
Tolland State Forest
Wells State Park
Willard Brook State Forest
Windsor State Forest
Edward Macdowell Lake (NH)
Greenfield State Park
Monadnock State Park
Pillsbury State Park
Sunapee State Park
Alger Island
Alpine Lake Rv Resort
Bear Spring Mountain
Beaver Pond Campsite
Beaverkill
Betty And Wilbur Davis State Park
Bowman Lake State Park
Brown Tract Pond Campground
Camp Waubeeka
Caroga Lake Campground
Cherry Plain State Park
Clarence Fahnestock State Park
Cold Brook
Crown Point Campground
Delta Lake State Park
Devils Tombstone Campground
Eagle Point
Eighth Lake Campground
Forked Lake Campground
Gilbert Lake State Park
Glen Island (LAKE GEORGE IS.)
Glimmerglass State Park
Golden Beach Campground
Hearthstone Point
Herkimer KOA
Indian Lake Islands Campground
Kenneth L. Wilson
Lake Durant
Lake Eaton Campground
Lake George Battleground
Lake George Campsites
Lake George Escape
Lake Harris Campground
Lake Taghkanic
Lewey Lake
Limekiln Lake
Little Pond Campground
Little Sand Point Campground
Long Island (LAKE GEORGE IS.)
Luzerne
Max V. Shaul
Mills Norrie State Park
Moffitt Beach Campground
Mongaup Pond
Moreau Lake State Park
Narrow Island (LAKE GEORGE IS)
Nascar Rv Resort At Adirondack Gateway
Newburgh New York City North KOA
Nicks Lake Campground
North South Lake Campground
Northampton Beach Campground
Oquaga Creek
Paradox Lake Campground
Point Comfort Campground
Poplar Point Campground
Putnam Pond
Rogers Rock Campground
Roundout Valley Rv
Sacandaga Campground
Saugerties Woodstock KOA
Scaroon Manor
Sharp Bridge
Taconic (COPAKE FALLS)
Taconic State Park (RUDD POND AREA)
Thompsons Lake State Park
Tioga Point Campground
Unadilla I 88 Oneonta KOA
Woodland Valley
Brattleboro North KOA
Hapgood Pond (VT)
Quechee Pine Valley KOA
Winhall Brook (VT)