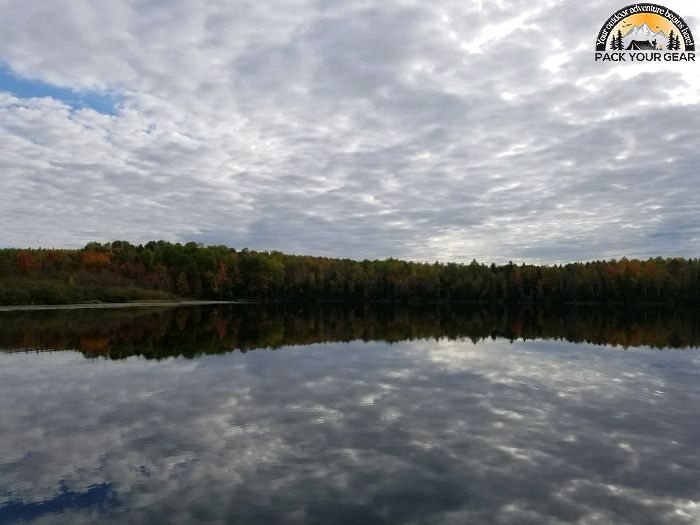 Chequamegon Nicolet National Forest
Park Information
The Chequamegon Nicolet National Forests are located in Wisconsin's Northwoods. The name Chequamegon derives from the Chippewa Indian language and means "place of shallow water."
The reference is to Chequamegon Bay, extending from Ashland into Lake Superior.
Explore Chequamegon's 845,000 acres any season of the year and discover its many lakes, rivers, and streams; pine, spruce, maple, aspen, and balsam forests; and extensive jack pine plantations.
Agency Name:
USDA Forest Service
Directions
Spread over a wide portion of northern Wisconsin, access is varied. Our locator map can help get you oriented.
Contact Info
1170 4th Avenue South
Park Falls, WI
54552
Additional Info
"Chequamegon-Nicolet National Forest – Home". Accessed May 24, 2020. Link.
Near By Parks
Agate Falls Scenic Site
Lake Gogebic State Park
Porcupine Mountains State Park On Lake Superior
Ottawa Visitor Center
Ottawa National Forest
Near By Campgrounds
Black River Harbor Pavilion (MI)
Sylvania Wilderness Bctry Camp (MI)
Amnicon Falls State Park
Beaver Lake (WI)
Big Bay State Park
Black Lake (WI)
Brunet Island State Park
Chippewa (WI)
Copper Falls State Park
Council Grounds State Park
Day Lake (WI)
East Twin (WI)
Eastwood (WI)
Franklin Lake (WI)
Hayward KOA
Lake Three (WI)
Lake Wissota Sp
Lost Lake Cabins (WI)
Mineral Lake (WI)
Moose Lake (WI)
Morgan Lake Group Camp Site (WI)
Namekagon (WI)
Newman Lake Shelter (WI)
Northern Highland American Legion State Forest Clear Lake Area
Northern Highland American Legion State Forest Crystal Lake Area
Pattison State Park
Picnic Point (WI)
Rib Mountain State Park
Sailor Lake (WI)
Sailor Lake Pavilion (WI)
Smith Rapids (WI)
Smith Rapids Pavilion (WI)
Spearhead Point (WI)
Spearhead Point Shelter (WI)
Turtle Flambeau (WI)
Twin Lakes (WI)
Two Lakes (WI)