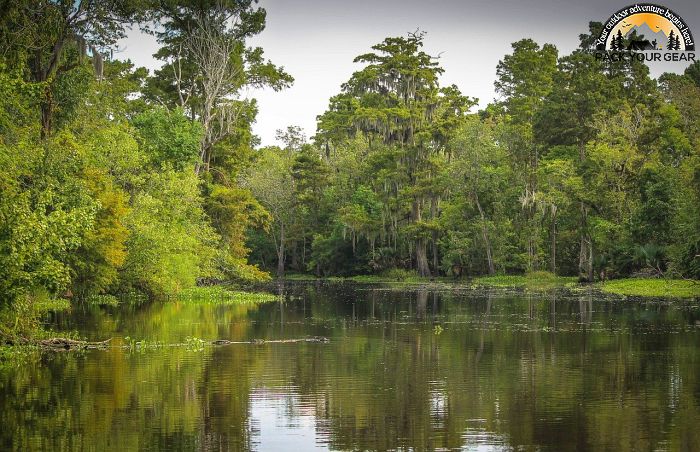 Cypress Creek National Wildlife Refuge
Park Information
The Cypress Creek National Wildlife Refuge (NWR) is located in southernmost Illinois within the Cache River Watershed.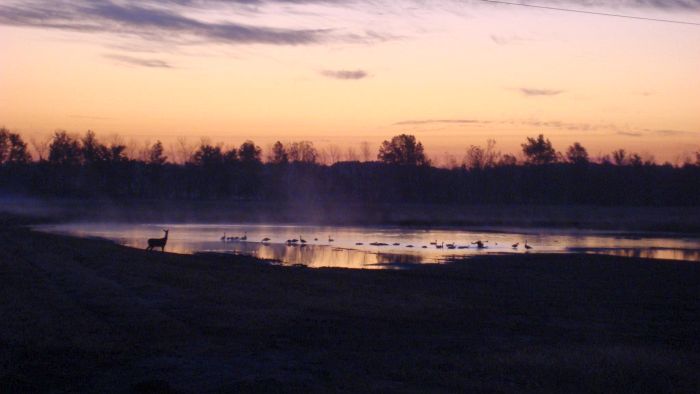 The refuge was established in 1990 under the Emergency Wetlands Resource Act of 1986 to protect, restore, and manage wetlands and bottomland forests that provide habitat for waterfowl and other migratory birds, resident wildlife, and endangered and threatened species.
Currently, the refuge protects 15,000 acres, with the vision of a 35,000-acre contiguous tract of land connected by remnants of cypress-tupelo swamps, oak barrens, and vast stands of bottomland forests.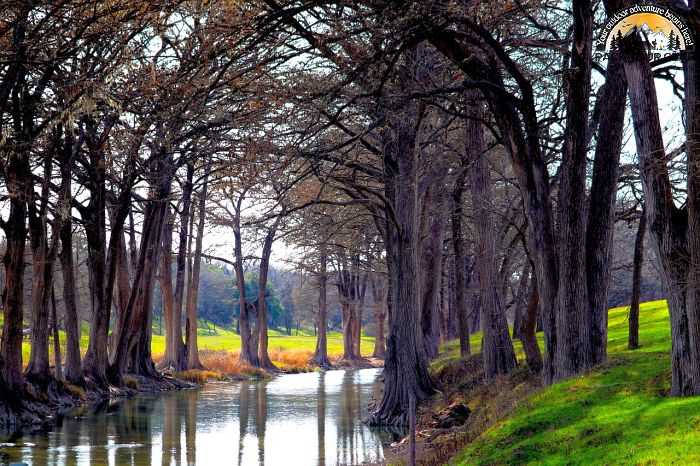 The refuge and surrounding Cache River Wetlands are considered Illinois' Bayou – a large swamp/wetland complex in the Midwest which harbors a rich collection of biologically significant natural communities.
The Cache River and Cypress Creek Wetland was designated a "Wetland of International Importance" (Ramsar site) for its rich diversity of plant and animal communities; it claims some of the oldest living trees east of the Mississippi River and harbors 91% of Illinois' high-quality swamp habitat.
The refuge lies at a biological midpoint of North America – one of only six areas in the U.S. where four or more physiographic regions overlap. As a result, the refuge is bounded on the west by the Ozark Hills, on the north by the Central Plateau, on the east by the Interior Low Plateau, and on the south by the Gulf Coastal Plain.
This mixture of bedrock, soils, and climate provides a diversity of habitats seldom matched in the Midwest. The refuge is a member of a unique partnership to restore and manage the Cache River Wetlands.
Together, the refuge, the Illinois Department of Natural Resources (IDNR), The Nature Conservancy, and Ducks Unlimited share a common goal to protect and restore 60,000 acres along a 50-mile corridor of the Cache River. Wildlife observation, hiking, canoe trails, and hunting and fishing are just a few of the activities offered at this new refuge.
Agency Name:
Fish and Wildlife Service
Directions
Cypress Creek National Wildlife Refuge is located in the southernmost portion of Illinois, with lands located in Union, Pulaski, Alexander, and Johnson counties. Take Interstate 57, and exit at #18, Shawnee College Road. Travel approximately 7.1 miles east to the refuge office located on the Shawnee College Rustic Campus, Building D. The refuge is approximately 22 miles north of Cairo, Illinois, and 35 miles south of Carbondale, Illinois.
Contact Info
0137 Rustic Campus Drive
Ullin, IL
62992
Additional Info
"Home – Cypress Creek – U.S. Fish and Wildlife Service". Accessed May 17, 2020. Link.
Near By Parks
Fort Donelson National Cemetery
Fort Donelson National Battlefield
Ozark National Scenic Riverways
Clarks River National Wildlife Refuge
Lake Isom National Wildlife Refuge
Mingo National Wildlife Refuge
Reelfoot National Wildlife Refuge
Kentucky Lake
Beech River Watershed Lakes
Lake Barkley
Marion Reservoir
Cross Creeks National Wildlife Refuge
Near By Campgrounds
Benton KOA
Boulder Rec. Area (IL)
Coles Creek Day Use (IL)
Coles Creek Rec Area (IL)
Dale Miller Youth (IL)
Dam East Rec. Area (DAY USE) (Il)
Dam East Spillway (DAY USE) (Il)
Dam West Area (DAY USE) (Il)
Dam West Day Use (IL)
Dam West Rec. Area (CAMP AND DAY) (Il)
Dam West Spillway (IL)
Dixon Springs State Park
Eldon Hazlet State Recreation Area
Ferne Clyffe State Park
Fort Massac State Park
Giant City State Park
Gun Creek (IL)
Hamilton County State Fish And Wildlife Area
Horseshoe Lake Alexander State Fish And Wildlife Area
Lake Murphysboro State Park
Mcnair Group Area (IL)
North Marcum Day Use Area (IL)
North Sandusky Campground (IL)
North Sandusky Day Use (IL)
Randolph County State Recreation Area
Sam Dale Lake State Fish And Wildlife Area
Shagbark Group Area (IL)
South Marcum Campround (IL)
South Marcum Day Use (IL)
South Sandusky Campground (IL)
South Sandusky Day Use (IL)
Trail Of Tears State Forest
Washington County State Recreation Area
Wayne Fitzgerrell State Recreation Area
World Shooting Complex
Harmonie
Cadiz (KY)
Canal (KY)
Columbus Belmont State Park
Eureka (KY)
Hurricane Creek (KY)
John James Audubon State Park
Kenlake State Resort Park
Kentucky Dam Village State Resort Park
Kentucky Lake/I 24/Paducah KOA
Kentucky Lakes Prizer Point KOA
Lake Barkley State Resort Park
Linton (KY)
Old Kuttawa (KY)
Pennyrile Forest State Resort Park
Bluff View(CLEARWATER LAKE) (Mo)
Eagle Point Recreation Area (MO)
Greenville Recreation Area (MO)
Hayti Portageville KOA
Highway K (MO)
Markham Springs (MO)
Peoples Creek (MO)
Piedmont Park (MO)
Pinewoods Lake Rec Area (MO)
Redman Creek Recreation Area (MO)
River Road L.Bank (MO)
Silver Mines (MO)
Bumpus Mills (TN)
Dover (TN)
Dyers Creek (TN)