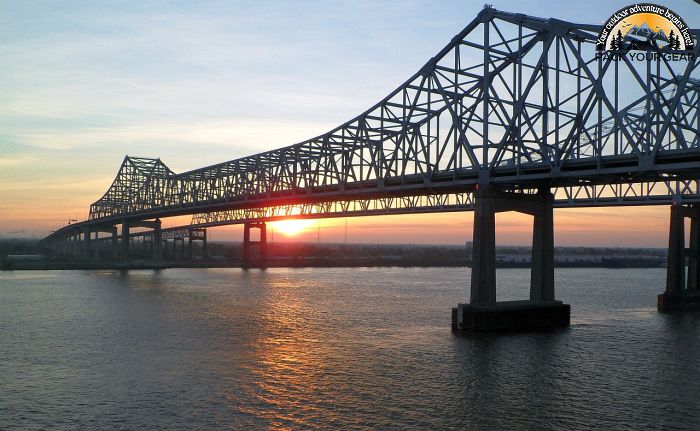 Middle Mississippi River NWR
Park Information
The Middle Mississippi River National Wildlife Refuge was established on May 31, 2000 and is part of the Mark Twain National Wildlife Refuge Complex.
The complex was established in 1958 for the protection of migratory birds and spans 350 miles along the Mississippi River in the states of Iowa, Illinois, and Missouri.
The Middle Mississippi River Refuge has three divisions – Meissner Island, near Valmeyer, Illinois; Harlow Island, near Festus, Missouri; and Wilkinson Island, near Gorham, Illinois.
Refuge lands were purchased in response to the great flood of 1993 and are unique in the refuge complex. The refuge tracts lie within the uncontrolled portion of the Middle Mississippi River, below the confluence with the Missouri, where river levels are not regulated by the lock and dam system.
Water levels may fluctuate greatly in this "open river" section of the Mississippi, and frequent flooding occurs on these lands. Many of these areas had previously been cut off from the floodplain by private levees that protected acgricultural lands.
Most of the levees were breached by the 1993 flood and will not be repaired. These lands will provide access to the floodplain for native fish during high water stages and create a corridor of floodplain forest habitat for migratory birds and resident wildlife.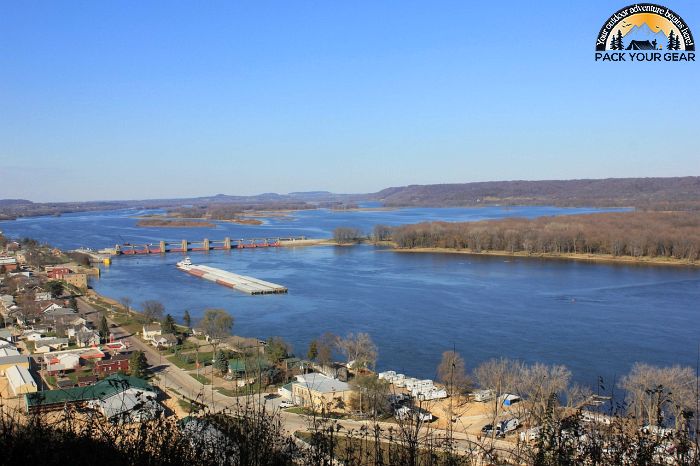 The Mark Twain National Wildlife Refuge Complex includes Port Louisa, Two Rivers, Great River, Clarence Cannon, and Middle Mississippi River refuges.
The refuge headquarters for Middle Mississippi Refuge is co-located with Crab Orchard National Wildlife Refuge.
Agency Name:
Fish and Wildlife Service
Directions
Contact refuge manager at 618/997 3344, x342, for driving directions to each division.
Contact Info
8588 Route 148
Marion, IL
62959
Additional Info
"Home – Middle Mississippi River – U.S. Fish and Wildlife Service". Accessed May 17, 2020. Link.
Near By Parks
Jefferson National Expansion Memorial
Ulysses S Grant National Historic Site
Clarks River National Wildlife Refuge
Mingo National Wildlife Refuge
Patoka River National Wildlife Refuge
Reelfoot National Wildlife Refuge
Kentucky Lake
Lake Barkley
Marion Reservoir
Crab Orchard National Wildlife Refuge
Near By Campgrounds
Benton KOA
Boulder Rec. Area (IL)
Coles Creek Day Use (IL)
Coles Creek Rec Area (IL)
Dale Miller Youth (IL)
Dam East Rec. Area (DAY USE) (Il)
Dam East Spillway (DAY USE) (Il)
Dam West Area (DAY USE) (Il)
Dam West Day Use (IL)
Dam West Rec. Area (CAMP AND DAY) (Il)
Dam West Spillway (IL)
Dixon Springs State Park
Eldon Hazlet State Recreation Area
Ferne Clyffe State Park
Fort Massac State Park
Frank Holten State Recreation Area
Giant City State Park
Gun Creek (IL)
Hamilton County State Fish And Wildlife Area
Horseshoe Lake Alexander State Fish And Wildlife Area
Horseshoe Lake Madison State Park
Keyesport Rec. Area (IL)
Lake Murphysboro State Park
Mcnair Group Area (IL)
North Marcum Day Use Area (IL)
North Sandusky Campground (IL)
North Sandusky Day Use (IL)
Ramsey Lake State Recreation Area
Randolph County State Recreation Area
Red Hills State Park
Sam Dale Lake State Fish And Wildlife Area
Sam Parr State Fish And Wildlife Area
Shagbark Group Area (IL)
South Marcum Campround (IL)
South Marcum Day Use (IL)
South Sandusky Campground (IL)
South Sandusky Day Use (IL)
Stephen A. Forbes State Recreation Area
Trail Of Tears State Forest
Washington County State Recreation Area
Wayne Fitzgerrell State Recreation Area
World Shooting Complex
Harmonie
Cadiz (KY)
Canal (KY)
Columbus Belmont State Park
Eureka (KY)
Hurricane Creek (KY)
John James Audubon State Park
Kenlake State Resort Park
Kentucky Dam Village State Resort Park
Kentucky Lake/I 24/Paducah KOA
Kentucky Lakes Prizer Point KOA
Lake Barkley State Resort Park
Linton (KY)
Old Kuttawa (KY)
Pennyrile Forest State Resort Park
Eagle Point Recreation Area (MO)
Greenville Recreation Area (MO)
Peoples Creek (MO)
Redman Creek Recreation Area (MO)
Silver Mines (MO)
St. Louis N.E. I 270 Granite City KOA
Bumpus Mills (TN)