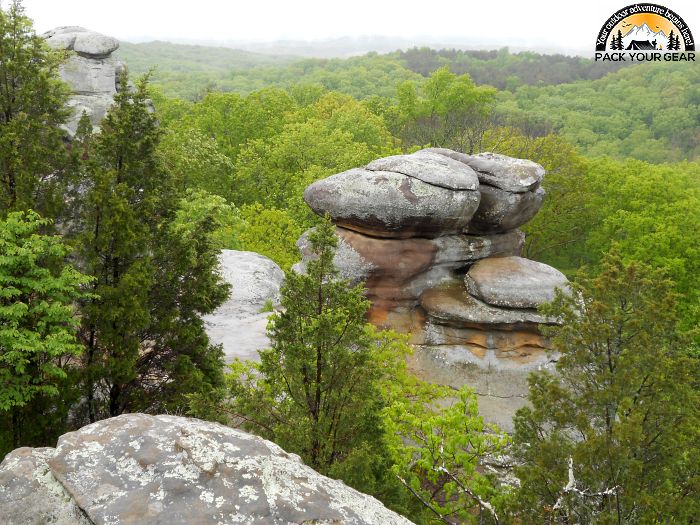 Shawnee National Forest
Park Information
Welcome! Explore the Shawnee National Forest. Enjoy the splendors of the varied natural resources of the largest, most diversified treasure in Illinois.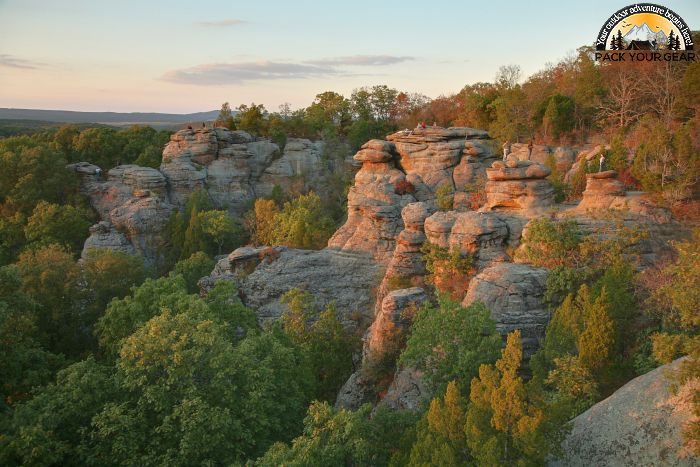 Major highways lead to this heartland.
Find some of the most beautiful scenery in the Midwest.
Agency Name:
USDA Forest Service
Directions
Visit our map for directions on how to reach the forest.
Contact Info
901 South Commercial Street
Harrisburg, IL
62946
Additional Info
"Shawnee National Forest – Home". Accessed May 17, 2020. Link.
Near By Parks
Fort Donelson National Cemetery
Fort Donelson National Battlefield
Clarks River National Wildlife Refuge
Lake Isom National Wildlife Refuge
Mingo National Wildlife Refuge
Patoka River National Wildlife Refuge
Reelfoot National Wildlife Refuge
Kentucky Lake
Beech River Watershed Lakes
Lake Barkley
Marion Reservoir
Cross Creeks National Wildlife Refuge
Near By Campgrounds
Benton KOA
Boulder Rec. Area (IL)
Coles Creek Day Use (IL)
Coles Creek Rec Area (IL)
Dale Miller Youth (IL)
Dam East Rec. Area (DAY USE) (Il)
Dam East Spillway (DAY USE) (Il)
Dam West Area (DAY USE) (Il)
Dam West Day Use (IL)
Dam West Rec. Area (CAMP AND DAY) (Il)
Dam West Spillway (IL)
Dixon Springs State Park
Eldon Hazlet State Recreation Area
Ferne Clyffe State Park
Fort Massac State Park
Giant City State Park
Gun Creek (IL)
Hamilton County State Fish And Wildlife Area
Horseshoe Lake Alexander State Fish And Wildlife Area
Keyesport Rec. Area (IL)
Lake Murphysboro State Park
Mcnair Group Area (IL)
North Marcum Day Use Area (IL)
North Sandusky Campground (IL)
North Sandusky Day Use (IL)
Randolph County State Recreation Area
Red Hills State Park
Sam Dale Lake State Fish And Wildlife Area
Shagbark Group Area (IL)
South Marcum Campround (IL)
South Marcum Day Use (IL)
South Sandusky Campground (IL)
South Sandusky Day Use (IL)
Stephen A. Forbes State Recreation Area
Trail Of Tears State Forest
Washington County State Recreation Area
Wayne Fitzgerrell State Recreation Area
World Shooting Complex
Harmonie
Cadiz (KY)
Canal (KY)
Columbus Belmont State Park
Eureka (KY)
Hurricane Creek (KY)
John James Audubon State Park
Kenlake State Resort Park
Kentucky Dam Village State Resort Park
Kentucky Lake/I 24/Paducah KOA
Kentucky Lakes Prizer Point KOA
Lake Barkley State Resort Park
Lake Malone State Park
Linton (KY)
Old Kuttawa (KY)
Pennyrile Forest State Resort Park
Eagle Point Recreation Area (MO)
Peoples Creek (MO)
Redman Creek Recreation Area (MO)
Silver Mines (MO)
Bumpus Mills (TN)
Dover (TN)
Dyers Creek (TN)