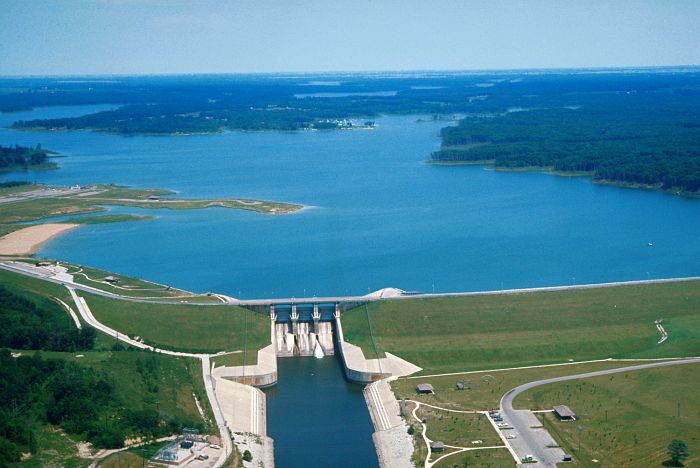 Lake Shelbyville
Park Information
Lake Shelbyville, located in central Illinois, offers beaches, hiking trails, marinas, boat ramps, and over 1500 campsites.
The US Army Corps of Engineers, the Illinois Department of Natural Resources, and four private concessionaires have partnered together to provide a variety of recreational facilities on this 11,100 acre lake and the over 23,000 acres of land that surrounds it.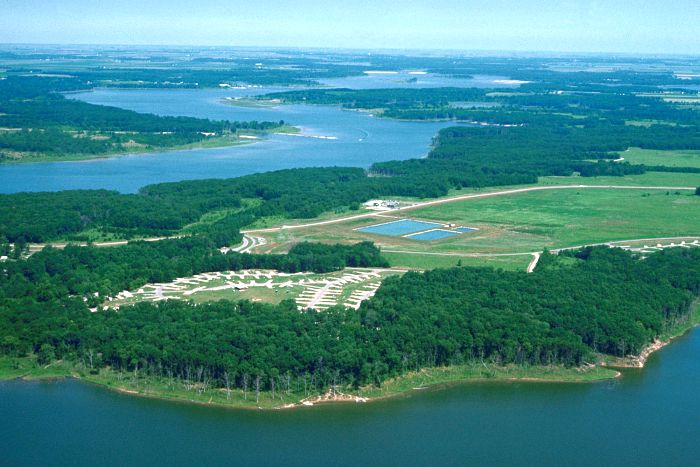 Combine the natural beauty of the area with the numerous outdoor recreational opportunities and Lake Shelbyville becomes an ideal vacation spot for people of all ages.
Agency Name:
US Army Corps of Engineers
Directions
113 miles E of St. Louis, MO – 208 miles SW of Chicago, IL – 56 miles SE of Springfield, IL – 67 miles SW of Champaign, IL – 31 miles S of Decatur, IL – 87 miles W of Terre Haute, IN – Interstate 57 and 70 provide major access to the area. IL Route 16 provides access on the south side, IL Route 121 on the north side, IL Route 128 on the west side, and IL Route 32 on the east side.
Contact Info
RR 4 BOX 128B
Shelbyville, IL
62565-9804
Additional Info
"Lake Shelbyville :: Welcome". Accessed May 17, 2020. Link.
Near By Parks
George Rogers Clark National Historical Park
Jefferson National Expansion Memorial
Clark County Museum
Westville Lake
Near By Campgrounds
Beaver Dam State Park
Benton KOA
Boulder Rec. Area (IL)
Casey KOA
Clinton Lake State Recreation Area
Coles Creek Day Use (IL)
Coles Creek Rec Area (IL)
Coon Creek (IL)
Dale Miller Youth (IL)
Dam East (DAY USE) (Il)
Dam East Rec. Area (DAY USE) (Il)
Dam East Spillway (DAY USE) (Il)
Dam West (DAY USE) (Il)
Dam West Area (DAY USE) (Il)
Dam West Day Use (IL)
Dam West Rec. Area (CAMP AND DAY) (Il)
Dam West Spillway (IL)
Eagle Creek State Recreation Area
Edward Madigan State Fish And Wildlife Area
Eldon Hazlet State Recreation Area
Forrest W. Bo Wood (DAY USE) (Il)
Forrest W. Bo Wood (IL)
Fox Ridge State Park
Frank Holten State Recreation Area
Gun Creek (IL)
Hamilton County State Fish And Wildlife Area
Hidden Springs State Forest
Horseshoe Lake Madison State Park
Jim Edgar Panther Creek State Fish And Wildlife Area
Keyesport Rec. Area (IL)
Kickapoo State Recreation Area
Lincoln Trail State Park
Lithia Springs (IL)
Lone Point (DAY USE) (Il)
Lone Point (IL)
Mcnair Group Area (IL)
Moraine View State Recreation Area
North Marcum Day Use Area (IL)
North Sandusky Campground (IL)
North Sandusky Day Use (IL)
Opossum Creek (IL)
Pere Marquette State Park
Ramsey Lake State Recreation Area
Red Hills State Park
Sam Dale Lake State Fish And Wildlife Area
Sam Parr State Fish And Wildlife Area
Sand Ridge State Forest
Sangchris Lake State Recreation Area
Shagbark Group Area (IL)
South Marcum Campround (IL)
South Marcum Day Use (IL)
South Sandusky Campground (IL)
South Sandusky Day Use (IL)
Spillway (IL)
Stephen A. Forbes State Recreation Area
Walnut Point State Park
Washington County State Recreation Area
Wayne Fitzgerrell State Recreation Area
Weldon Springs State Park
Wilborn Creek (GROUP CAMP) (Il)
Wolf Creek State Park
World Shooting Complex
Horseshoe Lakes
Raccoon Sra
Shades
Shakamak
Terre Haute KOA
Turkey Run
St. Louis N.E. I 270 Granite City KOA
Bootleg (UT)
Cats Paw Camp (UT)