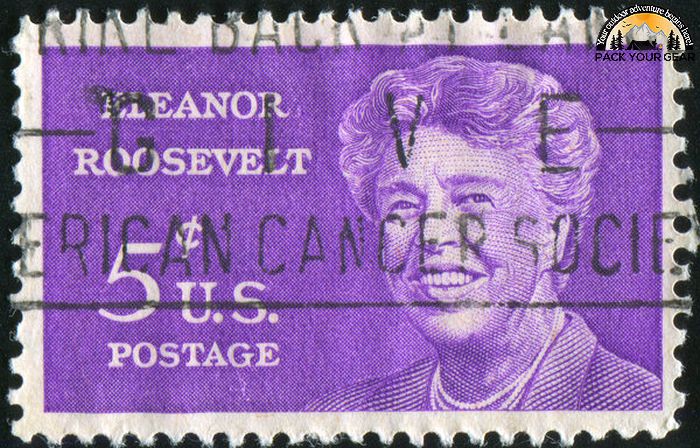 Eleanor Roosevelt National Historic Site
Park Information
"The greatest thing I have learned is how good it is to come home again," Eleanor Roosevelt once told a friend.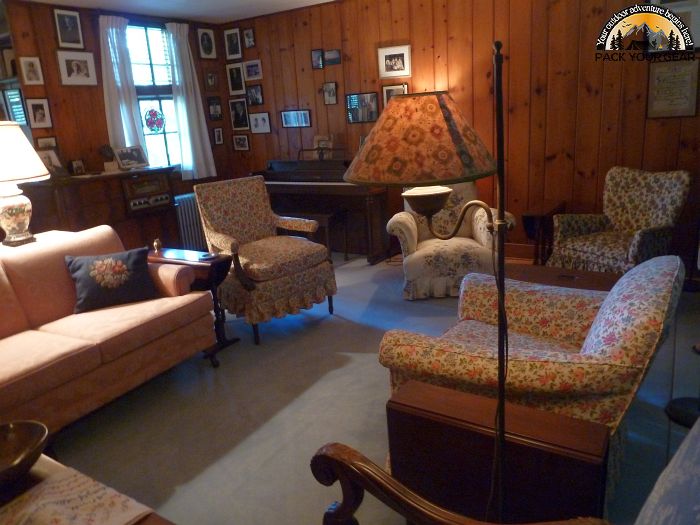 This simple statement expresses her love for the modest house near the Hudson River she called Val-Kill, the only home that was ever hers.
The only National Historic Site dedicated to a First Lady, Val-Kill welcomes the visitor as Mrs. Roosevelt welcomed her many guests.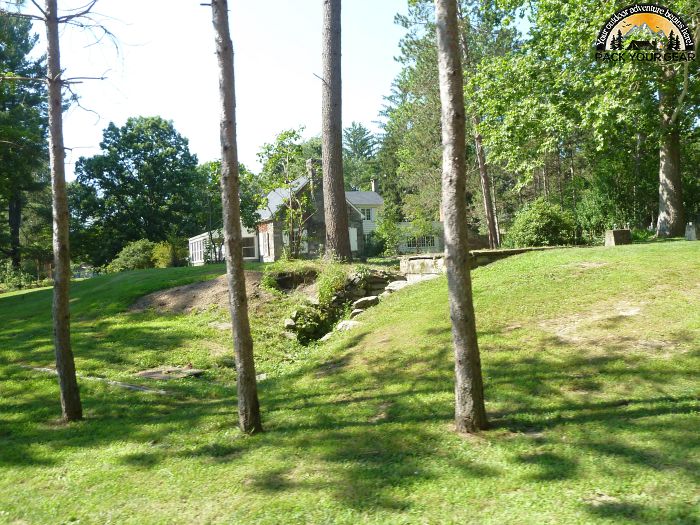 Visitors may tour Mrs. Roosevelt's Val-Kill Cottage and enjoy the lovely gardens and grounds on the site.
Agency Name:
National Park Service
Directions
Plane – The closest major airport is Stewart International Airport in Newburgh, New York (near junction of I-87 and I-84). Several major carriers have daily flights to Stewart. Car rentals are available at the airport.
Car – The park is located in Hyde Park, New York on Rt. 9G about 6 miles north of Poughkeepsie. Follow the link below for detailed driving directions.
Public Transportation – The Metro-North Commuter Railroad and Amtrak both stop in Poughkeepsie, about 5 miles south of the park. Call Amtrak 1-800-872-7245 or Metro-North at 800 638-7646 for information. Taxi service to the park from the Poughkeepsie Train Station is available.
Taxi service from other points in the local area is also available. The Dutchess County Loop Bus System stops in Hyde Park several times daily; call (800) 924-8702 for information.
Contact Info
4097 Albany Post Road
Hyde Park, NY
12538
Additional Info
"NPS Geodiversity Atlas—Eleanor Roosevelt National Historic Site, New York (U.S. National Park Service)". Accessed June 27, 2020. Link.
Near By Parks
Hunt Hill Farm
Delaware National Scenic River
Delaware Water Gap National Recreation Area
Edison National Historic Site
General Grant National Memorial
Hamilton Grange National Memorial
Home Of Franklin D Roosevelt National Historic Site
Lower East Side Tenement Museum National Historic Site
Martin Van Buren National Historic Site
Morristown National Historical Park
Springfield Armory National Historic Site
Steamtown National Historic Site
Theodore Roosevelt Birthplace National Historic Site
Vanderbilt Mansion National Historic Site
Weir Farm National Historic Site
Hudson River National Estuarine Research Reserve
Jacques Cousteau National Estuarine Research Reserve
Manhattan Sites
The Jazz Museum In Harlem
Western Connecticut State University
Richard Cronin National Salmon Station
Elizabeth A. Morton National Wildlife Refuge
Governors Island National Monument
Lincoln Park Coast Cultural District
Great Swamp National Wildlife Refuge
Stewart B. Mckinney National Wildlife Refuge
Wallkill River National Wildlife Refuge
Wertheim National Wildlife Refuge
Success Lake
Huntington State Park
Appalachian National Scenic Trail
Sherman Reservoir
Silvio O. Conte National Wildlife Refuge
Aylesworth Creek Lake
Prompton Lake
Colebrook River Lake
Conant Brook Dam
East Brimfield Lake
Hancock Brook Lake
Hop Brook Lake
Knightville Dam
Littleville Lake
Mansfield Hollow Lake
Northfield Brook Lake
Thomaston Dam
Delaware Lake
Union City Dam
Elizabeth A. Morton Nwr
Near By Campgrounds
American Legion Sf (HAWES)
Black Rock Picnic Shelter
Black Rock State Park
Burr Pond Picnic Shelter
Chatfield Picnic Shelters
Day Pond Picnic Shelter
Dennis Hill Picnic Shelter
Devils Hopyard
Devils Hopyard Picnic Shelter
Dinosaur State Park Picnic Shelter
Hammonasset Beach State Park
Hammonasset Picnic Shelter
Housatonic Meadows State Park
Indian Well Picnic Shelter.
Kettletown State Park
Lake Waramaug State Park
Macedonia Brook Picnic Shelter
Macedonia Brook State Park
Mashamoquet Brook State Park
Northfield Brook Lake (CT)
Osbornedale Picnic Shelter
Penwood Picnic Shelter
People&Amp;Apos;S Forest Picnic Shelter
Rocky Neck Picnic Shelter
Rocky Neck State Park
Sleeping Giant Picnic Shelter
Southford Picnic Shelter
Stratton Brook Picnic Shelter
Wharton Brook Picnic Shelter
Beartown State Forest
Clarksburg State Park
Dar State Forest
Erving State Forest
Granville State Forest
Indian Hollow (MA)
Mohawk Trail State Forest
Mt. Greylock State Reservation
October Mountain State Forest
Pittsfield State Forest
Savoy Mountain State Forest
Sturbridge Rv
Tolland State Forest
Wells State Park
Windsor State Forest
Bear Spring Mountain
Beaver Pond Campsite
Beaverkill
Betty And Wilbur Davis State Park
Camp Gateway (NY)
Camp Waubeeka
Caroga Lake Campground
Cherry Plain State Park
Clarence Fahnestock State Park
Cold Brook
Devils Tombstone Campground
Gilbert Lake State Park
Glimmerglass State Park
Kenneth L. Wilson
Lake Taghkanic
Little Pond Campground
Max V. Shaul
Mills Norrie State Park
Mongaup Pond
Newburgh New York City North KOA
North South Lake Campground
Northampton Beach Campground
Oquaga Creek
Roundout Valley Rv
Saugerties Woodstock KOA
Sebago Cabins
Taconic (COPAKE FALLS)
Taconic State Park (RUDD POND AREA)
Thompsons Lake State Park
Unadilla I 88 Oneonta KOA
Wildwood State Park
Woodland Valley
Delaware Water Gap Pocono Mountain KOA
Scotrun Campground
Timothy Lake North