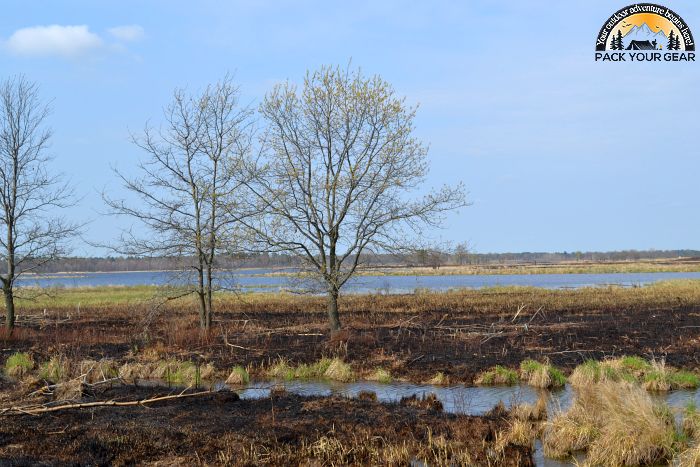 Necedah National Wildlife Refuge
Park Information
Whooping cranes, wolves, Karner blue butterflies, and white-tailed deer call Necedah National Wildlife Refuge "home." Ringed bog hunter dragonflies live in sedge meadows, flying squirrels in upland hardwood timber.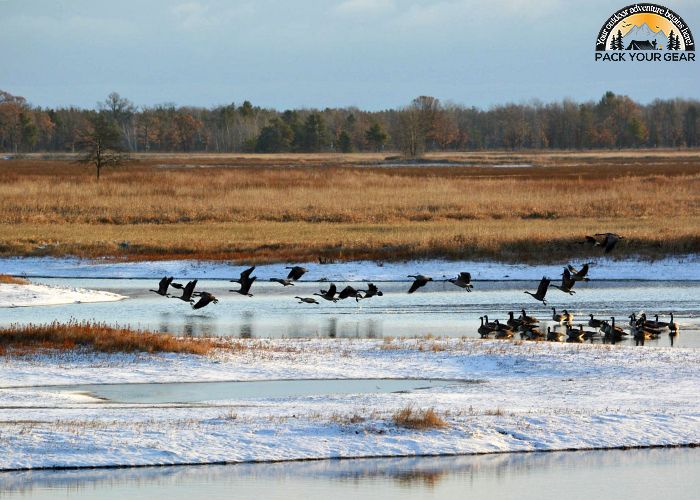 Trumpeter swans inhabit the marshes, and badgers the savanna. The habitat mosaic, maintained by prescribed burning, seasonal mowing, and timber clearing, attracts a wide range of wildlife.
Each species and habitat is monitored and maintained to insure overall vigor of the ecosystem. Ten thousand years ago, retreating glaciers left behind vast peat bogs and sand ridges, creating the area known as the great Central Wisconsin Swamp or Marsh.
Native Americans re-colonized on the heels of the reclining glaciers, depending upon the game and wild edibles that the land provided. Europeans settled the area, attempting to drain and farm the sandy land. After a series of intense peat bog fires in the 1930s, many settlers abandoned the farmsteads.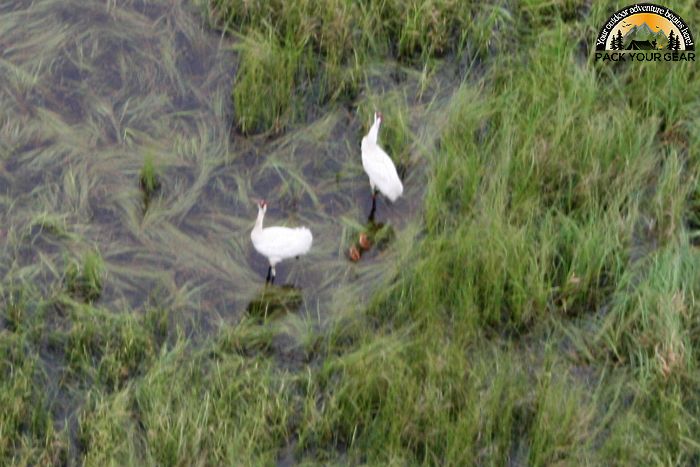 In 1939, President Franklin Roosevelt set aside 43,656 acres as Necedah Refuge and, under the guidance of the Civilian Conservation Corps, several thousand acres of wetlands were restored. You can enjoy the wildness that was preserved by visiting Necedah Refuge.
Agency Name:
Fish and Wildlife Service
Directions
Located in central Wisconsin, Necedah National Wildlife Refuge is 180 miles southeast of Minneapolis, Minnesota, and 150 miles northwest of Milwaukee, Wisconsin. The refuge lies north of Highway 21 and west of Highway 80, with all but a few acres in Juneau County. To reach the main entrance and office complex, travel 15 miles east on Highway 21 from Interstate 94 at Tomah, Wisconsin; or about three miles west on Highway 21 from Necedah, Wisconsin. Turn north onto Headquarters Road and travel about two miles to the headquarters.
Contact Info
W7996 20th St. W
Necedah, WI
54646 7531
Additional Info
"Home – Necedah – U.S. Fish and Wildlife Service". Accessed May 25, 2020. Link.
Near By Parks
Effigy Mounds National Monument
Upper Mississippi River National Wildlife And Fish Refuge
Driftless Area National Wildlife Refuge
Near By Campgrounds
Pikes Peak State Park
Yellow River State Forest
Arrowhead Resort Campground
Black River State Forest
Blackhawk Park (WI)
Blue Mound State Park
Brunet Island State Park
Buckhorn
Chippewa (WI)
Council Grounds State Park
Crystal Lake
Devils Lake State Park
Eastwood (WI)
Fond Du Lac Eden KOA
Fremont Jellystone Park Campground
Governor Dodge
Hartman Creek State Park
High Cliff State Park
Hixton Alma Center KOA
Lake Kegonsa
Lake Wissota Sp
Madison KOA
Merrick State Park
Mill Bluff State Park
Mirror Lake State Park
New Glarus Woods State Park
Oakdale KOA
Perrot State Park
Picnic Point (WI)
Rib Mountain State Park
Roche A Cri State Park
Rocky Arbor State Park
Sandhill Station Campground
Spearhead Point (WI)
Spearhead Point Shelter (WI)
Wildcat Mountain State Park
Wisconsin Dells KOA
Wyalusing State Park
Yellowstone Lake State Park
Yukon Trails Rv Resort