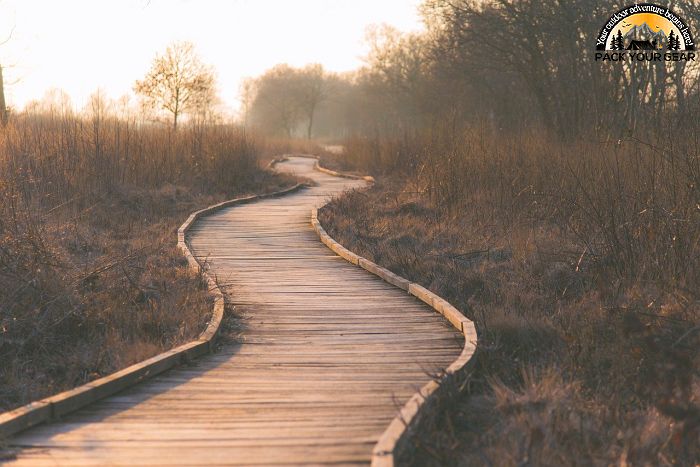 Leopold Wetland Management District
Park Information
The Leopold Wetland Management District is named after Aldo Leopold, who is widely acknowledged as the father of wildlife conservation in America.
Leopold is perhaps best known as the author of A Sand County Almanac, a book compiled of essays written on his farm in central Wisconsin. In tribute to his philosophy, the Leopold Wetland Management District is dedicated to preserving, restoring, and enhancing wildlife habitat in Wisconsin for the benefit of present and future generations.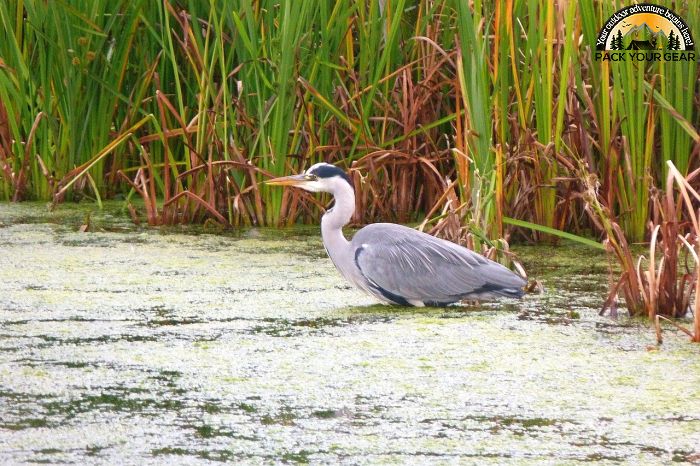 The district, established in 1993, manages over 10,600 acres of waterfowl production areas (WPAs) in 16 southeastern Wisconsin counties, covering some of the most important waterfowl areas of Wisconsin.
The district also administers 45 conservation easements, totaling 3,000 acres, in 33 eastern Wisconsin counties. WPAs consist of wetland habitat surrounded by grassland and woodland communities.
While WPAs are managed primarily for ducks and geese, they also provide habitat for a variety of other wildlife species such as non-game grassland birds, shorebirds, wading birds, mink, muskrat, wild turkey, and deer.
Agency Name:
Fish and Wildlife Service
Directions
The district office is located just south of the city of Portage, Wisconsin, near the junction of I-39 and I-90/94. From Portage, take Highway #33 west for two miles to the junction of Cascade Mountain Road. Proceed south on Cascade Mountain Road for two miles to the district office.
Contact Info
W10040 Cascade Mountain Road
Portage, WI
53901
Additional Info
"Leopold – Leopold – U.S. Fish and Wildlife Service". Accessed May 25, 2020. Link.
Near By Parks
Pike Lake State Park
Effigy Mounds National Monument
Driftless Area National Wildlife Refuge
Near By Campgrounds
Apple River Canyon State Park
Blanding Landing (IL)
Chain O Lakes State Park
Lake Le Aqua Na State Recreation Area
Lena KOA
Pine Country
Rock Cut State Park
Pikes Peak State Park
Yellow River State Forest
Arrowhead Resort Campground
Big Foot Beach State Park
Black River State Forest
Blackhawk Park (WI)
Blue Mound State Park
Buckhorn
Crystal Lake
Devils Lake State Park
Fond Du Lac Eden KOA
Fremont Jellystone Park Campground
Governor Dodge
Grant River (WI)
Harrington Beach State Park
Hartman Creek State Park
High Cliff State Park
Hixton Alma Center KOA
Kettle Moraine Sf Southern Unit
Kettle Moraine Sf(NORTHERN 1)
Kettle Moraine Sf(NORTHERN 2)
Kettle Moraine Sf(NORTHERN 3)
Kohler Andrae State Park
Lake Kegonsa
Madison KOA
Mill Bluff State Park
Mirror Lake State Park
Nascar Rv Resort At Westward Ho
Nelson Dewey State Park
New Glarus Woods State Park
Oakdale KOA
Pike Lake Unit Kel Moraine Sf
Plymouth Rock Rv
Rib Mountain State Park
Richard Bong State Recreation Area
Roche A Cri State Park
Rocky Arbor State Park
Sandhill Station Campground
Wildcat Mountain State Park
Wisconsin Dells KOA
Wyalusing State Park
Yellowstone Lake State Park
Yukon Trails Rv Resort