Best Portable Air Conditioners: Camping is not always an invigorating experience. While we can embark on our camping adventure, predicting tranquility and peace while we sleep under the stars, the opposite is often the case.
Sale
Portable Air Conditioner For Camper Van
Our Pick
The SereneLife SLPACIO Portable 3-in-1 Air Conditioner is our top pick for the best portable air conditioner for the camper van. Very portable and truly lightweight, this unit is perfect for hassle-free cooling in a camper van. Thanks to its convenient electric plug-in function, its setup is made easy.
We ♥ honesty! Pack Your Gear earns a commission through the following hand-picked links at no extra cost to you.
The tranquility of nature only gets you so far when you wake up in the middle of summer in a camper van that feels like a sauna, stressed out and dehydrated.
But if you are ready to invest in the right gear, you can even sleep well outside and enjoy the rest of your dreams. And the gear that could transform your summer camp experience is a portable air conditioner for a camper van.
Read on for more information and to see our detailed buying guide.
Portable Camper Van Air Conditioners – Comparison Table
Types of Air Conditioners for Camper Van
There are 3 main types of ACs that you can find in the market place for your camper van.
A) Vent-Free Air Conditioners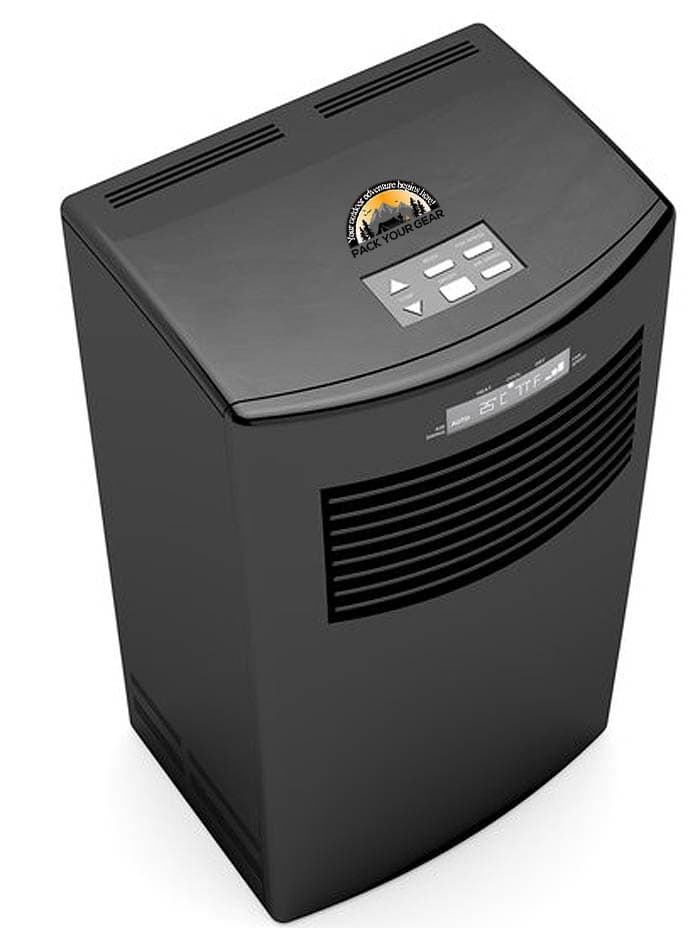 Vent-free air conditioning systems are indeed the most portable models on the market. All you need is an AC power source and draw the hot air out of your camper van and blow out cooler air.
Essentially, they work the same as crankcase coolers and generally consume minimal power. However, these options are useful only in regions of relatively dry heat.
The ventless air conditioners don't work in humid climates and can often cause a puddle under the unit if you don't connect an external pipe for drainage.
Some of them have a water tank to collect moisture. However, this also means that you will have to empty this tank regularly.

B) Vented Air Conditioners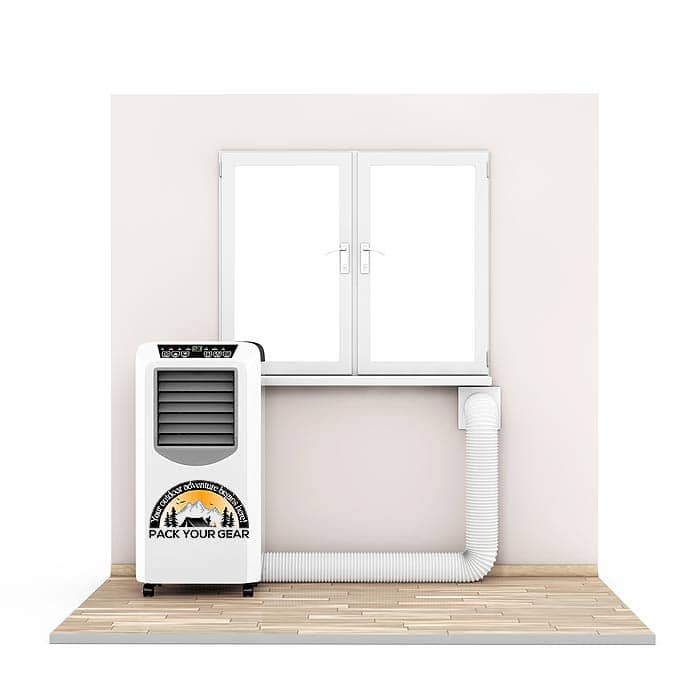 These types of camper van air conditioners use a hose to push air from inside to outside.
Many of these units work best with windows that open so that you can place a frame under the window to secure the hose.
An advantage of vented air conditioners is that they are budget-friendly. However, there are several drawbacks.
These models must be adequately ventilated during the installation process. For this reason, it is good to choose an option with at least two vents since poor ventilation will cause hot air to return to your camper van.
Because their compressors work inside your van, these options can make more noise than many camper van owners prefer.

C) Window Air Conditioners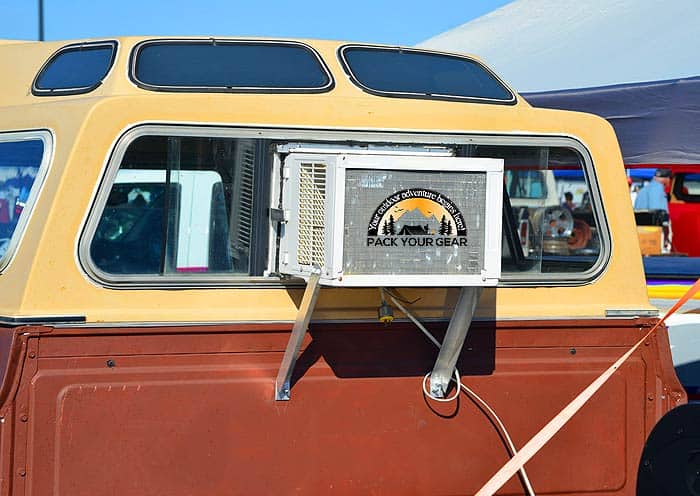 This type of RV air conditioning is installed directly in one of the windows of your camper van.
They generally offer excellent cooling performance in a relatively compact body and take up less space than a unit placed on the floor.
These models are usually easier to maintain and run quietly when compared to other types.
The drawback of this type is that some customizations may be necessary for proper installation.
This model makes it a better solution for camper van owners who live in the same place for long periods, so you don't have to continually remove and reinstall your air conditioner.
Suggested Reading:

What is BTU?
BTU stands for British Thermal Unity is the internationally recoginzed energy measurement. It is generally mentioned to depict the energy capacity of air-conditioners.
Installing a Portable Air Conditioner in a Van
.
Installing portable air conditioner in van depends on the model you opt for. Some portable air conditioners can be placed on the floor in a suitable location and plugged in a wall outlet. Other models must be installed in your camper van window so the hose coming from the back can be drained outside.

Items Needed to Install Portal Air Conditioner in Camper Van
Air conditioning unit
AC owner's manual
RV owner's manual
Screwdriver
Rubber gloves
Sealant
Knife
Wirecutter

What to Look for?
A) Type
The type of portable air conditioner for the camper van you need will depend on several factors.
You need to take into account your weather conditions, including drought and humidity.
Also, you have to consider the amount of cooling you need. This depends on your RV's size and the average extreme weather conditions.
Do you spend more time in a cooler area, a shady parking lot, or are you on a sunny road for hours? Of course, when you are in the sun, you will need more cooling capacity.

B) Power Options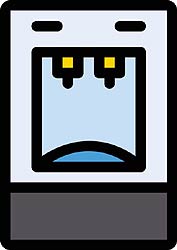 It will not be possible to power your AC device from your camper van's engine if it has been on the road for several days.
This is where a power generator comes in. Your air conditioning unit is powered by a 12V outlet.
There is also the possibility of running air conditioning units with a gas generator.
However, this is a costly option, and there will be many refill stops.
You can also find solar elements that allow you to harness the sun's power so you can reuse it to run your portable AC unit.
Suggested Reading:

C) Efficiency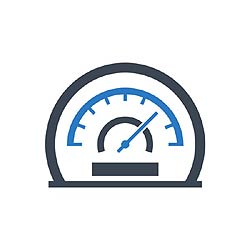 Since these devices use a lot of energy, efficiency is crucial. The efficiency of air conditioning systems is very different.
If you want to run your AC power independently of the power supply from the connector or the generators, efficiency is quite important.
Portable air conditioners use a lot of electricity. Most camper van conversions cannot work with a traditional air conditioner for a long time.
The more efficient it is, the more they can run on batteries or solar for a while.
Suggested Reading:

D) Size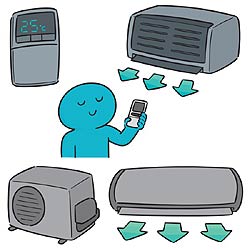 The size of the portable air conditioner for the camper van you choose will depend on the size of the RV space you need to cool. If you do not choose an AC unit with sufficient capacity, it will waste energy, and the temperature will be uncomfortable for the RV's occupants.
Suggested Reading:

Best Portable Air Conditioner for Camper Van
Here are the top 6 best portable air conditioners for camper van on the market today:
1. NINGPU Portable Air Conditioner
With an 8,000 BTU capacity, the NINGPU Portable Air Conditioner covers a space of up to 200 square feet.
Not only does this portable air conditioner for camper trailer help to cool your RV, but it also works as an efficient dehumidifier.
The built-in dehumidifier can remove up to 50 pints of air moisture per day with a continuous drain option for extended operation.
Unlike other dehumidifiers, this option comes with self-evaporation technology, meaning you don't need to empty any bucket.
Also, it has a 2-speed function that lets RVers to personalize the settings to meet their needs.
The timer lets you turn the unit on and off as you desire. Thanks to the window kit, venting the air conditioner is easy, saving you energy and time when installing it.
Pros
Multifunctional -works as a dehumidifier and cooler.
Intuitive control allows for convenient operation.
Super easy installation
Automatic self evaporation technology for convenience.
Check Price on Amazon

2. SereneLife SLPAC8 8,000 BTU Portable Air Conditioner
If you are looking for a portable air conditioner for a camper van with true heat pump technology, this is the best choice.
The SereneLife SLPAC8 8,000 BTU Portable Air Conditioner will make your camper van a comfortable space for you.
Doubling as a dehumidifier, this model also clears the air moisture in your RV to offer you fresh and clean air.
To guarantee absolute comfort, this portable air conditioner comes with remote control and customizable fan mode.
Thanks to the window mount kit, this unit are easy to install. The ergonomic carrying handle and rolling wheels allow for easy portability.
This camper van air conditioner has a digital touch control panel, including the timer, mode, power, fan speed, and temperature settings.
Pros
3 operating modes
Portable and lightweight air conditioner unit.
Built-in dehumidifier
Low noise motor
Cons
Not ideal for large camper vans.
Check Price on Amazon

3. Whynter ARC-101CW 10,000 BTU Portable Air Conditioner
Anyone looking for a portable air conditioner that can cool their camper van, remove excess moisture from the RV, or simply offer extra airflow should take a closer look at this Whynter Portable Air Conditioner.
It is also ideal for RVs with decks over 40 feet long, as it can dehumidify and cool spaces up to 300 sq ft.
In terms of dehumidification capacity, the ARC-101CW can remove up to 70 pints of water from the air in your motorhome per day.
Before turning on this air conditioner, you must install it properly in one of the RV windows.
To make the install a breeze, an installation kit is included with the product that allows you to install the unit in windows 20 to 47 inches long.
The kit comes with an inlet and outlet hose that can be up to 60 inches long.
What we love most about the Whynter ARC-101CW Portable AC is its environment-friendly features.
It employs an activated carbon filter to clean the air passing through it. Also, it uses a non-chlorofluorocarbon refrigerant to cool.
Pros
10,000 BTU rating.
Multiple functions – set it to fan, cool, or dehumidifier.
Removes about 70 pints of water from the air a day.
Eco-friendly design
Cons
Requires window installation
Check Price on Amazon

4. Black + Decker BPACT10WT Portable Air Conditioner
If you are looking for a portable air conditioner for a camper van that meets the perfect line between affordability and performance, the Black + Decker BPACT10WT Portable Air Conditioner is a top option.
This is a compact 8,000 BTU unit designed to cool rooms up to 250 square feet. This means it is best used on camper vans 31 feet or less in length.
For those spaces, however, it offers exceptional cooling performance at a budget-friendly price.
This air-conditioner also has an adjustable fan speed and standby mode that allows RV owners to maintain airflow without having to hear a loud humming noise when trying to fall asleep.
This unit has three modes: a cooling setting, a fan setting, and a dehumidification setting.
It's a great way to easily stimulate air circulation when there's no need for air conditioning or dehumidification on a particular day.
The Black + Decker BPACT10WT Portable Air Conditioner is powerful enough to remove moisture from the air or cool your camper van space.
Pros
Adjustable fan speed
Bucket-less design
Easy to install
Cons
The product's dimensions may be a bit cumbersome for camper van living.
Check Price on Amazon

5. JHS 8,000 BTU 3-in-1 Portable Floor Air Conditioner
The JHS 8000 BTU Portable Floor Air Conditioner is an affordable option for RV enthusiasts who still want a high-performance unit.
At 8,000 BTU, this unit is rated for airflow, cooling, and dehumidification in spaces up to 170 sq ft.
This is a great compact air conditioner for RVs less than 22 feet in length.
One of the best features is the remote control that allows for wireless operation.
The LED display offers visual confirmation of several vital parameters.
This portable air conditioner for camper van includes humidity and temperature settings and speed, timer, and mode.
The display also reminds you when the water tank on board the device is full.
The JHS 8,000 BTU 3-in-1 Portable Floor Air Conditioner has a built-in water tank that stores the moisture that it draws from the air in dehumidification mode. This means that you will have to empty this tank, but you will have more freedom to move it around your RV as you will not have to rely on the window installation.
Pros
Remote control operation
LED display
Removes up to 31.7 liters of moisture from the air a day.
Cons
You need to wait for up to 24 hours to use this unit if you have transported or stored it horizontally.
Check Price on Amazon

6. SereneLife SLPACIO Portable 3-in-1 Air Conditioner
If you're in the market for a compact unit for your camper van, you will love the SereneLife SLPACIO as it puts out about 10,000 BTU of cool air, ensuring your space stays cool and pleasant.
This air conditioner comes with a 24-hour timer, a 3-fan setting, and a convenient temperature selection.
This portable air conditioner for camper van also comes with an in-built humidifier that removes moisture from the air.
It removes up to 1.5 liters per day, keeping you dry in your camper van.
The handy remote control allows you to control fan speed and temperature from a distance.
At only 65lbs, the SereneLife SLPACIO Portable 3-in-1 Air Conditioner is a portable and lightweight unit. Also, it comes with a complete mount kit.
Pros
Energy efficient
Programmable 24-hour timer
Multiple fan speed settings.
Powerful in-built dehumidifier
Cons
The kit does not come with a mounting plate.
Check Price on Amazon

Sale
Top-Rated Portable Air Conditioner For Camper Van
Our Pick
Our best pick for the best portable air conditioner for a camper van is the SereneLife SLPACIO Portable 3-in-1 Air Conditioner. This unit stands out when it comes to a truly, compact, portable, and lightweight air conditioner. It has 4 functional modes, making it convenient for the user.
When traveling with your camper van, you need to make sure that you and all of your guests or passengers are comfortable. You cannot always rely on the RV's cooling units. During these times, you can benefit from a portable air conditioner for camper van.
Key References
"What are Ventless Portable Air Conditioners? | Angie's List". Accessed December 22, 2020. Link.
"What is An Aircon Vent and How Does It Work?". Accessed December 22, 2020. Link.