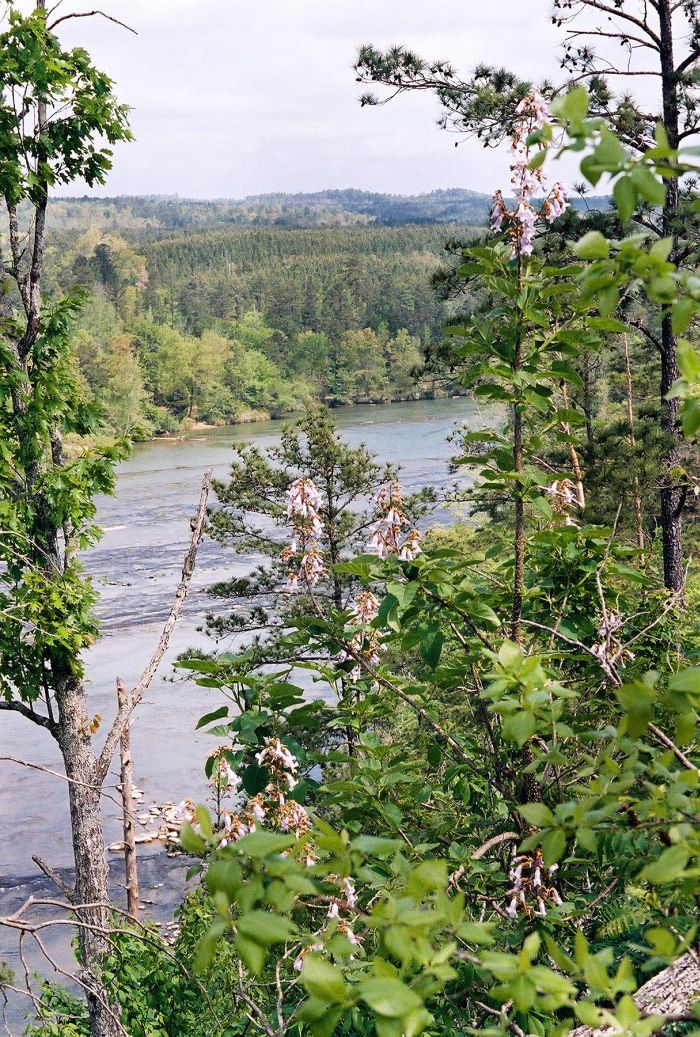 Cahaba River National Wildlife Refuge
Park Information
Cahaba River NWR is one of nation's newest National Wildlife Refuges, the 540th in fact. Established May 13, 2002 for the purpose of protecting and managing a unique section of the Cahaba River and land adjacent to it.
Cahaba River NWR is home to five federally listed species including the Cahaba shiner, goldline darter, round rocksnail, and cylindrical lioplax snail. Currently, the Refuge is 1,120 acres but planned acquisition efforts will bring the refuge up to 3,500 acres.
Agency Name:
Fish and Wildlife Service
Directions
Cahaba River NWR is located in Bibb County, Alabama, approximately six miles east of West Blockton on County road 24. Just before you cross the Cahaba River on CR 24 there is a gravel road on the right that leads to the river and the currently acquired portion of the Refuge.
Contact Info
2700 Refuge Headquarters Road
Decatur, AL
35603
Additional Info
"Home – Cahaba River – U.S. Fish and Wildlife Service". Accessed April 26, 2020. Link.
Near By Parks
Shiloh National Military Park
Shiloh National Cemetery
Stones River National Cemetery
Stones River National Battlefield
Anniston Museum Of Natural History
Nickajack Lake
Riverview Campground
Brices Cross Roads National Battlefield Site
Grayson Lake
Tennessee Tombigbee Waterway Bay Springs Lake
Carters Lake
Near By Campgrounds
Burchfield Branch Park (AL)
Clear Creek (AL)
Corinth Recreation Area (AL)
Deerlick Creek (AL)
Hidden Cove
Houston Recreation Area (AL)
Houston Shelter (AL)
Jp Coleman
Piney Grove (MS)
Tishomingo State Park
Tombigbee
Whitten Park (MS)
Lookout Mtn. Chattanooga West KOA
Manchester KOA
Natchez Trace