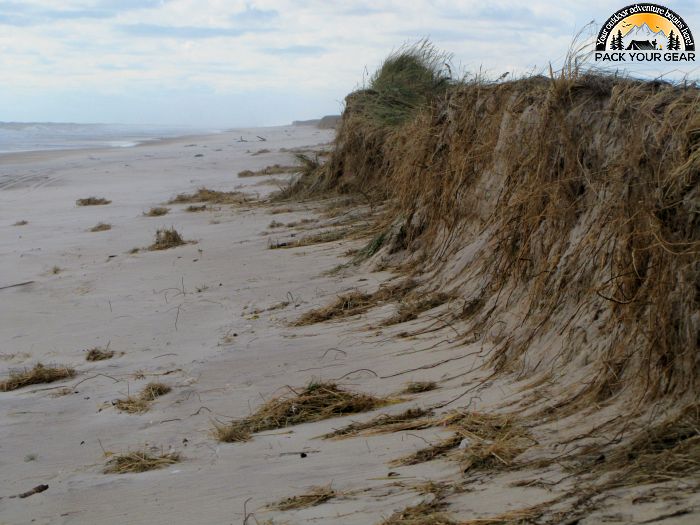 Amagansett National Wildlife Refuge
Park Information
The Amagansett National Wildlife refuge graces the shore of the Atlantic Ocean on Long Island's south fork. Established December 16, 1968, the 36-acre refuge is of special significance in the protection and management of fragile shore habitat and wildlife.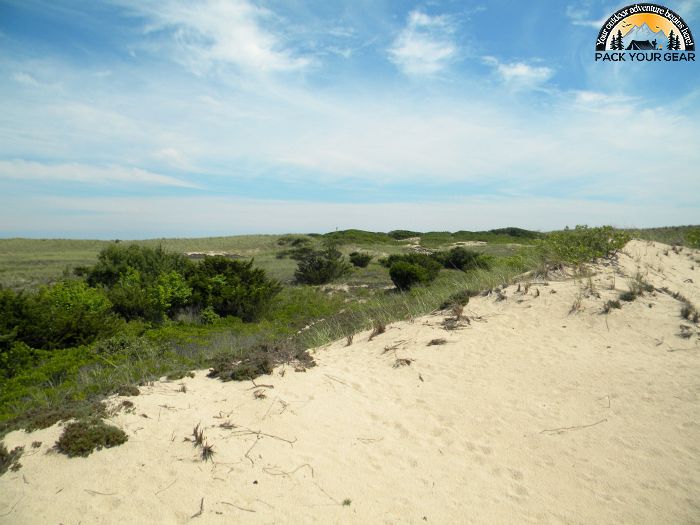 Its unique double dune system embodies marine sand beach, primary dunes, secondary dunes, swales, fens, cranberry bogs, and oak scrub. Many rare plants, including several orchids, occur on the refuge.
A major purpose of the refuge is the protection of the secondary dunes, which have become scarce on Long Island due to development. Oldsquaw, white winged scoter, common loon and horned grebe spend winter off the refuge shore, while shorebirds, songbirds and raptors are a treat to visiting wildlife watchers during spring & fall.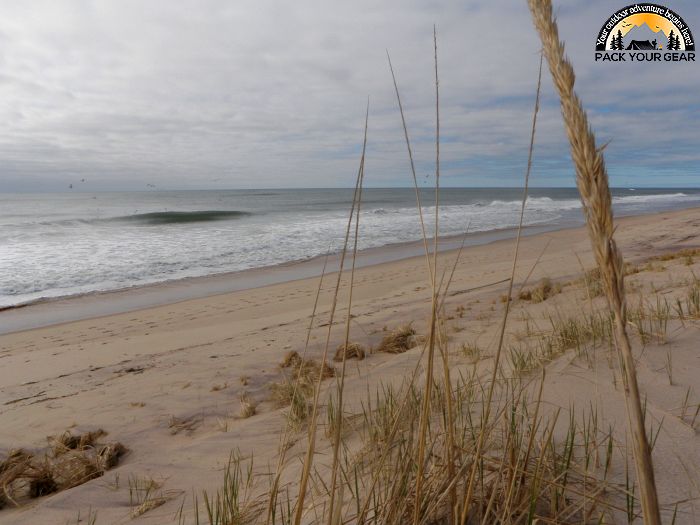 Merlin, Cooper's hawk, kestrel, sharp-shinned hawk, and peregrine falcon soar over the dunes during migration. Ipswich sparrow, rough-legged hawk, and short eared owl spend winter at the refuge offering birders a cold-weather destination.
In late spring and summer the beach hosts piping plover, and common and least terns (protected by the Endangered Species Act) as well as sandpiper and other shorebirds. The Eastern hognose snake, a New York State designated species of special concern, can still be found on the refuge.
Agency Name:
Fish and Wildlife Service
Directions
The refuge is adjacent to Atlantic Avenue, off Route 27 in Amagansett, NY.
Contact Info
Atlantic Ave.
Amagansett, NY
11930
Additional Info
"Home – Amagansett – U.S. Fish and Wildlife Service". Accessed June 27, 2020. Link.
Near By Parks
Hunt Hill Farm
General Grant National Memorial
Hamilton Grange National Memorial
Lower East Side Tenement Museum National Historic Site
New Bedford Whaling National Historical Park
Quinebaug And Shetucket Rivers Valley National Heritage Corridor
Roger Williams National Memorial
Springfield Armory National Historic Site
Theodore Roosevelt Birthplace National Historic Site
Touro Synagogue National Historic Site
Weir Farm National Historic Site
Narragansett Bay National Estuarine Research Reserve
Waquoit Bay National Estuarine Research Reserve
Manhattan Sites
Heritage Harbor Museum
The Jazz Museum In Harlem
Western Connecticut State University
Elizabeth A. Morton National Wildlife Refuge
John H. Chafee National Wildlife Refuge
Governors Island National Monument
Ninigret National Wildlife Refuge
Sachuest Point National Wildlife Refuge
Stewart B. Mckinney National Wildlife Refuge
Trustom Pond National Wildlife Refuge
Wertheim National Wildlife Refuge
Success Lake
Huntington State Park
Appalachian National Scenic Trail
Blackstone River Valley National Heritage Corridor
Buffumville Lake
Colebrook River Lake
Conant Brook Dam
East Brimfield Lake
Hancock Brook Lake
Hodges Village Dam
Hop Brook Lake
Knightville Dam
Littleville Lake
Mansfield Hollow Lake
Northfield Brook Lake
Thomaston Dam
West Hill Dam
West Thompson Lake
Union City Dam
Block Island National Wildlife Refuge
Elizabeth A. Morton Nwr
Near By Campgrounds
American Legion Sf (HAWES)
Black Rock Picnic Shelter
Black Rock State Park
Burr Pond Picnic Shelter
Chatfield Picnic Shelters
Day Pond Picnic Shelter
Dennis Hill Picnic Shelter
Devils Hopyard
Devils Hopyard Picnic Shelter
Dinosaur State Park Picnic Shelter
Hammonasset Beach State Park
Hammonasset Picnic Shelter
Hopeville Pond State Park
Housatonic Meadows State Park
Indian Well Picnic Shelter.
Kettletown State Park
Lake Waramaug State Park
Macedonia Brook Picnic Shelter
Macedonia Brook State Park
Mashamoquet Brook State Park
Mystic KOA
Northfield Brook Lake (CT)
Osbornedale Picnic Shelter
Penwood Picnic Shelter
People&Amp;Apos;S Forest Picnic Shelter
Quaddick Picnic Shelter
Rocky Neck Picnic Shelter
Rocky Neck State Park
Seaport
Sleeping Giant Picnic Shelter
Southford Picnic Shelter
Stratton Brook Picnic Shelter
West Thompson Lake (CT)
Wharton Brook Picnic Shelter
Boston Cape Cod KOA
Buffumville Lake (MA)
Camp Coldbrook
Gateway To Cape Cod
Granville State Forest
Horseneck Beach State Reservation
Massasoit State Park
Myles Standish State Forest
Peters Pond
Sturbridge Rv
Tolland State Forest
Waquoit Bay Nat. Estuarine Res
Wells State Park
West Hill Park (MA)
Camp Gateway (NY)
Clarence Fahnestock State Park
Hither Hills State Park
Taconic State Park (RUDD POND AREA)
Wildwood State Park
Burlingame State Park
Charlestown Breachway
East Beach
Fishermens Memorial State Park
George Washington Campground