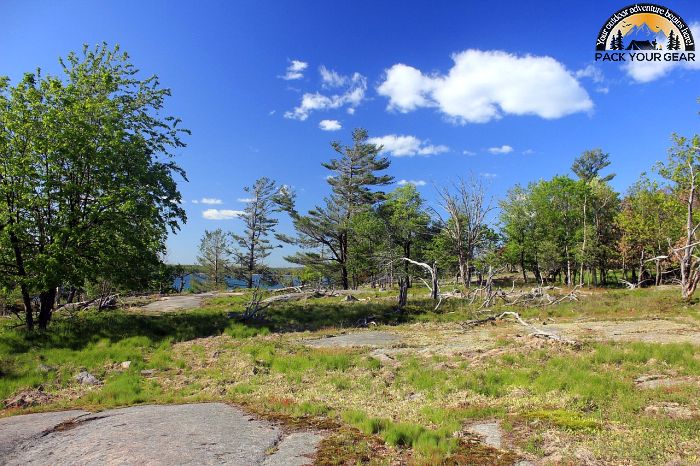 National Parks of New York Harbor
Park Information
Many people are surprised when they discover that there are national parks in and around New York City and northern New Jersey.
The National Parks of New York Harbor represents a collaboration, or organizational network, of these parks: Gateway National Recreation Area, Governors Island, Manhattan Sites and Statue of Liberty-Ellis Island, as well as one affiliated site, the Lower East Side Tenement Museum. These remarkable places include Jamaica Bay, the largest continuous piece of open space in all of New York City and icons such as the Statue of Liberty and Ellis Island, recognized the world over.
The parks also include the cradle of our nation at Federal Hall on Wall Street, places in Manhattan where Presidents have lived and breathed and been interred and memorialized, and Governors Island, the newest national park on New York Harbor.
Your parks are historical and natural treasures: symbols of our American identity, places offering unique educational and recreational opportunities, and precious habitat for native plants and wildlife.
The National Parks of New York Harbor areas cover approximately 27,000 acres and are visited more than 20 million times each year.
Parks by Location Statue Of Liberty National Monument Ellis Island National Monument, Governors Island National Monument Castle, Williams Fort Jay, Manhattan Sites, Castle Clinton National Monument, Federal Hall National Memorial, General Grant National Memorial, Hamilton Grange National Memorial, Saint Paul's Church National Historic Site, Theodore Roosevelt Birthplace National Historic Site, Lower East Side Tenement Museum National Historic Site, an affiliated National Park Service area, Gateway National Recreation Area Sites of particular note are listed under each unit Jamaica Bay Unit.
Jamaica Bay Wildlife Refuge, Breezy Point Canarsie Pier Frank, Charles Memorial Park, Jacob Riis Park Fort, Tilden Floyd Bennett Field Plumb Beach, Staten Island Unit, Great Kills Fort Wadsworth World War Veterans Park at Miller Field Swinburne & Hoffman Islands, Sandy Hook Unit Sandy Hook Beaches Fort Hancock Sandy Hook Lighthouse Holly Forest.
Agency Name:
National Park Service
Contact Info
James Pepper, Acting Commissioner
Federal Hall, 26 Wall Street
New York, NY
10005
Additional Info
"Youth Intern Program at National Parks of New York Harbor – National Parks of New York Harbor (U.S. National Park Service)". Accessed June 28, 2020. Link.
Near By Parks
National Parks Of New York Harbor
Hunt Hill Farm
Delaware National Scenic River
Delaware And Lehigh National Heritage Corridor
Deshler Morris House
Delaware Water Gap National Recreation Area
Edgar Allan Poe National Historic Site
Edison National Historic Site
Ellis Island National Monument
Federal Hall National Memorial
Gateway National Recreation Area
General Grant National Memorial
Gloria Dei Church National Historic Site
Hamilton Grange National Memorial
Home Of Franklin D Roosevelt National Historic Site
Independence National Historical Park
Lower East Side Tenement Museum National Historic Site
Morristown National Historical Park
New Jersey Pinelands National Reserve
Steamtown National Historic Site
Statue Of Liberty National Monument
Thaddeus Kosciuszko National Memorial
Theodore Roosevelt Birthplace National Historic Site
Valley Forge National Historical Park
Vanderbilt Mansion National Historic Site
Weir Farm National Historic Site
Hudson River National Estuarine Research Reserve
Jacques Cousteau National Estuarine Research Reserve
Manhattan Sites
National Museum Of Industrial History
The Jazz Museum In Harlem
The African American Museum In Philadelphia
Western Connecticut State University
Elizabeth A. Morton National Wildlife Refuge
Governors Island National Monument
Lincoln Park Coast Cultural District
Historic Bethlehem Partnership Inc.
Great Swamp National Wildlife Refuge
John Heinz At Tinicum National Wildlife Refuge
Stewart B. Mckinney National Wildlife Refuge
Wallkill River National Wildlife Refuge
Wertheim National Wildlife Refuge
Success Lake
Huntington State Park
Appalachian National Scenic Trail
Castle Clinton National Monument
Aylesworth Creek Lake
Beltzville Lake
Prompton Lake
Francis E Walter Dam
Hancock Brook Lake
Hop Brook Lake
Northfield Brook Lake
Thomaston Dam
Delaware Lake
Union City Dam
Edwin B. Forsythe National Wildlife Refuge
Elizabeth A. Morton Nwr
Near By Campgrounds
American Legion Sf (HAWES)
Black Rock Picnic Shelter
Black Rock State Park
Burr Pond Picnic Shelter
Chatfield Picnic Shelters
Dennis Hill Picnic Shelter
Dinosaur State Park Picnic Shelter
Hammonasset Beach State Park
Hammonasset Picnic Shelter
Housatonic Meadows State Park
Indian Well Picnic Shelter.
Kettletown State Park
Lake Waramaug State Park
Macedonia Brook Picnic Shelter
Macedonia Brook State Park
Northfield Brook Lake (CT)
Osbornedale Picnic Shelter
People&Amp;Apos;S Forest Picnic Shelter
Sleeping Giant Picnic Shelter
Southford Picnic Shelter
Wharton Brook Picnic Shelter
Atlantic Blueberry Hill
Buena Vista
Chestnut Lake Rv
Nascar Rv Resort At Mays Landing
Beaver Pond Campsite
Beaverkill
Camp Gateway (NY)
Clarence Fahnestock State Park
Kenneth L. Wilson
Lake Taghkanic
Little Pond Campground
Mills Norrie State Park
Mongaup Pond
Newburgh New York City North KOA
Roundout Valley Rv
Saugerties Woodstock KOA
Sebago Cabins
Taconic State Park (RUDD POND AREA)
Wildwood State Park
Woodland Valley
Delaware Water Gap Pocono Mountain KOA
Robin Hill Rv
Scotrun Campground
Timothy Lake North